The NBA isn't scripted — it's too good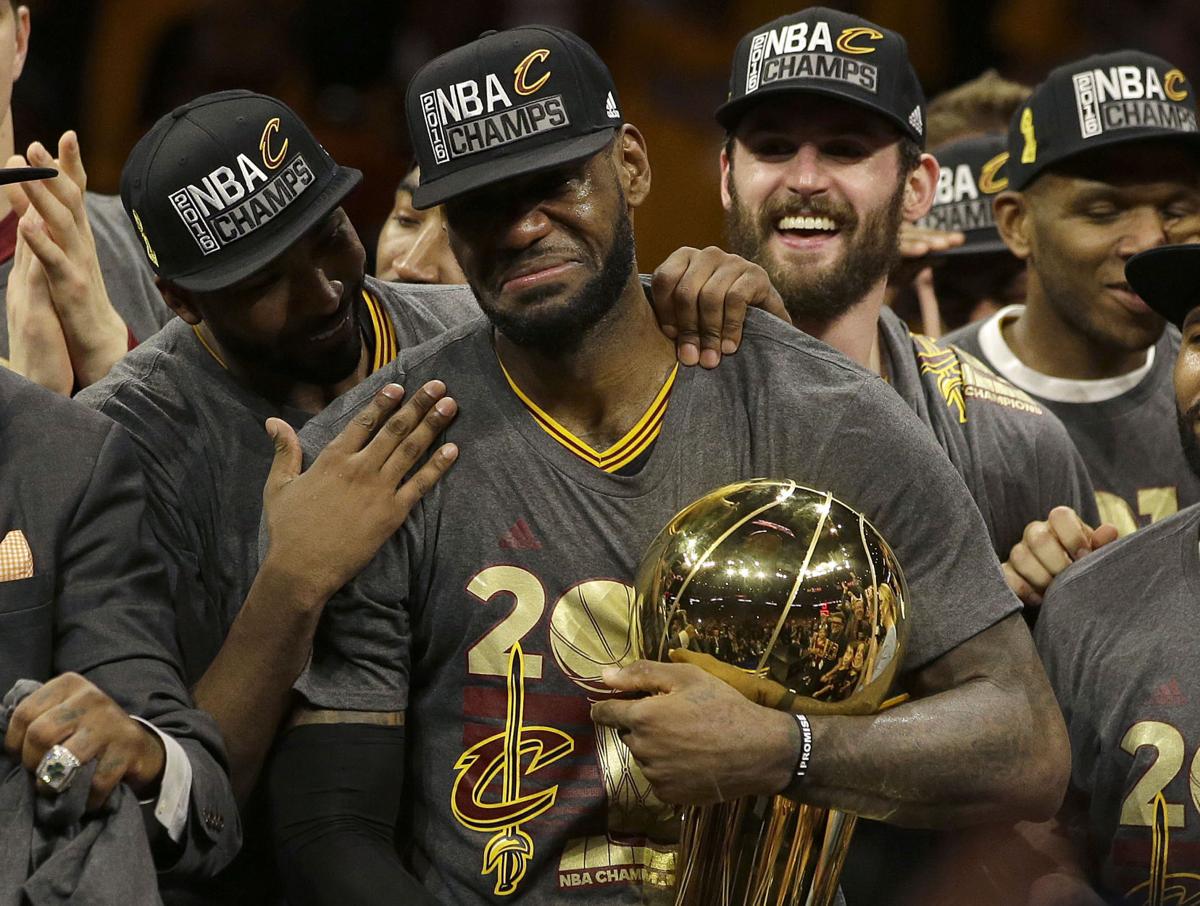 I never thought it would be this way.
Despite my prediction of the Cavaliers winning a championship (albeit that I thought would come in six games), and the fact that they did, I'll never claim credit for this one.
Yet there was LeBron James, crying on the floor in celebration of bringing a title to his "hometown" of Cleveland — the first for the city in any major sport since 1962.
I know he didn't mean to do it this way either — the listless fashion in which the Cavaliers came out for the first couple of games, losing by a combined 48 points.
This will be one of those strange series in history, one where it looks like a "great" series considering that it went seven games, but each game before the seventh was a double-digit deficit at the final buzzer.
My calculus had something to do with the fact that the Warriors expended so much energy in rebounding from a 3-to-1 series deficit against the Oklahoma City Thunder in the West finals that Cleveland would steal a game in Oakland, win two at home, get up 3-1 and finish the series in game Six in Cleveland.
As a former/sometimes still aspiring fiction writer, I have a strong tendency to want things to follow scripts, in sports and in life. Oftentimes, this makes one ripe for disappointment or distress.
Sometimes it clicks, though. Could there have been a better script for LeBron James, the Cavs, and Cleveland?
Prone at times to the occasional playoff weird-out, James spends the first two games passive, then goes bonkers for the rest of the series. The tortured city by the lake sees its team go down 3-1, seemingly dooming them to another defeat, only to rally in historic fashion.
And then, for me, the signature play of Sunday - with the game tied at 89 and Andre Iguodala going in for a go-ahead layup on a two-on-one fast break, LeBron suddenly made it a two-on-two, flying in from one step inside the free throw line to block the shot.
Then, Kyrie Irving broke down Curry for a go-ahead three. And somehow, Kevin Love, much maligned, stayed with a series of Steph Curry fakes and forced a missed-everything-but-backboard three.
With 10.6 seconds left, James tried to assure two championships by attempting to dunk Draymond Green into next season. After missing the first free throw, James hit the second, providing a "safe" four-point margin.
Somehow, someway, and perhaps, the only way.
It'll never be enough for some people. They'll rank James in the top five of all time and complain that he got two of his championships by "teaming up" with two other stars, as if that's a bad thing. They'll point to his four losses in the Finals. They'll say Jordan never lost.
Some numbers speak for themselves, though. 29.7 points, 11.3 rebounds and 8.9 assists per game. The third triple-double in NBA Finals Game 7 history.
For the second time in three seasons, a team won a championship against the team that had defeated them the previous year. And the team that was victim two years ago was LeBron's Miami Heat.
Last year, Iguodala's success in "limiting" James won him the Finals MVP. This year, James chased him down for the block, the team trophy, and the MVP award.
You can't write it any better than that.