Detail Oriented: Quick detailing during winter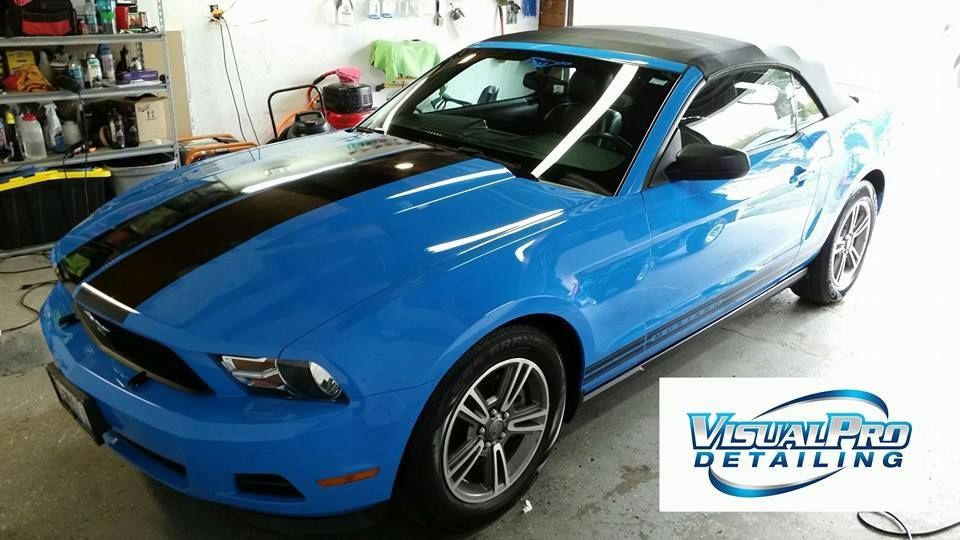 Winter takes a toll on your vehicle. Whether it's all the salt and chemicals used on the road that causes corrosion or simply the below freezing temperatures that keep most from washing their car.
In the last edition of Detail Oriented we examined how to wash your car without having to drag out a hose and dealing with freezing cold water. Now we can look at products that will protect your paint.
It's that time of year again. No more driving with the top off and the windows down, unless …
The easiest way to protect your vehicle's finish during the winter is to use a quick detailer or a spray wax. These products are very simple to use and a normal size vehicle can completed in about 15 minutes.
Mark Barger from Visual Pro Detailing in Johnston City had the privilege to take his family on a much needed vacation to Florida recently (hope you had a blast, man, and enjoyed the weather), but he was kind enough to recommended a couple products for me.
Simply spray the product on a section of your vehicle and wipe it clean with a microfiber towel.
Not only are UV rays bad for your skin, they can also damage your car's interior. Like sunsc…
According to Barger, the key to these products is to use them out of direct sunlight and to buff the product off with a second clean and dry microfiber towel. Also, a little of these products go a long way, so use sparingly.
Personally, I like to use a quick detailing product often between washes. It's a great way to keep your car looking good without having to put in the time and effort of washing, rinsing and drying each time.
You really can keep your finish looking fresh if you don't let it get too far gone, which is easier said than done with the weather we've had lately. In this situation, you just can't beat an old-fashioned wash.