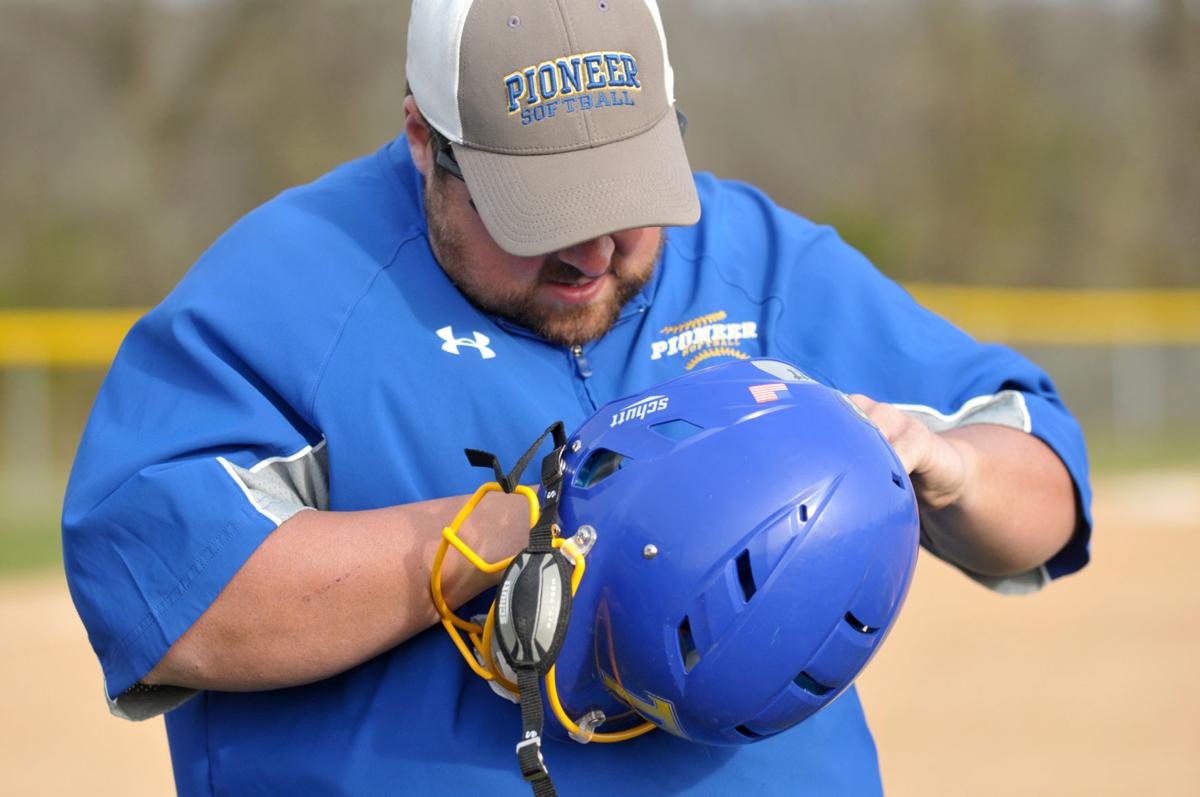 My knowledge of the game of softball is limited. My only experience playing was for a team made up of coworkers at the Piqua Daily Call in Ohio. We played in a league that was not very competitive and we were the "Bad News Bears" of the league.
I am enjoying covering high school softball this spring, even the games Tuesday and Wednesday this week when the winds felt like gale force. These two games I had the rare opportunity to cover the same team two games in a row. Because of the large number of teams The Southern covers, this does not happen very often.
The team I covered the past two games is the impressive 6-0 Trico Lady Pioneers. Through this coverage, mostly standing to the right of the home dugout, I learned much about softball in general and about Trico softball specifically. Tuesday in the hurricane force-like winds I photographed Trico as they dismantled Waltonville-Sesser-Valier. The gusting winds were wreaking havoc on both teams. The Lady Pioneers scored three unearned runs early, but it was the sixth inning when they put the game away with five straight hits as they run ruled the Lady Spartans.
Because of where I was standing I could hear Lady Pioneers Coach Andrew Franklin as he coached his team calling out instructions and making adjustments. Before the sixth inning, the Lady Pioneers' bats were making contact, but they were hitting the ball up, and with the wind blowing in from the outfield, the balls did not go very far and they were easily be caught or fielded by the Waltonville players. I heard Franklin instructing the batters to hit the ball down, and in the sixth inning the players showed that they got the message.
Wednesday's second game of Trico's home stand was against Murphysboro. Again I mostly stood on the first base side and continued to be impressed by the Trico team, not just for their success, but also because they seem to be a very cohesive team and they have fun while winning.
I also noticed that Coach Andrew Franklin never stops teaching as he coaches. He gives tips and pointers to players about technique and is quick to praise a player when they demonstrate that they get his instruction. It is apparent to me that the leadership of Franklin and the rest of his coaching staff gets results.