As a photojournalist on staff at a daily newspaper these days, it is a rare opportunity to be able to work on an in-depth project. Usually most of a photojournalist's time is spent photographing daily assignments on deadline to provide illustration for stories in the next day's paper.
First of all, I could relate to the subject matter. I grew up in a small Midwestern town facing many of the same issues explored by this story. Another aspect of working on this project that appealed to me was to be able to spend time in the communities. As a result of the time we spent in Galatia and in Zeigler, we were able to meet people and get to the heart of the story.
To me, it is the people who make the story. I am grateful to the subjects who let us into their lives to tell their personal stories, stories that reflect on a bigger story.
There were two people interviewed who provided much needed background information, but were not the main subjects of the story who made a lasting impression on me.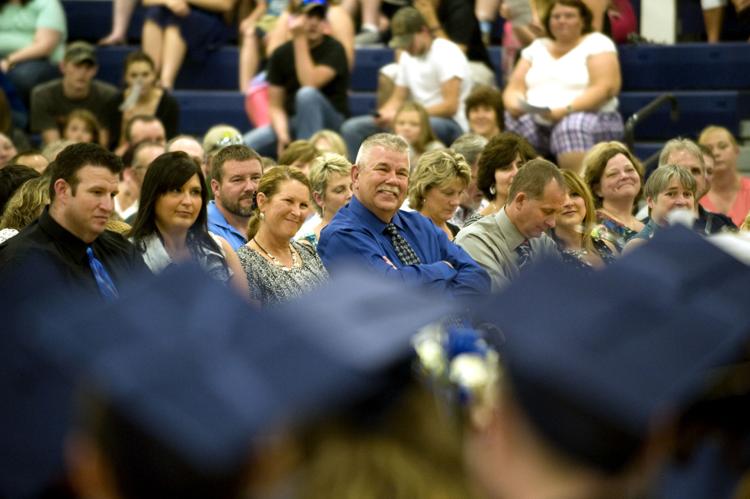 The first was Jim Chamness, student services coordinator at Zeigler-Royalton High School. Chamness was warm and open to us. He was honest in answering our questions. I quickly recognized why Chamness is well-regarded by the past and present students at Zeigler-Royalton High School. While covering the graduation in May, I spotted Chamness sitting in the front row with the rest of the school's faculty and he beamed with pride as he looked at the faces of the graduating seniors. His expression spoke volumes about his character and how he genuinely cares for the students at the school.
The other person who left an impression on me while working on this story was Alice Hall, who works at the public library in Galatia. Alice is another native of the area who provided us with great background information that informed our work. She grew up in Galatia. She moved away, but returned and raised her family in the area. Talking to her was a pleasure. I enjoyed her insight as she talked about Galatia and the area and the ways it has changed over the years. It is people like her that make up a community and to me their stories are important.