How one Southern Illinois family kept a vow to care for its 108-year-old matriarch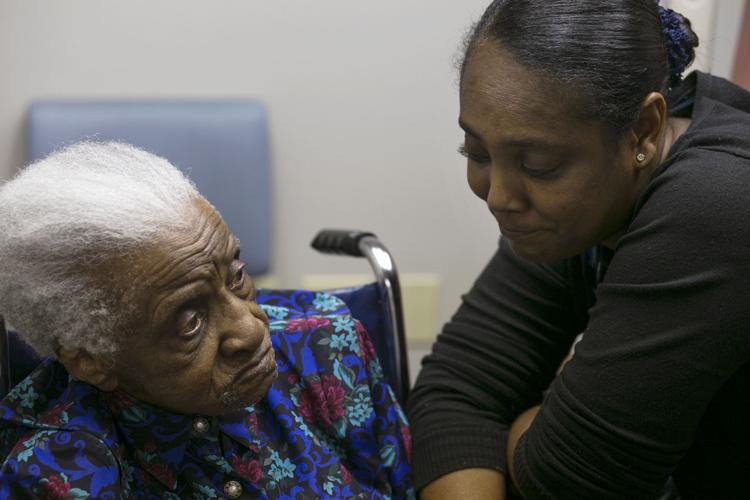 VILLA RIDGE — Vera Calhoun Russell died in the same place she was born 108 years ago — in the living room of the house her father built in Villa Ridge.
In the years leading up to her death, Vera was surrounded not by a host of medical professionals, but instead by those whom she loved and who loved her. Her daughter, Janice Russell Couch, made a commitment to her mom years ago that she worked every day to honor.
"So, I always promised her if she got to that point we would keep her at home and take care of her," Janice said.
The room where Vera stayed, still filled with family effects including the high school diploma given to her in 1923, is a quieter place now. Still the family living room, the space is changed without her bed in the center — something almost seems missing as Janice and her husband Allen Couch sit on the sofa as if in the shadow of Vera's bed.
"It's just hard getting used to her not being here," Janice said, sitting with Allen.
Both remembered a woman who was accomplished and a pillar of her community. Vera not only graduated from high school, but also went on to graduate from college and teach in Chicago before coming home to take care of her parents and the family property in Villa Ridge. Janice said she also took in at least five foster children, of which she was one.
Janice said her mother never had children of her own, but was always caring for other people, and this is why when she grew up, she chose to return the favor.
"I always said, she took care of me and it was my turn to take care of her," she said.
A calling to care
Janice and Allen married in 2005 when Vera was in her 90s. Allen said in spending time with Janice, he saw what she was going through caring for her mother, and said his spirit was drawn to help.
What he saw was Janice doing everything she could to see to it that her mom had everything she needed. This meant leaving her with home health care professionals while she went to work as a teacher at Meridian Elementary School in Mounds. However, Janice said if she got a call that her mom needed something, she would have to drive home over her lunch break and come back within 30 minutes to make sure her kids were picked up to come back to class. She said her cousin worked with her at the time, and would help cover for her if she needed it.
Help and an understanding employer aside, this was not a sustainable model.
After they married, Couch moved in to his wife's family home and in with his mother-in-law. He said at that point, some of his dealings were a bit rocky, but never without love.
"I used to have to come through the back door," he remembered, adding that Vera protested that a man would not be living in her house — she meant business, too.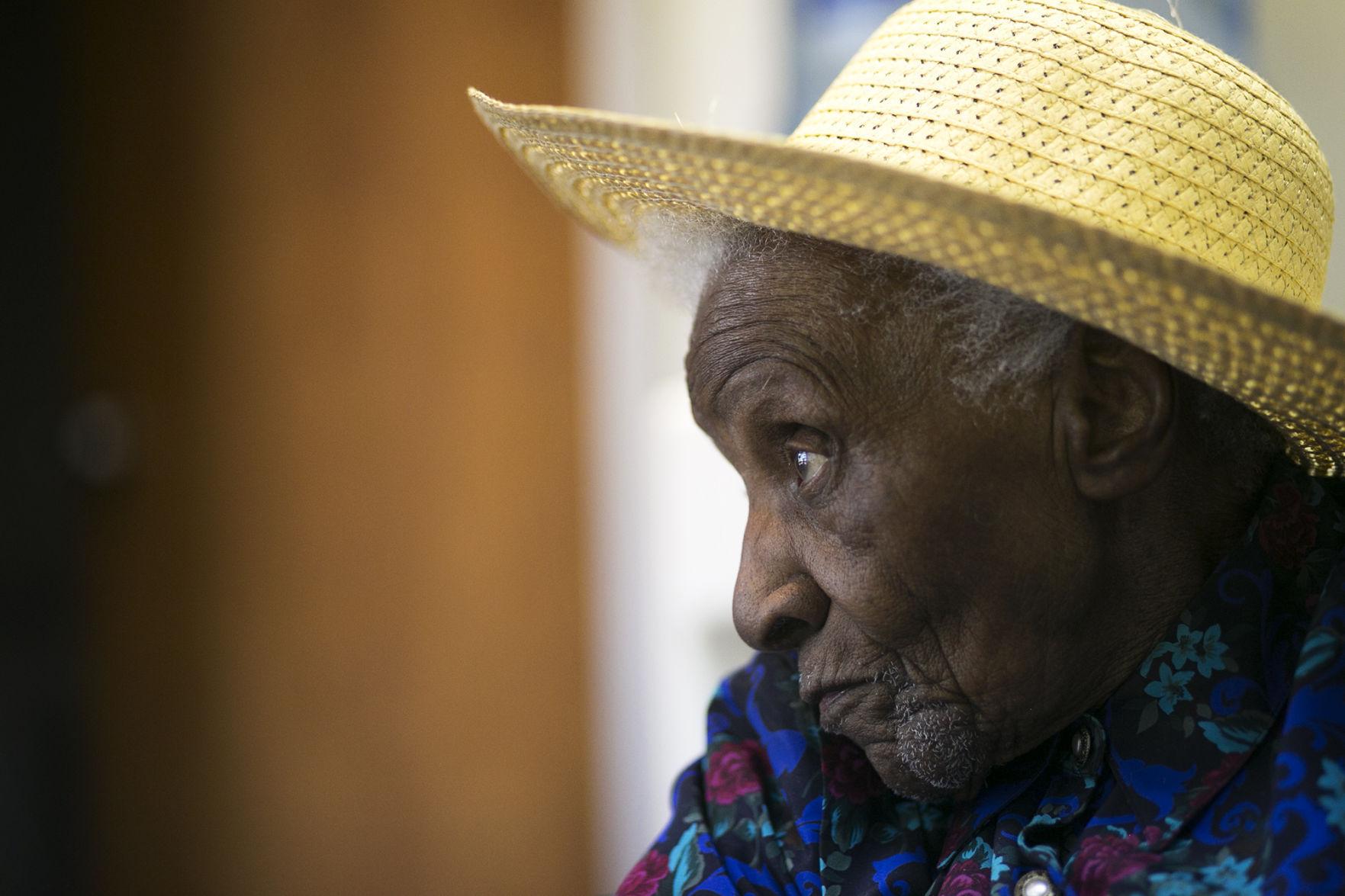 "She threatened me a couple times with a shotgun," he said. "I said, 'Janice, she ain't got no shotgun,' and she said, 'Yes she does, right there in that closet.'" Remembering this, Janice and Allen both laughed.
They got the guns out of the house.
As time went on, Allen became Vera's primary caregiver during the day, save a few hours of in-home help. This was especially true after Allen was in a car crash that has caused him a cascade of medical problems, preventing him from working.
"So it's like the Lord said, 'Well, while you are recovering you'll take care of my child here, Ms. Russell,'" he said.
This was a struggle for him emotionally. Allen said he felt like he wasn't doing his part for the family, but came to realize, through the help of friends, that he was helping by caring for Vera.
"Like Ms. Russell accepted her condition I could accept my condition and my place in the family," Allen said. In the end, his caretaker role gave him a purpose.
"It was good being able to do something when I wasn't able to work myself."
Janice said as the years went on and Vera struggled at times to remember who people were, one thing was for sure — she always remembered Allen.
"Sometimes she wouldn't know me but she would always know Allen," Janice said. "I don't care what, she knew Allen."
Janice said seeing her mother grow so close to Allen — the man she once threatened with a shotgun and to call the police if he didn't get out of her house — was a blessing. Seeing him love her back was even better.
Caring for Vera became Allen and Janice's routine. They would wake up frequently in the night to come in and check on her, finding themselves often sitting up with her in the small hours of the morning watching TV. They made efforts to take her on drives — in fact, early in their marriage, Allen and Janice took the near-100-year-old on a cross-country trip to California.
Doctor visits and grocery shopping became a family outing. Allen and Janice included Vera in whatever they were doing.
Finding closure
Allen and Janice said until the last few weeks of her life, Vera was still as sharp as she had always been.
"When I would walk through the door she would perk up," he said. As he walked by she would sometimes put her hand out expectantly.
"You got some candy in your pocket," Allen remembered her asking.
He would sometimes give her a tough answer — "You think I walk around with candy in my pocket all the time?" — only to go around the corner to get a Milky Way bar — her favorite — to surprise her with.
After getting the treat, she'd ask for a kiss.
Her decline began, Janice said, after they noticed she wasn't swallowing and took her to the hospital. After a few trying visits with doctors, they learned she had a thrush infection in her throat. Janice said the infection had largely cleared up just before her death Nov. 30; however, she said Vera's body had already begun to shut down. Allen said it had been weeks since she had eaten much.
"I guess at that time in her mind she just said, 'I'm tired, anyway,'" Allen said.
In the two weeks leading up to her death, Allen said she and Janice were with Vera all of the time. He said they got almost no sleep.
Janice said it seemed like her mother was holding out for something.
"At the end, I guess she was still holding on still for me to tell her that I'm going to be OK," Janice said.
Janice said when Vera died, it was just the two of them. She went to get some water and said the next thing she knew, her mother's breathing had changed.
"I told her, 'Well, I'm going to be OK,'" she said. She said this seemed to be the release Vera needed.
"I was holding her hand … and she was gone," Janice said.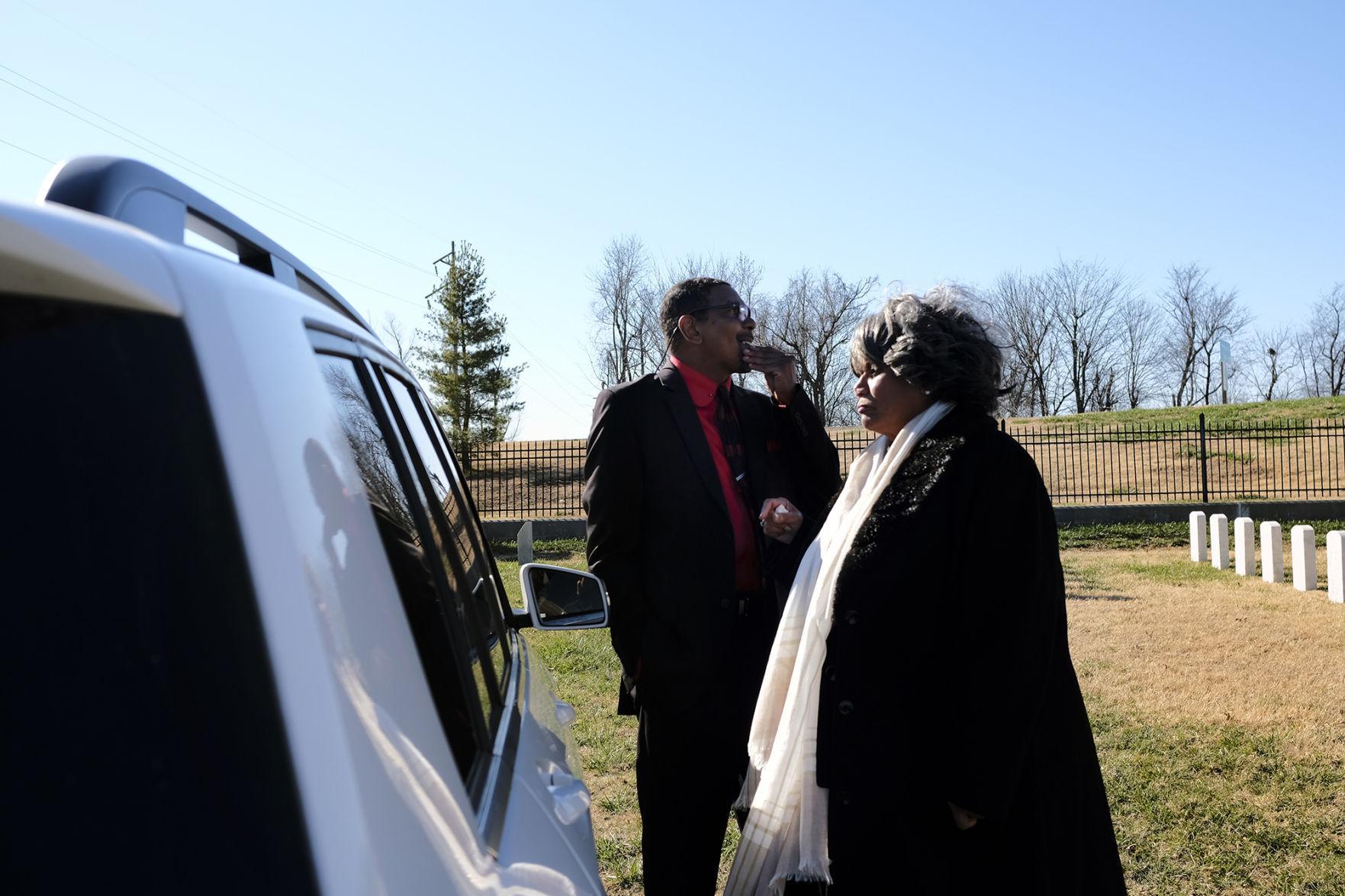 A new road
Less than a month removed from Vera's death, Janice and Allen are still trying to figure out their new respective places and the substantial change in their lives, both together and separately.
Janice said since her mother's death, they have been in town eating or shopping and she still has the feeling of needing to rush back home to relieve the in-home care. But, when she gets this way, Allen reminders her, "Remember, she's not there."
Allen said now that he is not responsible for someone else, he's not sure what his new role is.
"For me, now what do I do … I kind of lost my space to where I belong," Allen said, adding that he is having to try to rediscover who he is and what he should do.
Janice said she knew every day was a blessing given her mother's advanced age. Still, she was shocked when her mother died.
"We were planning her party for January. We never thought she would be gone," She said of planning her mother's 109th birthday party. Janice said she believed her mother would make it to at least 110.
Allen and Janice are left wondering what to do now. They have plans to stay in the family home, at least for now. A lot is still up in the air. Allen had one thought, though.
"We may have a honeymoon," he said, explaining that they had a day between their wedding and moving into their house on the hill in Villa Ridge.
Many would describe the dedication to honoring Vera and her wishes as remarkable, however, Janice simply said it was the right thing to do. It was an exercise in self-sacrifice, but in the end was just something she did. Neither think of themselves as martyrs.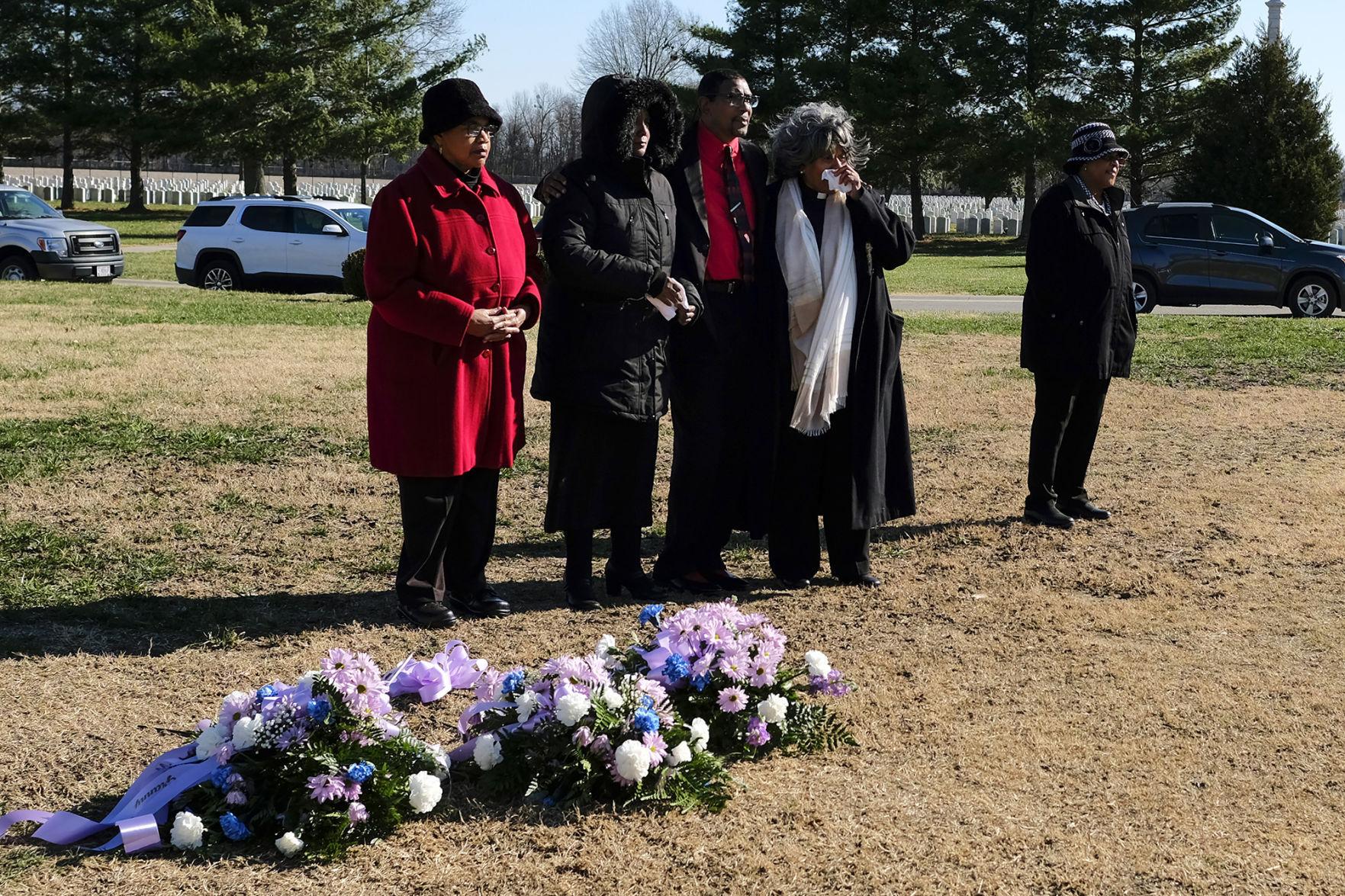 Through it all, though, good days and bad, Janice said her mother would still have very lucid moments in which she expressed her appreciation, which made the hard work easier.
"Even to the end, she would tell us she was thankful for us for taking care of her and she would always say, 'Thank you,'" Janice said.