PINCKNEYVILLE — On Feb. 15, 1862, thousands of Union soldiers converged on Fort Donelson in Tennessee, preparing to advance against the thousands of Confederate soldiers there.
In the end, Ulysses S. Grant and his forces prevailed, taking control of the fort, signaling the way for the Union Army to move into the Southern States' stronghold. For his win, Grant was promoted to major general by then-President Abraham Lincoln.
Forging up the hill that day were some men from the 31st Illinois Infantry Regiment, which included such Pinckneyville men as 41-year-old Pvt. Samuel Watkins and at least 14 other men from the Pinckneyville area.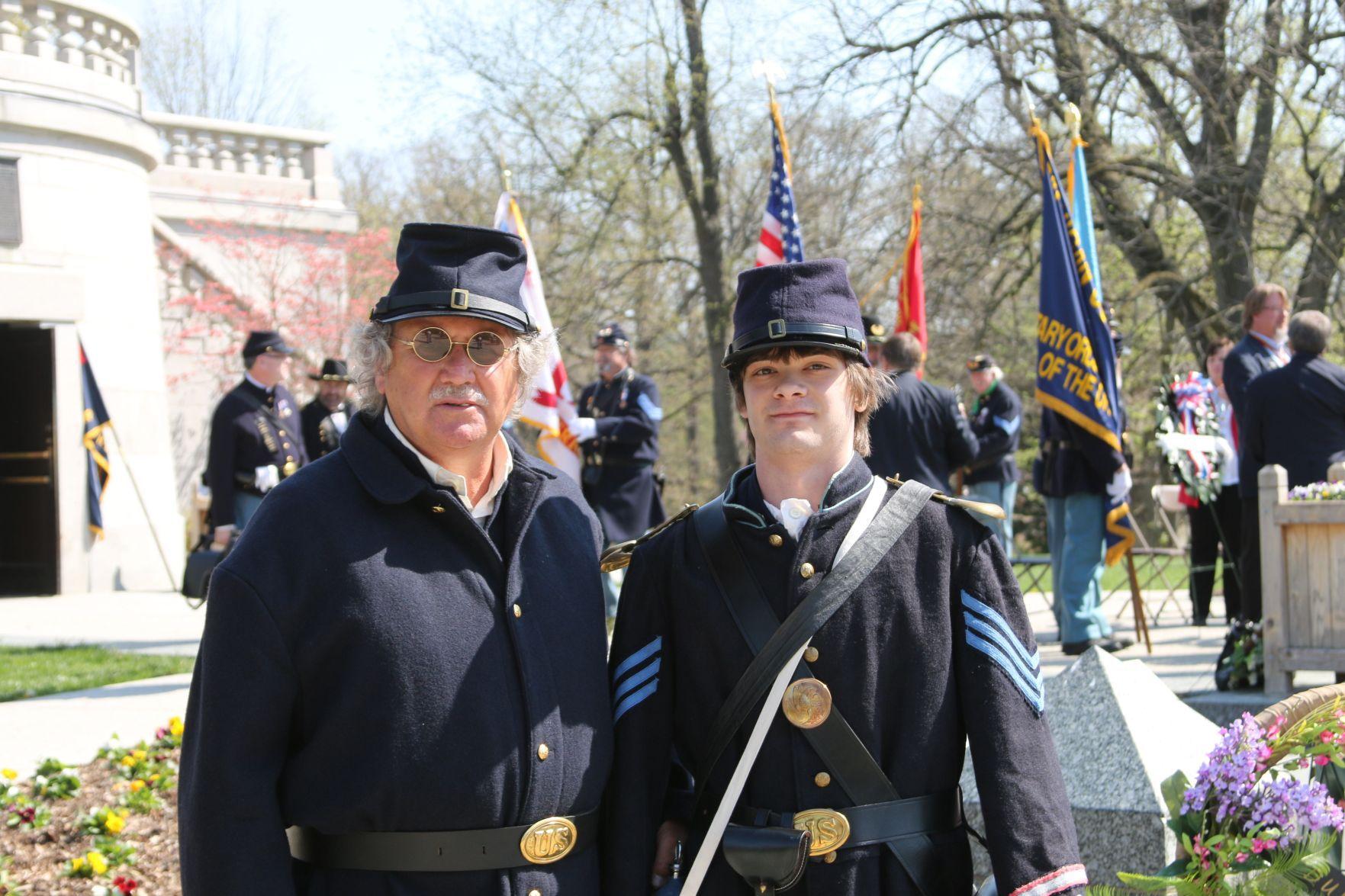 Though the battle was won from that attack, Watkins and 14 others lost their lives. Watkins, who had enlisted six months earlier, succumbing to a gunshot that went through his hip area. Their families traveled from Southern Illinois over a path that was not paved to bring back the bodies of their loved ones.
They have been interred in graves on the Fort Donelson property, but were re-interred closer to home in what is known as The Long Row, a line of 21 graves of Civil War era soldiers in the Pinckneyvlle City Cemetery near the fairgrounds. In addition to the 15 who died in the Battle of Fort Donelson, six others were buried there after they died in other Civil War conflicts.
On Saturday, Watkins' great-great-great grandson, John Stanton, and his grandson, 17-year-old Justin Ottolini, and fellow Civil War fans, plan to spruce up the gravestones, cleaning them of vegetation and cleaning up the grounds. Joining him in the cleanup will be members of the Sons of the Union Veterans of the Civil War.
"I'm paying honor to my ancestor and these early men," Stanton said. "We are sons of union veterans and we have been tasked by those veterans, when they died (of keeping their history and work going)."
Stanton said he learned about his Civil War ancestor from the man's daughter, who was Stanton's grandmother. He said he was born in Pinckneyville and spent his early years here, but then his parents moved away. He often returned for summer, spending time at his grandparents' farm.
He said he asked lots of questions and his grandmother filled him in with details: about how her father, a widow who had remarried, volunteered to fight on the Union side, leaving behind a child who was a 5-year-old.
He enlisted in the army on Aug. 15, 1861; six months later, he was killed in battle.
When "their families were told about it, they went down and got them," Stanton said. They traveled 175 miles one way over the rough, unpaved route. "It was a monumental feat to bring them home."
"They'd been buried down there first in Tennessee — there is a military cemetery down there," Stanton said. "They dug them up and brought them home."
Stanton said he'd planned to clean up the graves of the Civil War soldiers, when he mentioned it to fellow members of the Sons of the Union Veterans of the Civil War, they wanted to help out. That group is based in the Belleville area.
The group will clean the white limestone tombstones with a Veterans Administration-approved cleanser that will clean moss, lichen and other plants from it within about six months, he said. The sun, rain and other elements should help clear the vegetation from the stones, leaving them white and unstained by the plants and dirt, he said.
"As a little boy, I mowed his grave down there," Stanton said.
"I just feel it's important to know where you come from," Stanton said. "I just don't understand how people go through life blind and don't want to know (about their family background)."