The St. Nicholas crew is at work on its second location, the Landmark in Chester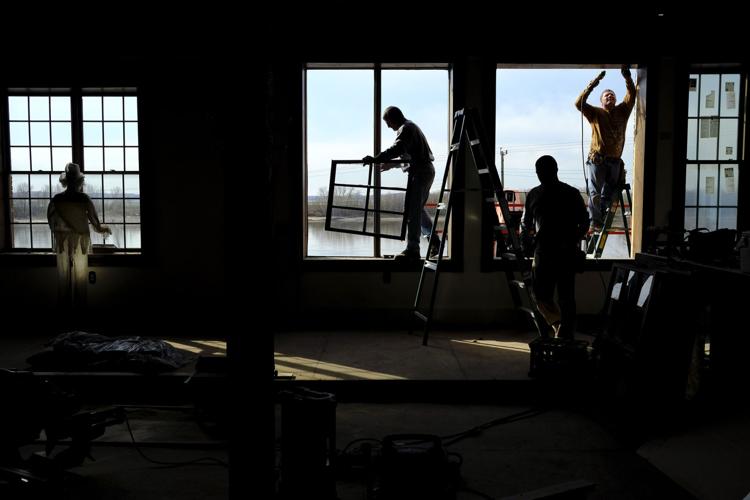 CHESTER — Steady progress is being made at Chester's famed Landmark as it slowly makes its way into the St. Nicholas Brewing Co. family.
"I remember this building from my earliest memories of Chester," said Tom Welge, president of St. Nicholas, the Du Quoin Brewery that reclaimed the old St. Nicholas Hotel in 2014. He said he is thrilled to bring new life to the business that sits on Chester's riverfront.
"I was fortunate enough to get involved with the St. Nicholas and then that just became a perfect vehicle — we were looking to expand into another community, another small town, and this building was available," Welge said of the project.
The Landmark has been part of Chester's landscape for nearly 200 years. Rosemary Oetting owned The Landmark on Ferry Street with her husband, Jim, for more than 20 years from 1986 to 2007. She said the first part of the building was constructed by Thomas Mather around 1833. Since that time, it has been expanded and was home to a multitude of businesses and housed many. She said it was a buggy shop, a bakery, a small grocery store, a candy shop and finally it became what many know it as — a tavern and restaurant.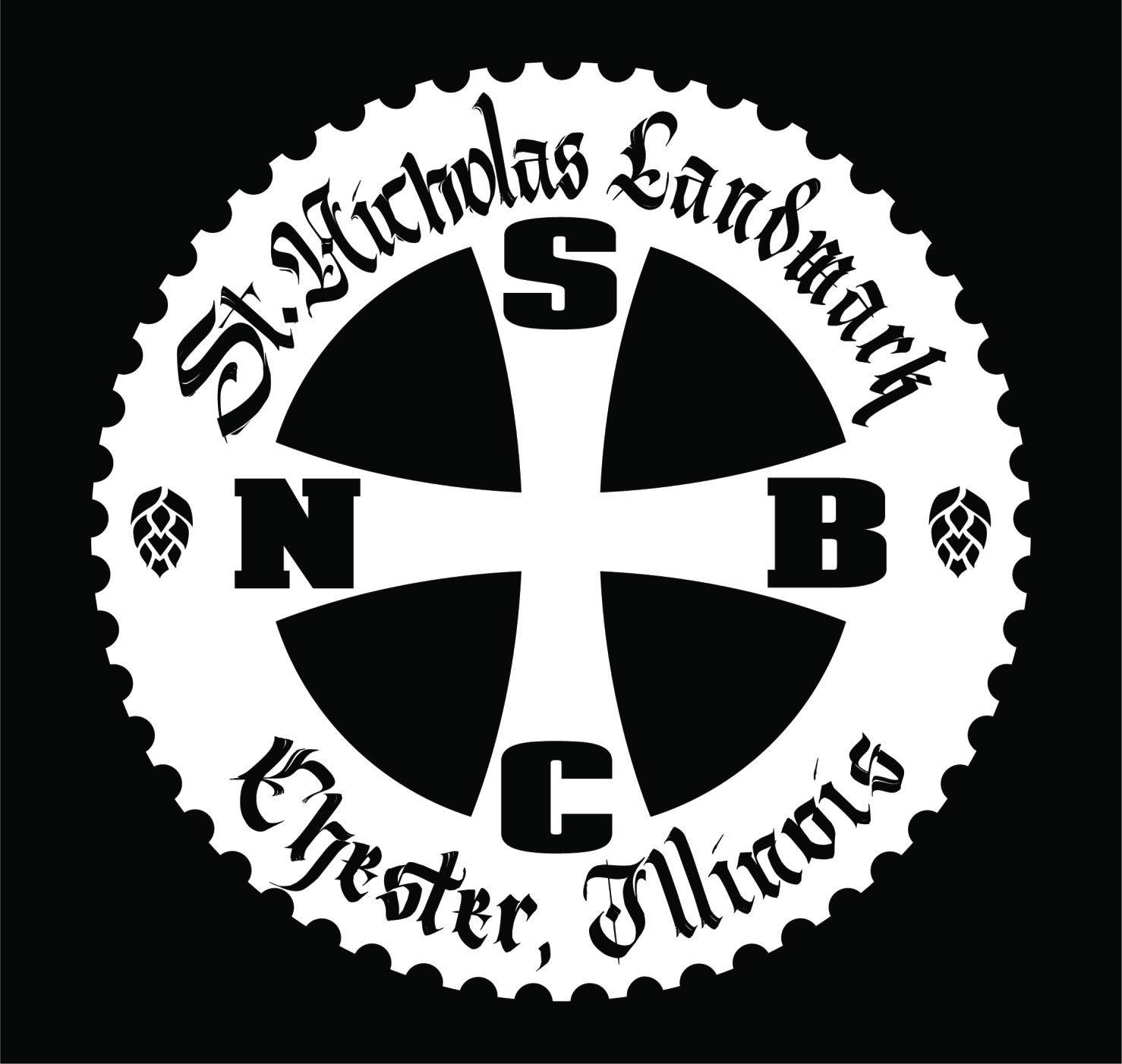 Welge and St. Nicholas' Du Quoin manager, Abby Ancell, revealed Wednesday the official name and logo for the newest addition to their family of restaurants — the Chester location will be called the St. Nicholas Landmark. Welge admitted this was likely not a shocking reveal, but was happy to put an official name to the project.
On a tour of the facility, Welge and Ancell gave a rough lay of the land as crews worked jackhammering floors and putting in new windows. They both said they are working, as they did in Du Quoin, to retain the historical character of the building — old hardwoods are revealed in places and stained glass is being maintained — all while making improvements for a modern business.
"We are trying to put the next 100 years in it," Welge said. "There's shortcuts that you could take, but they're probably going to be a detriment to you in the long-term."
"We aren't going to erase the history of the Landmark. That's super important to keep those vibes going," Ancell said.
Ancell said they learned at lot with the first project in Du Quoin, and are putting those lessons to work in Chester.
Ancell and Welge said, like their Du Quoin location, they are wanting to keep things "cozy and comfy."
"It's more of a neighborhood place," Ancell explained of their vision.
With a grand opening still about a year out, the brass tacks of the business are still being worked out, but a few things are certain — Ancell said the Landmark will feel similar to their Du Quoin location, but it will be its own beast.
"We are definitely going to give it its own feel for Chester," she said of the menu.
There will be about 12 taps, and Ancell said the beer will be brewed in Du Quoin and brought to Chester. While the beer menu will be shared with their Du Quoin location, there is talk of at least one special beer for the Landmark.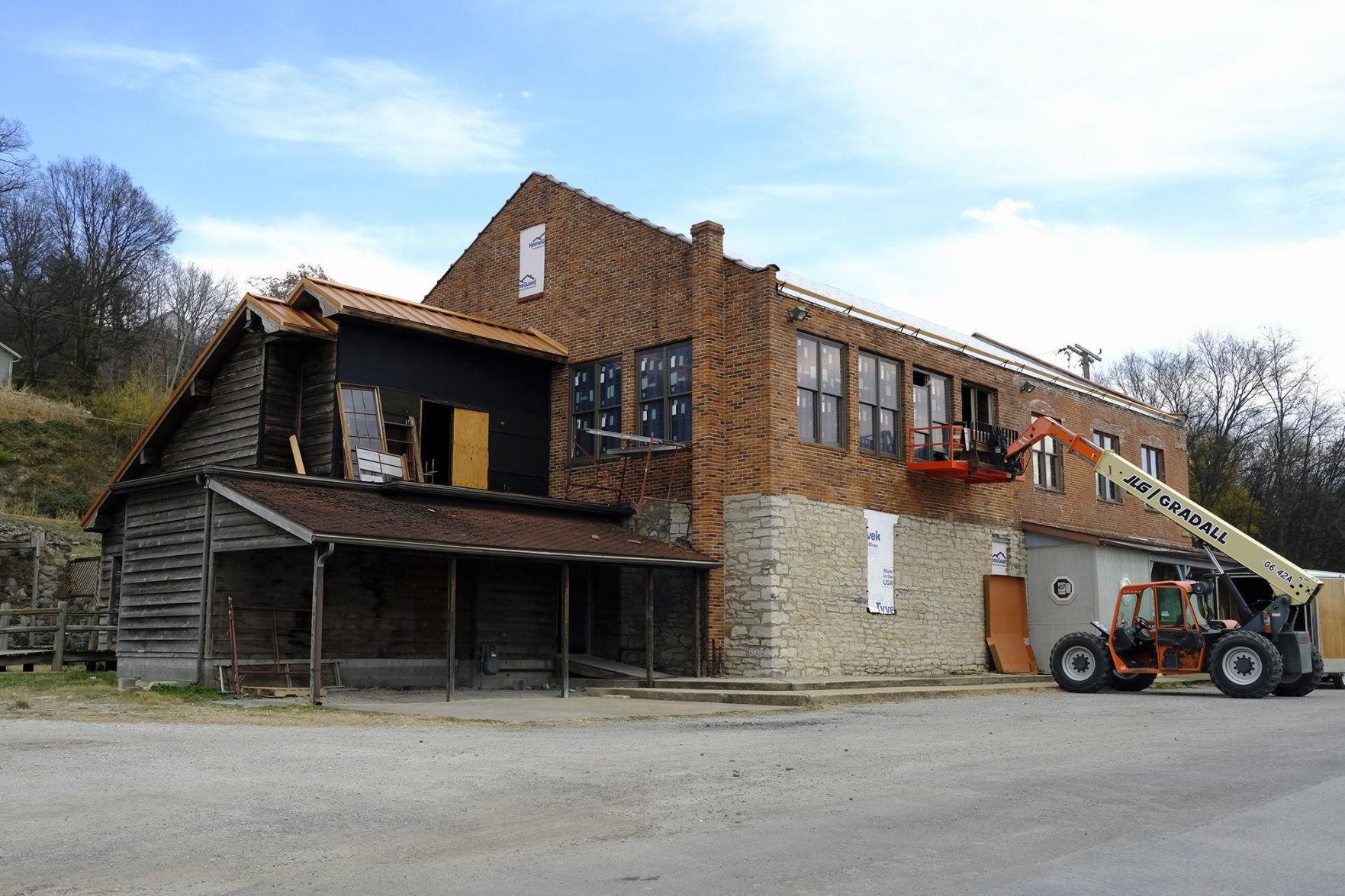 Ancell and Welge said they have talked about having a "Trans American IPA" that would be special to Chester. Welge said this would be a nod to the TransAmerica Trail, which passes nearby.
One distinction between the Landmark and the Du Quoin location is space — Ancell said in Chester there will be a lot of room for outdoor seating and potentially even hosting special events and perhaps a festival down the road.
Oetting said she and her husband were thrilled when they heard the news that someone had bought the building and were renovating it. She said when the Landmark was shuttered for the last time a few years ago, she and Jim would drive by weekly and look at the place as it deteriorated. It was hard for them to watch.
Jim Oetting said they had many fond memories there. They watched at least seven rotations of customers come and go in their two decades running the place. Oetting saw young men and women meet and sometimes get married before the next wave would come. Rosemary Oetting said in the 1960s, when she and Jim were dating, they would even hang out there.
Rosemary Oetting said people were always friendly and she loved her time running the ship with Jim. She said the St. Nicholas crew have inherited a great legacy, but may have also picked up a few hangers-on.
In their years running The Landmark, Rosemary Oetting said there were more than a few strange incidents that many have attributed to ghosts.
"The ice scooper we would leave on top of the ice machine, the storage bin, and pretty soon it would just, kind of, fly across the room and hit the door of the walk-in cooler," Oetting said.
Oetting said it seemed like it would happen when there were conflicts in the kitchen — she said it was like the ghosts got mad.
"I tried to replicate it," she admitted. She said she would hit the ice machine to simulate a train going by — the restaurant sits just yards away from a rail line. She also let the scoop fall off the edge of the machine to see where it would land. Nothing worked.
"It would go across the room before it hit the floor," she said of the paranormal event, adding that this is how she knew it wasn't something normal, at least not that she could figure out.
She also said at night the staff would turn the radio off on the second floor before leaving, only for the opening crew to come in and find it turned back on.
People have allegedly even seen apparitions.
"Years ago supposedly some people were in the parking lot and they saw this figure of a woman in the window upstairs. That's the famed, you know, Landmark Woman," Oetting said. However, after all her research, she said never could find out who could be haunting the place.
Around Halloween this year, Welge and company paid homage to these legends by putting "ghosts" in the top windows of the building.
Spectres or no, Welge said he and Ancell are thrilled to bring their vision to more of Southern Illinois.
"We cherish and love the St. Nicholas. It's really important to the people of Du Quoin and Southern Illinois — a lot of memories there and I think we are going to see the same kind of feelings, you know, over on this side of Southern Illinois as well," he said of the Landmark project.
"We are excited to bring St. Nicholas to Chester," Welge said.