A new comedy by a local playwright explores the nature of faith and how we find it in the modern world.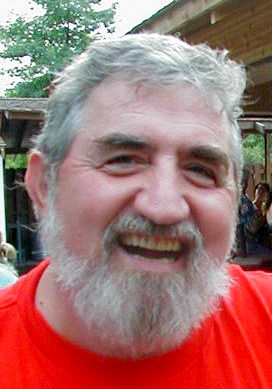 The Shawnee Hills Art Council and Anna Arts Center will stage "Assumptions," written by Steve Falcone of Carbondale, this weekend.
Director RL Pete Housman said the play begins with the sudden death of a man named Ned. At his funeral, someone makes an unexpected appearance. (Housman wouldn't go into more detail, wanting to leave it a surprise for audiences.)
"It sets off a whole chain of events that throw the family, (Ned's) partner, the church all into a tizzy in trying to deal with the events and the repercussions of the events," Housman said.
The play, the first in an Anna Arts Center series recognizing Illinois playwrights and their new plays for this year's state bicentennial, is set in the Holy Ghost Church in Philadelphia.
"Steve Falcone grew up in Philadelphia. That's taken from childhood memories he had in his church there," Housman said. "But it could be any Roman Catholic church anywhere in America."
Housman said the play is for a general audience and will resonate with nonreligious people — partly because of its comedic value, and partly because its subject matter has universal appeal.
"The ideas are human ideas: What happens to us after we die? And everybody asks that question. We come up with different answers of what we think happens, but in the end, it's still the unanswered question until we're there. And everybody has to deal with the idea of losing with the loved one and how you deal with that, how family and friends deal with that," Housman said.
Housman said working on a new play sometimes involves figuring out what works and what doesn't in the script.
"It may result in going and doing rewrites or additions or changes in the structure, but that's one of the purposes of doing a new work, is to get it out on the road and play with it a little bit and see what you can come up with and see how the audience responds to it, and that's always an exciting challenge for me. I love doing new pieces," Housman said.
It poses an exciting challenge for actors, too, he said.
"When you get a new piece, you're the first one who's kicking the tires and taking it around the block, so you have to work with the lines," Housman said.
A special preview on Thursday will feature a guided discussion after the performance. Three Protestant pastors and two Catholic priests will facilitate the discussion.
"Because there are a lot of spiritual ideas that are involved in the show and the script, I thought it would be fun to get the perspective of some faith leaders in the community and how they respond to it, and also to hear how the audience saw that and share those ideas in an open discussion," Housman said.
"Assumptions" is the first in the five-show bicentennial series. Season tickets are available for $50 — five shows for the price of four.
The preview performance starts at 6:30 p.m. Thursday at the Anna Arts Center. Regular performances start at 7 p.m. Friday and Saturday and at 2 p.m. Sunday. Tickets are $15, or $5 for kids 12 and under. To buy group tickets or to get more information, call Lee at 904-625-1109.