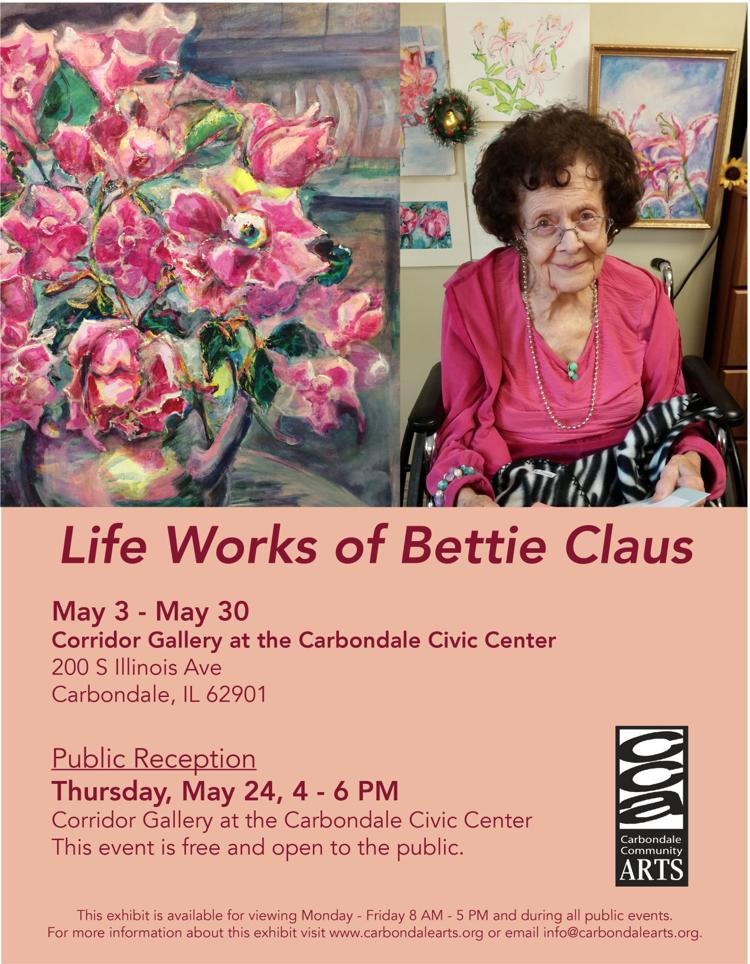 An exhibit in the Corridor Gallery at the Carbondale Civic Center celebrates the life works of Makanda artist Bettie Claus, a 94-year-old lifelong painter.
The exhibit includes a large selection of her paintings with a focus on flowers as a subject. She started painting in watercolor but later switched to acrylic. Now that she's living in a nursing home, she primarily creates her art in ink pen. The display will be up through May 30.
Her family has helped select the paintings that will be including in the exhibit.
There will be a public reception from 4 to 6 p.m. Thursday, May 24, at the Corridor Gallery. It is free to attend.
Corridor Gallery is available for viewing from 8 a.m. to 5 p.m. Monday through Friday and when the Civic Center is open for public events. The Civic Center is at 200 S. Illinois Ave.