Pheasant Hollow Winery co-owner Bruce Morgenstern has been in the business for 20 years, but he still encounters people who have never heard of Illinois wine.
"It's amazing how many people from Illinois still step in my front door and say, 'Oh my gosh, I didn't even know wineries existed in Illinois,'" he said. "So it's important to keep putting your face out there."
At the 17th annual Illinois Wine & Art Festival in Whittington on Saturday, Sept. 24 and Sunday, Sept. 25, winemakers will get an opportunity to do just that. The festival, to be held just south of the Southern Illinois Art & Artisans Center on Golf Course Road, will showcase 12 Illinois wineries, along with about 40 local artisans and several local food vendors.
Morgenstern, who has helped organize the festival each year since its inception, said it gives the region an economic boost.
"Most all the money that goes into any kind of vendors' hands, whether it's an artisan or a winery or a food vendor, it all stays in Southern Illinois. So it's helping the community," said Morgenstern. "Hopefully we're putting lots of heads in beds. We bring folks out of Indiana, Missouri, Kentucky, pretty readily, and anyone who comes that distance, they're going to put their head in a bed and spend some money, so that's what it's all about."
The festival's other organizers include Joe Wilkerson of Mount Vernon, owner of Uncle Joe's Barbecue and a food vendor; and Becky Bechtel of Mount Vernon, a basketry artist.
Live music will be provided by The Venturis, the Carbondale-based classic rock band; Ryan Daniel, a country artist; Rowdy Jones, a classic rock 'n' roll act; and Tommy Gunn, an alternative rock outfit.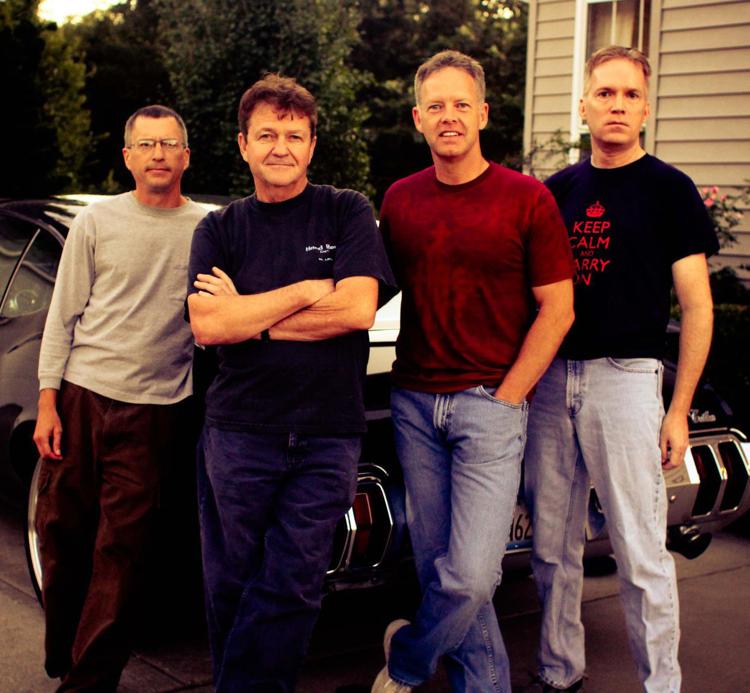 Morgenstern said he is especially excited about Ryan Daniel's performance.
"This is the first time we've ever stepped out and really tried to bring a name into this event," he said. "He's had several top 10 hits, and that's pretty significant for us."
Morgenstern said first-time attendees should be sure to check out live demonstrations by artisans, including John Lovin of Auxier Creek Forge, who shows off his traditional blacksmithing skills at the festival each year.
"Come out and visit with the artists and see what they're doing with their hands, because it's just amazing. That's what I would suggest. Spend time with the artists and look and see what they're really creating, because some of this stuff — no, all this stuff — is amazing," he said.