A short film shot in Murphysboro's Historic Hull House will premiere at the Liberty Theater later this month.
"Mildred," which is based on a true story, follows a 12-year-old girl who must lead her family through the hardships of the Great Depression after her mother dies.
The film is among the works being showcased at the second annual Shawnee Shorts Midwestern Film Festival on April 14 in Murphysboro.
Director and festival co-founder Michael Ricci said "Mildred," which clocks in at just six minutes, plays in three acts the way a feature-length film might.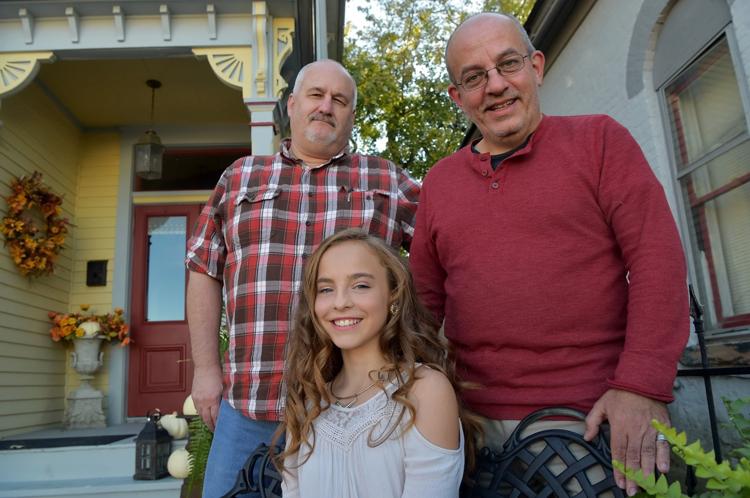 The film emerged from an online conversation between Ricci and his friend, writer Colleen McVeigh. McVeigh said her grandmother had some interesting stories, and Ricci encouraged her to write a screenplay. Just 24 hours later, she sent him the first draft.
Ricci said the Hull House, built in 1887, was the perfect location for the film's three-day shoot.
"We walked in and realized within half a minute that we weren't going to have to do anything to this location to make it period appropriate, because you walk into the Hull House and it's as if you're transported 70 years into the past. It was just beautiful," Ricci said.
The film stars 13-year-old Cassandra Ross in the titular role.
"She just commands the screen. I think people are going to be really impressed with her, particularly as a first-time actor. … She personified everything that was written on the page to a degree that we just couldn't have hoped that the actor that we found would turn out as well as she did," Ricci said.
Ricci said it's fitting that the historical drama, which takes place in Illinois and was filmed in a historical location, will premiere at a historical theater.
"We've made (the festival) specific for the Midwest, so these films are shot in their communities, often about their communities, which adds to kind of the homegrown take that we try to do," Ricci said.
The festival will showcase over 20 films that are no longer than 30 minutes.
"Attendees can expect to see some great narrative films, which are basically like your fictional films — there's drama, there's comedy, there's suspense, there's horror — and then also there's a number of really captivating documentaries … so the lineup of films is really impressive," Ricci said.
He said part of the festival's mission is to give filmmakers a chance to experience their work in a theater setting.
"Their work deserves it, and they work real hard — these are independent filmmakers, noncommercial films, and it really gives them an opportunity to display their work to people in a way that is just not the same experience as seeing it on a computer or seeing it on your phone online," Ricci said.
The festival includes three awards: Best of the Fest, Judges Selection and Audience Favorite.
Doors open at 2:30 p.m. on April 14 at the Liberty Theater in Murphysboro. The event is free.