MURPHYSBORO — Several times in the Bible, God talks about animals, to Noah's gathering of every kind for the ark, to Jonah being swallowed by a big fish to God caring for the sparrows of the field.
The way Trina Easton figures it, that must mean God pays special attention to animals and has special use for them, particularly those who interact closer with humankind as pets.
A few years ago, she got the idea to host an animal blessing at her church, an event that is now entering its sixth year. The next Blessing of the Animals will be at 4 p.m. Sunday, Oct. 4 , outside at Murphysboro United Methodist Church. The free event is expected to be brief — past events are over in about 30 minutes — and pet and human snacks will be available after the ceremony, she said.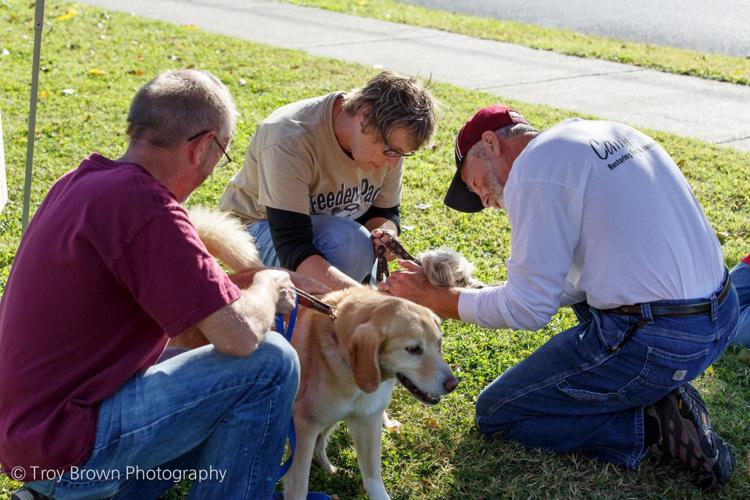 The event is co-sponsored by St. Francis CARE animal shelter, where Eaton is a volunteer. Her church also runs the Feeder of the Pack animal food pantry, which supplies much-needed pet food to the Murphysboro Food Pantry.
She researched similar events in other areas and created the program, in which her church pastor does the blessing of the animals.
"For me, you just read it in the scripture … there are just so many places where God used animals, and so I feel it's pretty evident that God feels like animals are just as important," Eaton said. "It's just kind of a little blessing… (we) just bless their lives and that they have a healthy life and that they have a good place in the family and a good home."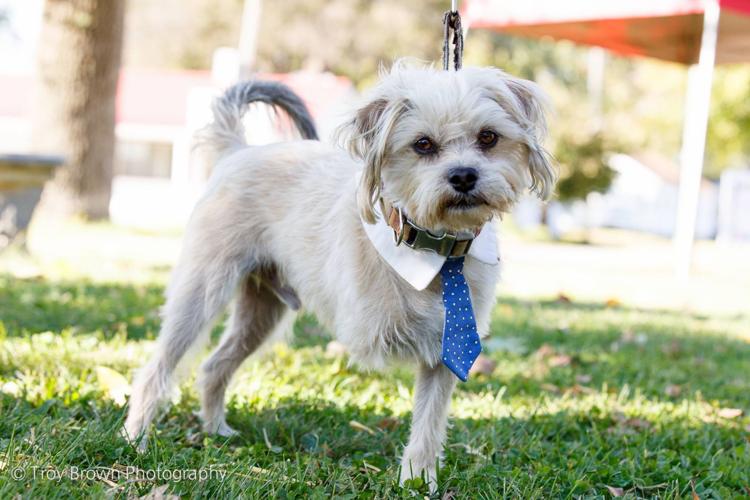 She said the church's pastor, the Rev. Larry Gilbert, touches each animal and says a few words over it.
Anyone wanting to bring a pet may do so, but are asked to have their animals secured on either a leash or in a kennel or cage, she said.
Every year since Murphysboro United Methodist Church started the animal blessings, she has had her pets blessed, dogs named Bailey and Benji. Bailey is no longer living, but Benji is, and she expects to have him there.
Over the years, about 40 pets are blessed; from year to year, a few who are previously blessed return, but most don't; either way is OK, she said.
The most unique pet blessing was of a pygmy goat, she said.
"The goat did behave — it was bleating and baaing, but he was very well-behaved," Eaton said.
In fact, the animals in general tend to be well-behaved for this event.
"It just sort of seems like when they go over for their blessing, it just seems like something just sort of takes over … like they almost know what's happening," Eaton said.