DU QUOIN — Rainbow, tie-dyed and solid-colored gym shoes, from major manufactures such as Under Armor, Nike and others, line the shelves inside Shoe Sensation in Du Quoin.
There are also neon-colored shoes, like those with strips of fluorescent-green, or those in solid, bold orange, and there are also black and blue and other assorted styles of basketball shoes.
Very popular this back-to-school season are the Skechers solid rose gold, black or white gym ones with lights on the sole.
A gotta-have on any schoolchild's back-to-school wish list.
About 200 children, who attend the Ward School in Du Quoin, will have the chance to make that selection. Teachers will also have the chance to select from the brightly- and more subdued colored gym shoes.
Staff at Shoe Sensation, Faith Assembly of God church and the Clothes Closet teamed up to offer a ticket to Ward school students to enable them to purchase a brand-new pair of these sporty gym shoes and pack of socks. During the Aug. 13 giveaway, Du Quoin's Clothing Closet will also make available clothes for children and families to select.
Organizers decided to choose Ward School, which enrolls students ages 3 to 21 with various special-education needs, some of whom come from economically-challenged backgrounds, the organizers said.
Their desire is that the children start school with a brand new pair of gym shoes, encouraging them to feel prepared and ready for the new school year, especially if they come from families unable to afford such items.
"We want to be the feet of Jesus and show them the love they may never have had," said Sara Zaricor, manager of the year-old Shoe Sensation in Du Quoin.
"They're gonna get a name-brand shoe and a pack of socks. … They're gonna leave here happy."
New school shoes
The selected youth will be able to pick up the gym shoes during a special event, the "Struttin' for Success" benefit, planned for 6 to 8 p.m. Sunday, Aug. 13, at the store in the Southtowne Shopping Center.
The event will feature a performance from the No Greater Love clown ministries; other entertainment; and possibly a visit from local Du Quoin police. There will also be food.
"We want them to feel very loved when they leave us," Zaricor said. "What if we let them see love, and they feel love and start the school year the right way? … It's just going to be an amazing day — an amazing day."
The organizers are asking for $40 donations to make each pair of shoes possible and say they are halfway to their goal of being able to supply the 200 pairs of new shoes to students at the school.
How the project came to be
This is the first year for the benefit, but already, Zaricor is hoping it continues for more years.
The idea began with Butch Patterson, pastor of Faith Assembly of God Church, who had a child attend the Ward School; he admitted that before his child enrolled at the school, he had not always heard the most positive reports about the place and had his own apprehensions.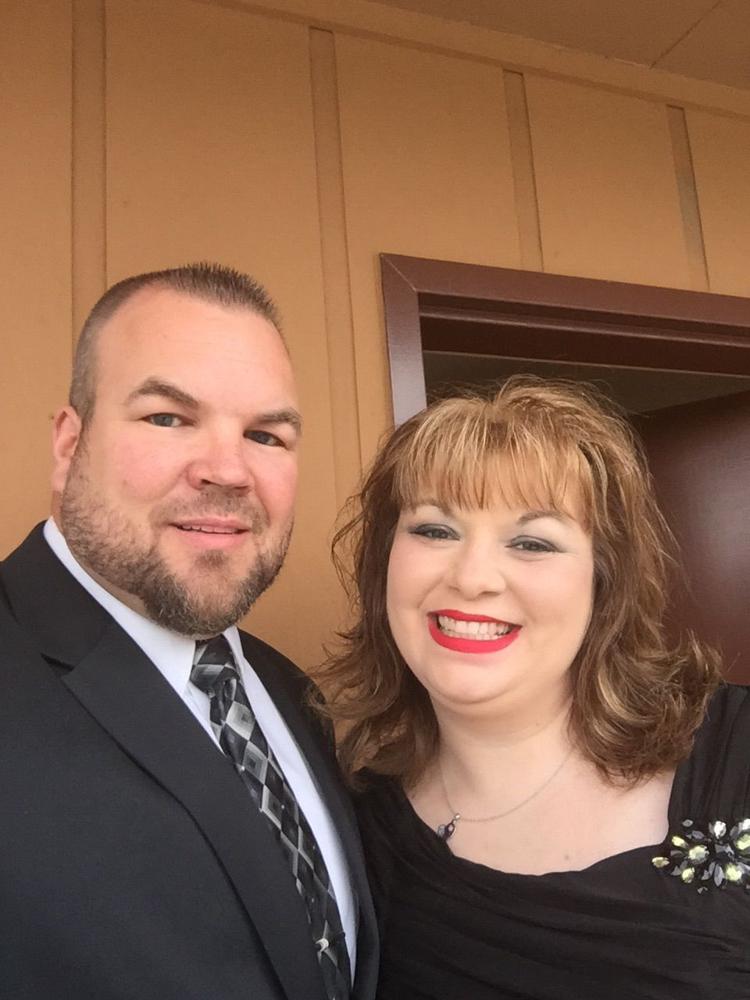 His child did, too, but after a year there, the child emerged as a happier young person, Patterson said.
Along the way, Patterson discovered that some of his assumptions about the school were in error, he said.
The school is part of the Tri-County Education System, serving youth and families in Perry, Jackson and Union counties.
He said the initiative has received plenty of support from throughout the community.
"It's shaping up to be a pretty neat thing, and I didn't think it was going to be as big as it's becoming," Patterson said, "but it's starting to gain some momentum."
Those wishing to donate monetarily may drop off or mail checks to Faith Assembly of God church or bring them by Shoe Sensation, both in Du Quoin. Those with questions may also call the store at 618-790-9128 or contact the business on its Facebook page.