During the Middle Ages, ale was ubiquitous. Because it was less expensive to produce than wine and offered the safest alternative to often-contaminated water sources, women known as alewives or brewsters kept busy making ale — consumed daily as a staple food source — for their families and communities.
Fast forward a good 650+ years, and the practice of brewing ale for friends, family and community is alive and well for Terri Addison and her business partners, Phil and Cindy Royster, at Abbey Ridge Brewery & Tap Room in Pomona.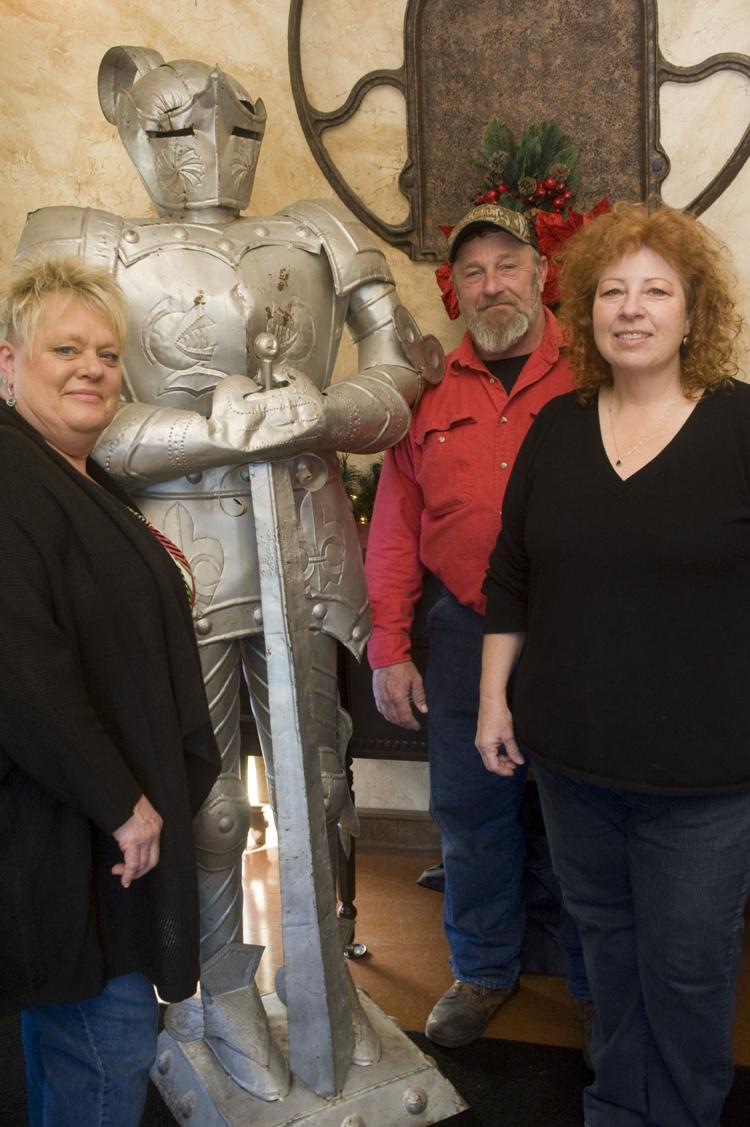 The fact that two of the three owners of Abbey Ridge are women isn't the only commonality with historical beer-brewing practice. Visit the brewery, and you'll find a décor and beer menu that harkens back to medieval European tradition and flair. This is no accident.
"I've always been drawn to the medieval era, and I have a theatre and performing arts background as well, so all of these elements are our inspiration," Addison said.
Abbey Ridge offers nine beers produced in its small 1½ BBL brewhouse with more, such as a traditional British ESB, rotating occasionally. The beer names are indicative of the brewery's unique charm: Joust, a Belgian-inspired pale ale; Mad King, a Belgian dark ale; and Dark Knight, a black-as-night Oatmeal Stout worthy of heraldry.
One of the characteristics that distinguishes Abbey Ridge from many small, American craft breweries is that you won't find typical beer styles like big, citrusy IPAs or American Wheat beers in their brewing rotation.
"We like to stick with more classic European styles you don't find just anywhere," Addison said.
ELKVILLE — Chris Harris has found a way to combine his love for beer and music into one facility.
Don't let the adherence to classic European brewing styles fool you, however. If you're lucky enough to get there before it's gone, Abbey Ridge also offers its own delicious take on hard root beer called Brother Tom's, an 11 percent + ABV brew made with vanilla, licorice and sarsaparilla, which has already gained a sizable local following.
If beer were the only draw to Abbey Ridge, which is situated just off of Illinois 127 in the heart of Shawnee Hills Wine Trail, it would be worth your quest; but, the brewery also boasts an impressive menu for both lunch and dinner to accompany your adult libations. From appetizers, such as house-made Chicharróns (pork rinds), beer-battered cheese curds and possibly the largest soft pretzel outside Bavaria, to entrees, such as the Abbey burger, fish and chips, or lobster ravioli in vodka sauce, you won't lack for sustenance to fuel your revelry.
And what is good ale and good food without good music? Abbey Ridge doesn't disappoint in this regard either, offering live music on Friday nights and an outdoor music venue seasonally. Additional events, such as a Renaissance Festival, are planned for the spring.
Addison began developing her idea for what would become Abbey Ridge in 2007, but even she didn't realize what her passion would become nearly 10 years later. Having lived in nearby Alto Pass since the inception of Shawnee Hills Wine Trail, it became apparent that there was something missing.
"There were no breweries on the wine trail," Addison exclaimed. "We wanted to offer something unique and introduce people to the history and diversity of beer brewing that goes right along with the wine culture in Southern Illinois."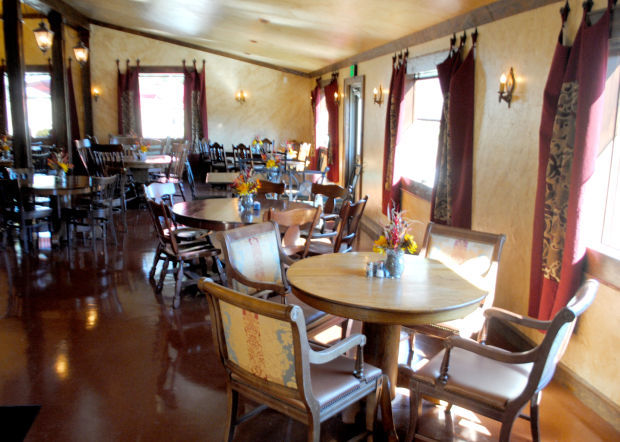 Addison explained that this was obviously the right idea because guests frequently tell her how happy they are that there's "finally beer available on the wine trail!"
Abbey Ridge is a family–friendly destination that is worth a stop, even if beer or wine isn't necessarily the treasure you seek. The surroundings of Shawnee National Forest, food, music and ambiance are all reminiscent of old-world gathering places, where family, friends and the entire community met to share their time and tales with each other. That makes the trip to Abbey Ridge worth the journey. And, like the medieval alewife knew centuries ago, beer and all the trappings of this festive drink is reason enough to embark on your own quest for glory — or at least a good ale on the wine trail!