Fearful in your usual sport? Heed the warnings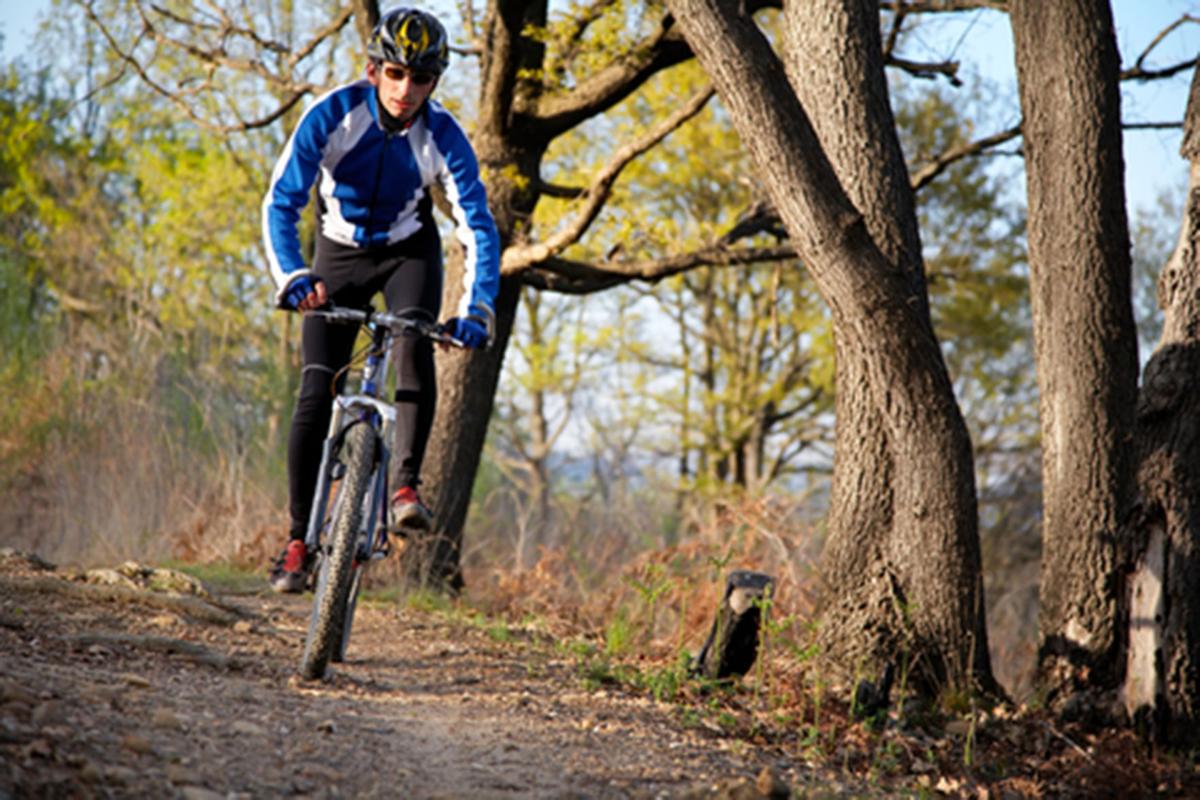 Ron is an athletic mountain biker. He enjoys riding the dirt trails that cut through the Utah mountains. He can be an aggressive rider, taking on the tough turns of lift-served runs that take bikers to the top of the trails at several Utah resorts. Occasionally, he even enters a mountain bike race.
But last year's mountain bike season was different for Ron. He still made it around the twisting berms without a pause, still held his own on rock-strewn or rutted sections of trail, but in his mind, there was an unrecognized and unacknowledged loss of confidence.
He avoided the more difficult trails he once enjoyed. He spent less time biking the mountain. Instead of doing numerous runs or riding four or five hours, he might only take the lift to the top of the trail two or three times. He would usually call it a day after three hours. In the back of his mind, there was fear. He tried to ignore the fear, but it was there.
It was not until the trails were dusted with the first snows of winter that Ron realized the source of the problem.
He had always trained religiously. Several times a week, he would go to the gym and lift weights. His program was specifically designed to train his muscles for the athletic demands of expert mountain biking. On days when he didn't hit the gym, he would often spend half an hour doing crunches and pushups at home. He jumped rope for 10-minute spans several times a week.
Ron skied often during the winter because skiing and mountain biking are good cross-training sports for each other. He also did something else that is important for every serious athlete, whether recreational like Ron, or elite. He kept a training diary. He had a fat little notebook in which he wrote down the details of every workout: the exercise, the sets and reps.
Ron referred to his workout diary often. He could compare his physical ability from one year to the next. He changed up his workout frequently so his body would never have the chance to adapt and lose fitness. Yes, if the body adapts to the same over-and-over again workout, fitness levels will decline.
So Ron examined his training diary and instantly saw what the dim fear he felt while mountain biking was trying to tell him: there were very few pages from the previous winter or spring. He had been skipping his training sessions. Instead of several times a week, his sessions had declined to several times a month. Ron was shocked.
He was still an expert rider. But he could have been seriously hurt had he gotten into a situation such as riding fast downhill and making a blind turn only to find a fallen tree blocking the trail. That's what his fear was trying to tell him: that if he came up against something unexpected, he might not be able to handle it.
That's a warning. Usually, that's what fear in the back of an athlete's mind is: a warning. The terrain is too dangerous for the athlete's skill level, or the athlete may not be physically prepared for the current level of activity.
If you are feeling semi-conscious fear instead of the usual pleasure of your favorite sport, pay attention. If fear is trying to tell you something, heeding the warning could keep you out of the emergency room, or save you from the down time of surgery.
Wina Sturgeon is the editor of the online magazine Adventure Sports Weekly, which offers the latest training, diet and athletic information.