It was a sunny day in July when his 4-year-old son snuck up behind Brian Stevens while he was mowing the front yard. In a flash of seconds, his son's tiny leg was badly hurt. Later, it would have to be amputated.
"We didn't know what to do; we were confused and wrecked with these emotions on top of thinking so much about our boy," said Stevens, who lives in Jackson, Missouri. "We knew we needed help, we just weren't sure how to ask for it."
If you talked to Stevens, and you would have heard the teary pauses in his voice as he relived that day, and you'd probably feel a rising instinct: "What can I say? What can I do?"
"I think a lot of people wanted to help, but they were afraid to ask about the details or bother us," Stevens said. "And we didn't want to talk to a crowd of people or anything."
With medical bills piling up, Stevens didn't have the energy to set up a giant fundraiser or bake sale or email chain. He doesn't usually like asking people for money.
"We're still blown away by that," Stevens said. "The generosity, as well as how many people sent things offline, it's amazing, and I think it just opened it up to people, like yes, we do need help and here's what you can do."
If you log on GoFundMe.com, you'll scroll through pages of heart-tugging stories like the Stevens. There are dozens listed in Southern Illinois zip codes right now, each detailing an obstacle and asking for a certain dollar amount.
Some campaigns ask people to fund car repairs, small business start-ups, honeymoon trips, neighborhood searches for lost pets and home-improvement projects. In Carbondale, titles include "I need a piano" and "Paying for college without parents."
The tales of blanket generosity can feel good. And with convenient credit card payments online, it also feels good for GoFundMe, which gets a 5 percent cut of the proceeds.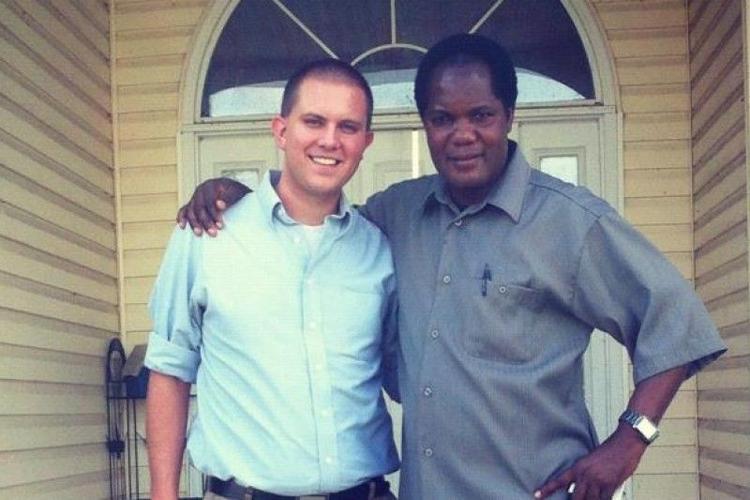 Websites like GoFundMe are part of a growing Internet industry that aims to monetize the empathy others feel for people at their lowest points, and the way people share their stories on social media.
"This kind of thing has goods and bads, though -- it comes back to who do you believe and what do you trust," Stevens said. "And how do you know what to ask for?"
After a fraternity house on Mill Street caught fire in January, students set up a page to help replace all the items they lost, including clothes, computers and furniture. That page garnered 111 donations, totalling more than $5,000.
"I did write up a pretty personal profile on my GoFundMe that people could read and try to connect to," she said. "Here I am, a broke college kid with a big dream. I think that speaks to some people."
But how do you know if it's legit? GoFundMe's response is usually to let people decide for themselves. 
With millions of campaigns going on at any time, GoFundMe's go-to safeguard against fraud is to "donate to only people you know and trust."
Still, GoFundMe is in the crowdfunding realm, and the very fiber of those sites is to stretch beyond an inner circle and, perhaps, go viral. Success stories of families earning $300,000 for medical bills or funeral services hardly rely on a close group of friends.
Swain, who is a pastor at The View Church in Carbondale, doesn't regret using the site. He raised more than enough cash to front his $3,000 round-trip plane ticket.
"I'm not sure another way it would've worked, I mean this is how we do things today," Swain said. "We always want convenience."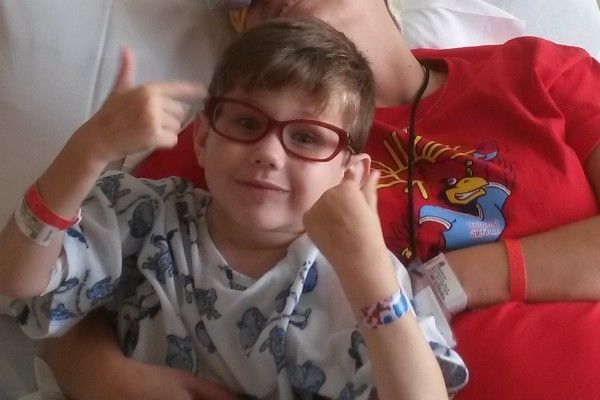 Both Swain and Stevens had hesitations before starting their pages, knowing that some of their friends would worry about the potential for scams.
GoFundMe seems to sit back and let people make those decisions on their own.
"I don't think this is something everybody should just do as a knee-jerk response," Swain said. "This worked for me because it reached a lot of people I knew really quickly. It's the beauty of the Internet."
Stevens thinks about how his little boy will need a new prosthetic leg every few years as he grows up, and he's glad he used GoFundMe. 
"It's refreshing that we can use the Internet for something like this," he said. "It strikes home for me."