CAIRO — As Illinois rings in another political season, Democratic gubernatorial hopefuls are beating a path to Cairo — a city grappling with a man-made housing crisis and struggling to overcome the invasive roots of poverty and economic oppression that are deep, many and tangled.
Several of the candidates said they were personally affected by the city's glaring, tough conditions — failing infrastructure, abandoned properties and lack of basic amenities, such as a grocery store, to name a few —juxtaposed by the resilience and spirit of its citizens.
"It's pretty heartbreaking," state Sen. Daniel Biss, D-Skokie, said late Friday afternoon after a nearly two-hour meeting with a dozen or so community and school leaders and public housing residents in a Cairo church basement. "It's a community that the state has turned its back on … I was pretty shaken by the extent from which society has walked away from Cairo."
Biss, one of nine candidates seeking the Democratic nod, was quick to draw a conclusion as to the cause: "Cairo is the victim of generations of disinvestment," he said.
'Disinvestment' has seemingly emerged as a buzz word among some Democratic primary candidates. It's also a term regularly employed by Ameya Pawar, Chicago's 47th Ward alderman, in discussing Cairo and other economically challenged cities and neighborhoods, including East St. Louis and the south and west sides of Chicago. 
"Disinvestment is not just in urban areas or in the inner cities," Pawar said in a recent interview, explaining why he recently announced Cairo Mayor Tyrone Coleman as his running mate. "It's happening in small towns, former factory towns ... and jobs left because of bad trade deals or because of automation and we never followed any of those job losses up with investment.
"And now you can see what's happened over the last two generations across America, and so people's temperatures are really high ..." 
J.B. Pritzker, a wealthy investor and entrepreneur, did not use that exact word during his Thursday afternoon campaign stop in Cairo, but he endorsed a similar policy position. Pritzker said one of his priorities as governor would be to immediately address the state's abysmal worst-in-the-nation credit rating, and then pass a capital bill that prioritizes communities that have fallen the furthest behind.  
Alexander County Democratic Party Chairman Phillip Matthews asked Pritzker what Cairo would look like under his leadership, adding that it seems to him when there is investment in Southern Illinois "everything goes to Marion."
"Marion is not the epicenter," Phillips said. 
Pritzker responded: "I want to be governor precisely for Cairo. I'm not running for governor because we need another governor that's going to do something for Winnetka." 
On the whole, the Democratic candidates are generally describing what they view as a failure of the state and federal government to invest taxpayer resources into communities that need an economic boost — and that may not be able to attract the private sector without the government stepping in first. 
The picture they paint is that 'disinvestment' is the bandit on the loose that has robbed Cairo and other similarly situated communities of their prosperity and hope.
Poshard issues a word of caution 
With the kickoff of the Du Quoin State Fair this weekend, this is a traditional time that brings northern Illinois candidates to these parts, and so the region has seen an uptick in political activity in recent days.
Glenn Poshard, one of Southern Illinois' most notable Democrats, said nearly all of the candidates have reached out to him recently to seek his advice on campaigning in Southern Illinois, and specifically to ask him about the challenges facing Cairo.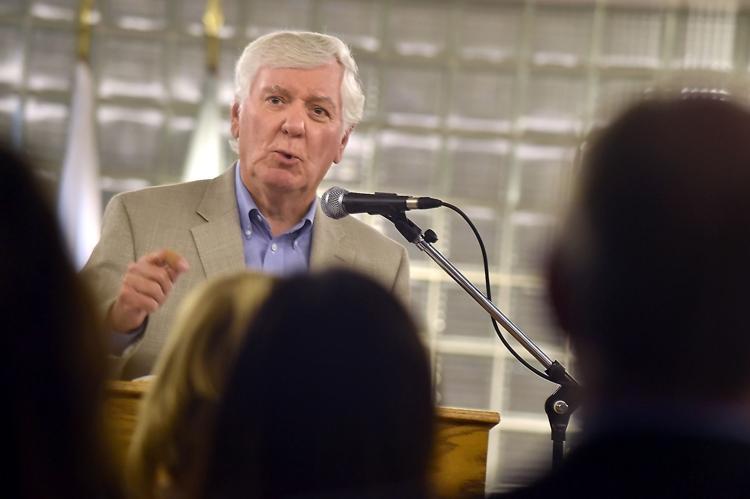 Poshard said he has cautioned all of them to be mindful of the city's complex history, and to sacrifice political expediency in exchange for a willingness to take a detailed and honest look at the specific issues facing Cairo. Poshard said the attention on the small community of less than 2,500 can be a good thing, but only if the spotlight prompts honest conversation. 
Poshard was not speaking to the candidates' shared view that a state investment is needed to rev idling economies, but specifically to the issues that Cairo faces and has faced — including hate, corruption, stark divisions between the haves and have nots, and a longstanding failure to set aside differences and pull in the same direction at the local level.
"All of the candidates for governor have been following your stories because it's spread throughout the state. They are very knowledgeable about the things that have happened in Cairo," Poshard said.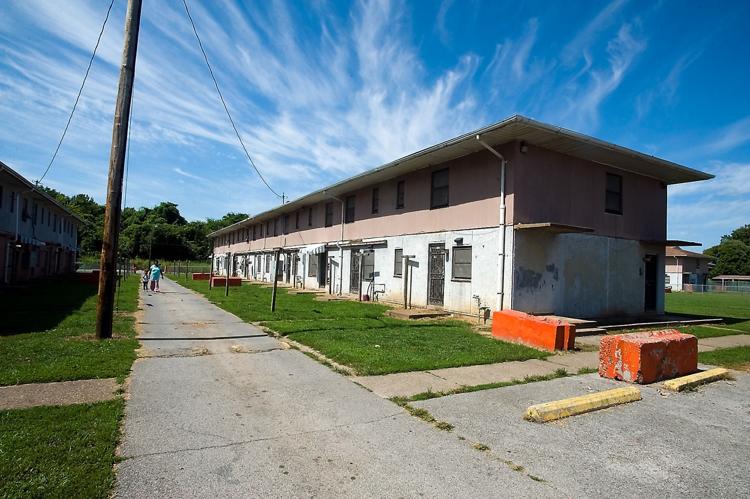 He was referencing the Southern Illinoisan's series, entering a third year, on the alleged mismanagement of the Alexander County Housing Authority, and woeful neglect of its housing projects. The issue came to a head in April when federal Housing and Urban Development officials announced they were going to begin relocating 400 people from Elmwood and McBride apartment complexes because they are unsafe.
HUD is offering relocation assistance and vouchers that subsidize rent paid to private landlords. But the rub for city leaders and the residents who want to stay is that most families are not going to be able to remain in Cairo because of the lack of affordable housing in the city.
Cairo's plight an issue with 'two sides' 
Poshard said he's told each of the candidates who has called, "You need to understand that there are two sides to this issue" of Cairo's decades-long decline.
"What I tried to tell them was that Cairo has a long history of getting a fair share, definitely a fair share of federal and state support. Many of us over a lot of years have tried to help Cairo with various issues such as education, health care, infrastructure and so on. It isn't like Cairo has been neglected as far as people trying to help.
"It's a great community. It has a lot of good people there. But seemingly, despite a lot of support coming in, they haven't been able to overcome a lot of their difficulties."
Poshard, the past president of Southern Illinois University, represented Cairo in the state Senate from 1984 to 1988 and in the U.S. Congress from 1989 to 1999 — for a cumulative 15 years.
Through the charity he runs with his wife, Jo, the Poshard Foundation for Abused Children, the Poshards also helped establish the Cairo Women's Shelter, which is located near the McBride apartment complex, one of the two projects that has been targeted for demolition. Poshard said he also spent time in Cairo years ago assisting with the school's special education services, and personally as a history buff, has extensively studied its rich past.
"There are a lot of people who want to help, but the local community has to work together if they want to overcome the problems that have beset them," Poshard said. Poshard said that though his congressional district was large, Alexander County and Cairo received an overwhelming share of his attention. It was in the early 1990s that Poshard worked with then-Arkansas Gov. Bill Clinton and then-Mississippi Gov. Ray Mabus and others to lobby to include Illinois' 16 southernmost counties in the Delta Regional Commission, which was established to mirror a similar program for the struggling Appalachian region.
Hoping to help Cairo was a big part of his push to bring to Congress' attention that the lower part of Illinois was indeed part of the Mississippi Delta — geographically and demographically, Poshard said. He said that not long after the commission was formed, nationally known planners were brought in to study ways to improve the city's position. Similar valiant efforts have been undertaken in recent history by various people with good intentions, including several associated with SIU Carbondale. But many of those people also say privately their efforts were not welcomed, and that the pushback by certain power players eventually broke their helping spirit toward Cairo.
Poshard: 'This isn't all the fault of HUD' 
Pawar and Biss, after spending time in Cairo, have each been critical of HUD's decision to relocate families rather than build new housing in the city. In separate interviews, each said that if elected governor, they would find a way to partner to provide new housing in Cairo. Pawar said there is no reason the federal government can't pony up the $30 million to $40 million to get it done. Biss, after visiting a resident's McBride apartment, said the unit seemed safe, and his first thought was that HUD should expend money to repair the existing structures.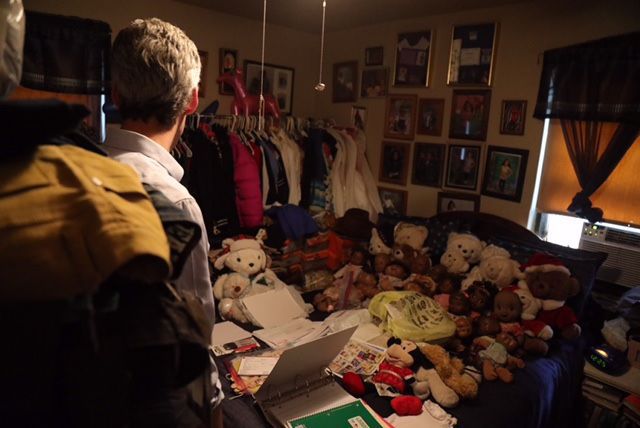 But he also said he was not aware of the numerous underlying structural issues that were cited by an independent architectural firm in late 2015, and had not read the report by Herrin-based Eggemeyer Associates.  
Poshard said one of the things he cautioned the candidates not to do was to make assumptions as to who is to blame for the current situation without first studying the issue extensively. Local discord has long been part of the problem, he said.  
"You know, I love the city," Poshard said. "But I guess what I'm trying to say is, combined with the help over the years that's poured in there, there's got to be an effort at the local level for people to work together to overcome some of these issues.
"Because outside help can only go so far. Local people have to want to change to make it a better place to live. I'm not trying to be critical, and I'm not trying to be adversarial.
"But I have cautioned these candidates that have asked me to try to understand that this isn't all the fault of HUD, or other federal or state agencies. A lot of it has to do with the community needing to develop a better spirit of cooperation and contribution toward a greater good." 
Coleman says it's a bit of both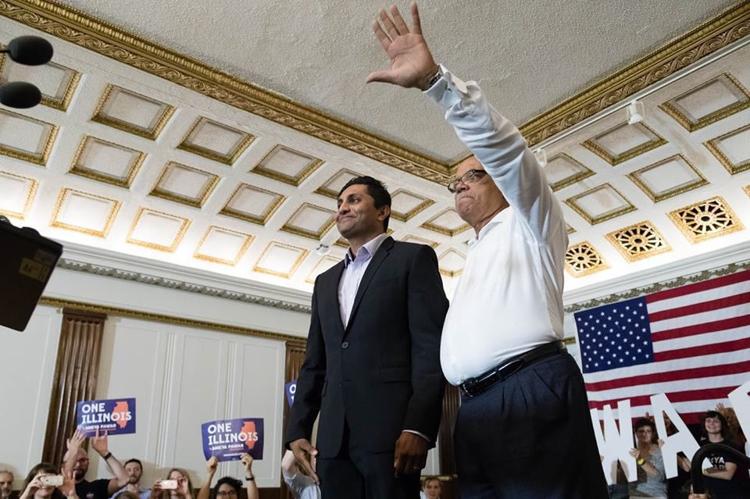 Since being named Pawar's running mate, Coleman also has been talking a lot about disinvestment. "There has not been any investment in Cairo," he said Monday, asked to clarify what he means by the term. "They've dissed Cairo." Coleman said Cairo is a microcosm of Illinois' forgotten cities and neighborhoods, which echos statements made by Pawar, who bills himself as the candidate for those who favored Bernie Sanders in the Democratic presidential primary.
Coleman said that in recent history, no one is willing — at the state and federal level — to work with Cairo. "I've been told over the years the reasons why," he said. "One is because corruption is high on a per capita basis, and the two counties (Alexander and Pulaski) refuse to work together. And I can't get the county (Alexander) to work with the municipality," he said. "It's just been crazy."
Coleman said he sees it as a little bit of both: there's a need for state and federal investment in Cairo, but the community has to do its part, too. 
"I'll admit the reason why Cairo is in the position it is in is basically local disaster, and it's been locally man-made," he said. "This community has had the tragedy of having people who were not community-oriented and were in it for themselves."