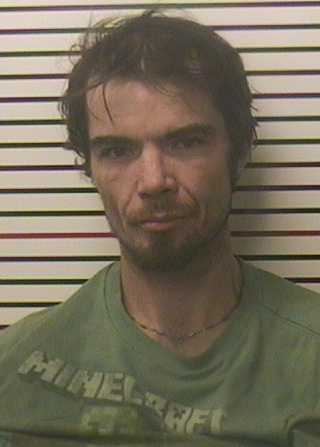 MURPHYSBORO — A Carbondale man's legal team said Friday they are ready for trial in defense of an attempted murder charge stemming from an incident in August.
Nathan Bowles, 36, is charged with attempted murder and aggravated battery after he allegedly stabbed an acquaintance on Aug. 27 in the 400 block of East Sycamore Street. His attorney, Christian Baril of Carbondale, said he is ready for trial, which is set to start March 12. Assistant State's Attorney Casey Bloodworth did so as well.
Additionally, Baril filed a motion to reduce Bowles' bail amount from $1 million to $50,000, which he had the funds to post. Baril said Bowles would live with his mother in Carbondale, who has a medical issue. Baril said Bowles would like to be tested to see if he could be a donor match for her.
The state asked the court to deny the motion due to the fact Bowles was charged with a violent act and he has a criminal history of theft and arson.
Circuit Court Judge Mark Clarke ruled to drop bail to $150,000, meaning Bowles would have to post $15,000 bond to be released.
The Carbondale Police Department arrested a Carbondale man on Monday in connection to a Sunday stabbing in the 400 block of East Sycamore Stre…
Baril also filed a motion to have prior convictions precluded during the trial. Bowles has been convicted of theft, a Class 4 felony, twice, in 2012 and 2015 in Jackson County. He was also convicted of arson, a Class 2 felony, in 2010 in Williamson County.
Baril argued the jury wouldn't be able to set aside the prior convictions of the defendant, therefore leading to an unfair trial.
Bloodworth argued that credibility is a huge part of this case, considering the defense will say the stabbing that took place in August was in self-defense because the victim was attempting to stab the defendant.
Clarke ruled the two theft convictions would be allowed, but the arson conviction would not. 
A third motion, this one filed by the state, to allow other crimes or bad acts as evidence was granted by the judge.
Bloodworth argued that drugs were a big part of this incident. He said Bowles and the victim were involved in procuring drugs and there is witness testimony that the defendant picked up money from the victim after the incident.
Baril argued that the state's argument is about dollar bills, not drugs. He said it would make the jury prejudicial.
Before ruling in the state's favor, Clarke said the jury is entitled to hear who did what and why, and to understand why the men were fighting, it needs to know just that.