CARBONDALE — Less funny money will be making its way into the cash registers at a local Walgreens store, after its management installed two nifty little counterfeit-cash detection devices.
The Walgreeens on Wall Street has been using the little machine for the past few months and has identified a handful of would-be counterfeit dollars, store manager Kyle Dannells said.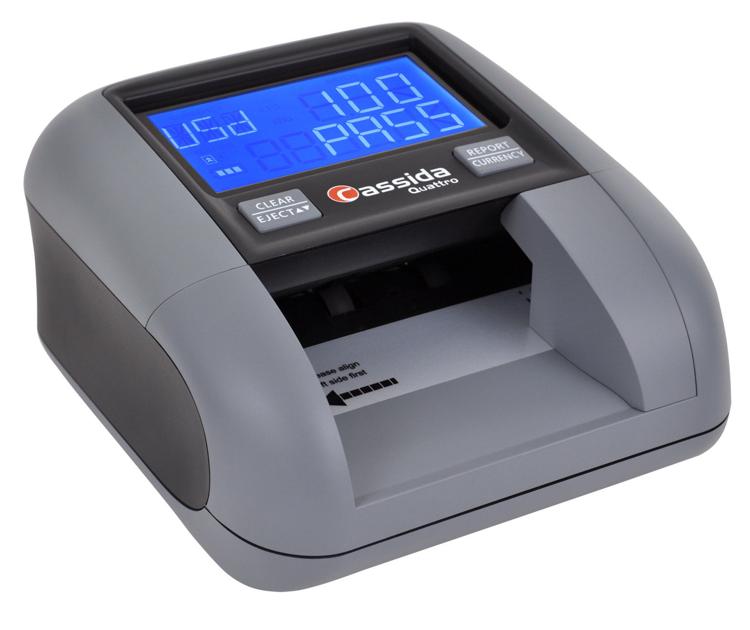 Dannells said he learned of the counterfeit cash detection devices after he contacted the company's corporate asset protection manager. He said beforehand, he wasn't aware that the devices existed.
The store has two of the Cassida counterfeit-detection systems, which are about one-third to one-half the size of a standard desktop office telephone. A paper currency is placed on a flat portion of the machine, which takes it in and spits it back out, taking seconds to confirm or deny that the bill is legitimate with a "pass" or "fail" report. The system was introduced to the market in 2015, according to Kyle Erickson, a marketing manager for Cassida Corporation.
The suggested retail price for the Cassida Quattro model, like the one used at Walgreens, is $388.
Since installing it, this Walgreens has detected "a handful" of instances of counterfeit bills, Dannells said. He said the machine is able to detect the difference with a 99.9 percent accuracy.
"It's awesome," Dannells said. "You just plug it in, you just run it through."
Cassida also makes larger money-handling systems like those used by banks and other institutions that deal with great amounts of cash.