MURPHYSBORO — The defense attorney for Gaege Bethune has filed a change of venue motion in an attempt to move his client's trial out of Jackson County.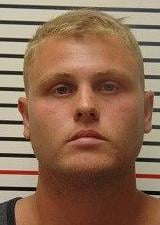 Bethune, 23, of Marion, is charged with two counts of first-degree murder in the death of Pravin Varughese, a 19-year-old student who was found dead in the woods behind the Carbondale Buffalo Wild Wings on Feb. 18, 2014. 
Bethune's attorney, Michael Wepseic, says in his motion that the extensive media coverage of the case has had an indelible influence on the opinions of many people. Along with the motion, he included several news stories printed from various news organizations' websites, including The Southern Illinoisan. He also included several comment sections from those media websites and social media pages.
The motion says the vast majority of comments on those pages display a deep prejudice against Bethune.
Wepseic cites the Fifth and Sixth Amendments of the U.S. Constitution, which guarantee the right to due process and the right to a trial before a jury, presuming it be a fair hearing and an impartial jury.
"The quantity and quality of the pretrial publicity in this case stemming back to February of 2014 and continuing until today renders it impossible for the defendant to obtain the fair trial before an impartial jury contemplated by federal and state constitutions," Wepseic says in the court document.
"The defendant believes that the only means for him to have a fair trial before an impartial jury is (to) change the place of trial from Jackson County to a location which has not been subjected to the extensive publicity and prejudicial commentary noted herein (referring to the evidence included with the motion)," the court document reads.
David Robinson, the state's attorneys appellate prosecutor, said the state will be filing an objection to the motion once Wepseic provides a memorandum citing case law to support his motion.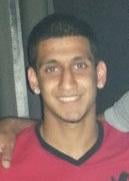 "The citizens of Jackson County deserve to render judgment on a crime that happened in that county," he said.
Wepseic said he plans on filing that memo in the next couple of weeks, but could not give a definite time frame.
Chris Bonjean, director of communications at the Office of Illinois Supreme Court, said when a request comes in for an out-of-circuit venue, meaning a different county, usually, that decision is handled by the Administration Office of Illinois Courts in Springfield. He said that would be the office to determine where the proceedings would be moved.
The next hearing in this case is set for 9 a.m. Friday, Feb. 16.