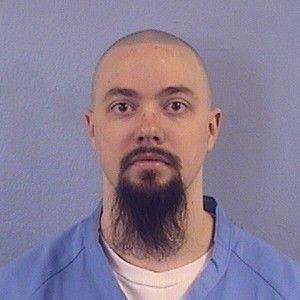 PINCKNEYVILLE — A Pinckneyville man's 2012 conviction for first-degree murder has been vacated by the Perry County State's Attorney's Office.
Robbie Mueller, 22, was sentenced to 37 years in prison in 2012 for his role in the death of 15-year-old Sidnee Stephens in July 2010. On March 22, the state vacated that charge and filed an amended charge of home invasion, a Class X felony.
Mueller pleaded guilty to that charge immediately after it was filed.
Mueller was one of several people charged in connection to Stephens' death.
In May 2016, Mueller's attorney, Matt Foster, filed a post-conviction petition on behalf of his client. In that document, Foster said Mueller's former defense attorney, Charles Stegmeyer, never objected to evidence or attempted to show the state's evidence wasn't sufficient for a conviction.
Stegmeyer died on Jan. 15, 2017, after a bout with cancer, according to his obituary.
The petition said Mueller never intended to plead guilty to first-degree murder. In 2012, Mueller, who was 17 at the time, entered into a stipulation saying there was sufficient evidence to convict, basically the same as pleading guilty. In a signed affidavit, Mueller said at no time did Stegmeyer tell him that was what he was doing. 
The petition filed by Foster also said that without ineffective representation by Stegmeyer, the outcome could have been different.
After he was incarcerated, Mueller said he believed Stegmeyer was working on his appeal, but in September 2015, he learned the attorney was no longer working on his case. Rhonda Mueller, Robbie Mueller's mother, signed an affidavit stating that Stegmeyer told her that he would continue working on the case until the family fired him or "until he got Robbie out of jail."
After speaking with the defendant's mother in January 2015, Stegmeyer confirmed he was still working on the case, but never spoke with Mueller again, court documents say. In September 2015, Stegmeyer told Rhonda Mueller he was no longer working the case and handed the files to the mother.
Stegmeyer never informed the Perry County Circuit Court he was no longer working on the case.
Stegmeyer had his law license suspended in December 2014 for 60 days. The suspension was the result of charges brought by the Illinois Attorney Registration and Disciplinary Commission, claiming that Stegmeyer failed to timely repay a company called Modeso, which provides money to attorneys who settle cases upon condition that those funds are repaid with interest once settlement funds are received.
The loan was in connection to a 2008 case against an ambulance company that was settled two years later.
After learning Stegmeyer was no longer working on his case, Mueller wrote to the court asking for new representation to be appointed because he could no longer afford his own legal team. This is when Foster was appointed.
The new home invasion charge says that on or about July 18 to 19, 2010, Mueller knowingly entered the home of Sidnee Stephens while knowing she was present, armed with a deadly weapon and used force or the threat of force upon her.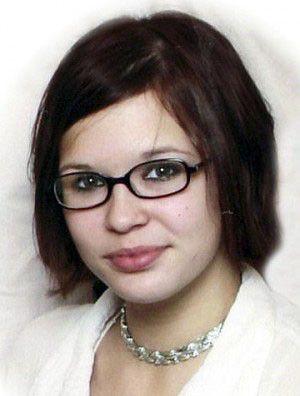 Foster told The Southern Illinoisan Tuesday that Stephens' mother was present in court on March 22, and agreed to the new charges.
A sentencing hearing has been scheduled for 9 a.m. Friday, April 20.
According to previous reports in The Southern, it was alleged Mueller, James Glazier and Carl Dane entered the house, choked Stephens until she lost consciousness twice, and took her to Beaucoup Creek, where Dane said in court testimony that he shot her two to four times with a handgun after removing her from the trunk of a vehicle. Stephens' body was found by fishermen on July 25, 2010.
Dane committed suicide in his jail cell before being transported to prison after being sentenced to 60 years for murder. Glazier is serving 60 years for a murder charge related to Stephens' death.