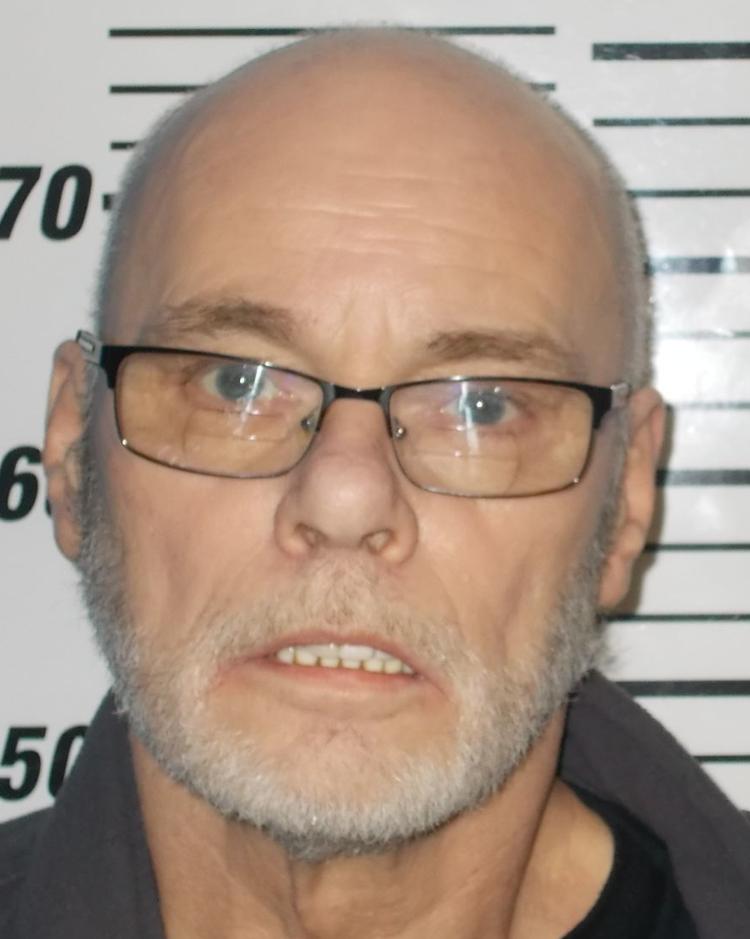 MURPHYSBORO — A man charged with making a pornographic video of a local underage girl was a quiet neighbor who had lived on a street in North Murphysboro for more than 20 years, two of his neighbors said on Wednesday.
Last Tuesday, 67-year-old Paul Joseph Blaney was charged with videotaping an underage child as she was dancing nude, putting sex objects in her mouth and touching her private parts as well as his own. He was arrested Dec. 5, after a nearly 14-month investigation, and is being held on a $1 million bond.
Investigators found the video evidence during a search of Blaney's apartment on Dec. 1, leading to the five counts of child pornography, each a Class X felony. Conviction on each count of a Class X felony carries a sentence of six to 30 years in the Illinois Department of Corrections; a conviction on each count is to be served consecutively.
Blaney was divorced, lived alone and had two children, according to court documents. He is retired.  From May 7, 2007, to Sept. 22, he worked as a security guard at St. Joseph Memorial Hospital in Murphysboro. SIH Communications Coordinator Rosslind Rice said that prior to Blaney's hire, his references were checked and came back positive, and a criminal background check was completed and also came back clean. 
His preliminary hearing has been set for Jan. 2, 2018.
"The offenses span several years, and it is the belief of the Murphysboro Police Department that there are victims beyond those which have been identified during this investigation," Murphysboro police said in a statement.
Wednesday morning, Blaney's neighbors said they didn't know much about him, only that he had lived in an apartment off North Seventh Street for more than 20 years.
One neighbor, who said she'd lived on that street for 27 years, said Blaney had lived there for 25 years. She said she would see him, occasionally, when he retrieved mail from his mailbox. She described him as quiet.
Blaney's arrest came a few days after the Nov. 28th arrest of Eric Emil Deutsch, who is charged with 25 counts of possession of child pornography. The complaint alleges that Deutsch possessed videos and images of underage children being sexually penetrated by adults and other children and engaged in other sexual acts.
Murphysboro Police Chief Chad Roberts is investigating the Blaney case and said he could not discuss the case in detail, including how Blaney allegedly knew the child or how he came into contact with her.
"These two arrests (Blaney and Deutsch) are unrelated in the sense that the cases were developed from separate information and we have not found a connection between the two men at this time," Roberts wrote in an email in response to questions about the cases.
"As far as further arrests, all I can say is that we place the utmost importance on investigating this type of crime, and we will follow all leads."
"The images recovered from Blaney are of local youth," Roberts said. "At this time we have not found images from the Deutsch case which we believe are of local youth."
Anyone with information about the case is asked to contact the Murphysboro Police Department at 618-684-2121.
Mayor Will Stephens said the arrests show the need for people to get to know their neighbors. He did not know Blaney, but said he knew of Deutsch from his work with a computer company that worked with the radio station at which Stephens works.
He noted that the men are innocent until they are proven guilty of the crimes.