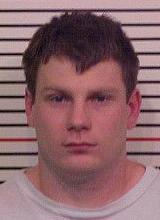 Murphysboro Police Department is seeking a suspect wanted on charges of residential burglary and violation of sex offender registration. 
According to a news release from the department, police are looking for Scott Anthony Evans, who they say is believed to be in the Murphysboro area and is aware he is wanted by police.
Evans is described as a 34-year-old white male, is 5 feet 8 inches tall and weighs 135 pounds. He has brown hear and blue eyes. His last known address was 501 N. Stephen Drive in Murphysboro.
Anyone with information about Evans' whereabouts is asked to call Murphysboro Police Department at 618-684-2121.