MURPHYSBORO — A Carbondale woman who pleaded guilty to first-degree murder in November for her involvement in the death of Robin Stief will have to wait a bit longer to find out her sentence.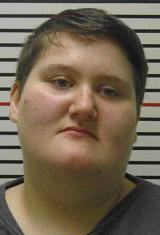 In Jackson County Circuit Court Thursday morning, Lauren Stinde, 24, stood in front of Judge Ralph Bloodworth in an orange coat and a black-and-white-striped jumpsuit to learn her sentencing hearing will be delayed until the conclusion of two other cases, both part of the same death investigation.
Assistant State's Attorney Casey Bloodworth said in open court that there have been "roadblocks" in the other cases, causing them to be drawn out. He wouldn't comment after court on the nature of those road blocks or why the case would have to wait until the other cases are complete.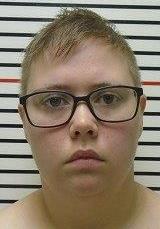 Anderson's hearing will be a case management conference set after she fired her court-appointed defense attorney Thomas Mansfield in December. In that December hearing, it was expected that Anderson would plead guilty, but instead, Mansfield entered a motion to withdraw himself from the case after Anderson filed a letter with the Illinois Attorney Registration and Disciplinary Committing calling his competency into question.
Anderson's new attorney, Joseph Cervantez, will give the court a status update on his knowledge of the case.
As for Dennis, his Friday hearing could rule on his fitness to be able to stand trial. He and Anderson pleaded not guilty during their arraignment hearings.
On Oct. 28, 2016, Stinde was arrested for her involvement in the concealment of the victim's remains. She later confessed to detectives about her role in the murder and the concealment of the body.
Stinde was indicted on the first-degree murder charges in November 2016. She later pleaded guilty to the charges in the same month. The indictment charges that on Aug. 29, 2016, Stinde, acting in concert with another, killed Stief by hitting her on the head with a hammer, strangling and suffocating her, according to a news release from Jackson County State's Attorney Michael Carr.
The sentence for a murder conviction in Illinois is 20 to 60 years.