These days, the emails and phone calls keep flooding in. Some days, I feel like I belong in a three-ring circus because it's a true juggling act to keep up with the growing demand of eclipse inquires. And, the eclipse conversations don't stop at the office.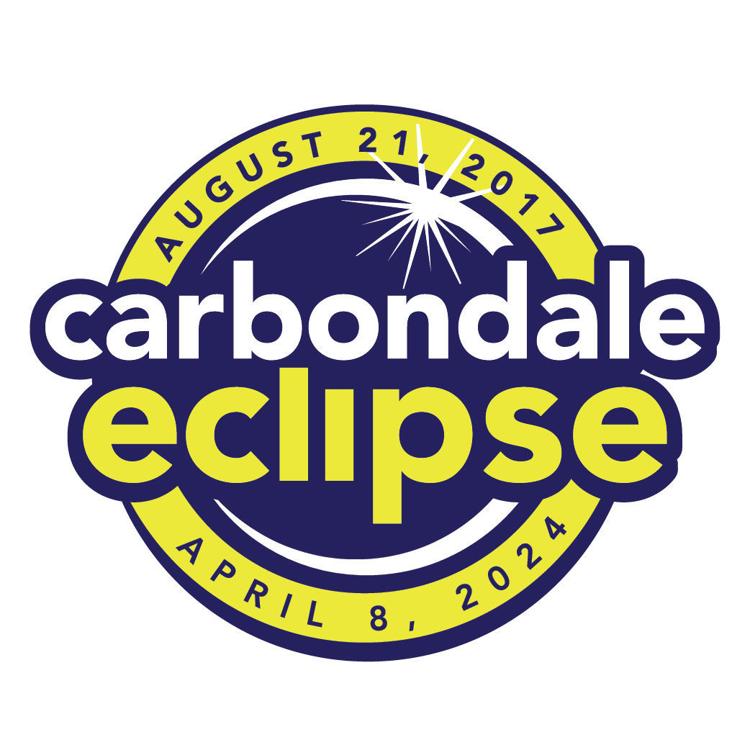 It doesn't matter if you're at the gas station or the mall (even in another city or state), everywhere you go, people are talking about the eclipse. And, with only eight days to go, things are only going to pick up from here.
By this time, you should probably know there will be a total solar eclipse in Carbondale on Monday, August 21. This shouldn't come as a surprise. We have been talking about this big event for more than a year now.
But, what if you're still looking for the perfect place to view the solar eclipse?
Well, you're in luck! There are still a handful of locations where you can experience this once-in-a-lifetime moment besides your backyard. But, you'll have to act fast. This includes Southern Illinois University (advance purchase), Attucks Park, Turley Park, Parrish Park, Super Splash Park, Evergreen Park, Tatum Heights Park, Brehm Preparatory School (advance purchase), Castle Park and Hickory Ridge Golf Course.
Aside from the actual eclipse itself, what else do we have going on in town?
With many of the area hotels requiring two- and three-night minimum stays, the city wanted to provide activities and events throughout the weekend to give eclipse-goers a real taste of Carbondale.
Eclipse festivities will kick off on Friday, Aug. 18, at Friendship Plaza, at the intersection of Illinois Avenue and Mill Street, with the ribbon cutting of the downtown streetscape project. Yes, the project will be finished just in time for the eclipse! After the ribbon cutting at 4:30 p.m., we want to show our businesses along "The Strip" some love with an official cash mob.
Over the last several months, these businesses have demonstrated patience throughout the different phases of the project. It wasn't always easy, but everyone worked together to make this project happen. So, bring your cash and support our local businesses.
Then, on Saturday, Aug. 19, the Eclipse Marketplace opens at 11 a.m. in the parking lot of First-Mid Illinois Bank & Trust. There will be vendors, food, beverages and live performances by the Spiritual Travelers, the Swamp Tigers, Jason Ringerberg, the Ivas John Band, DJ Nodsc, the Phonics, the Jenny Johnson Band and Cat Daddy'O throughout the weekend.
Just up the street, the Town Square Pavilion will be home to the Family Fun Zone. From inflatables and crafts to games and food, there's something for kids of all ages to enjoy. The Family Fun Zone will be open Aug. 19-20 from 11 a.m. to 7 p.m. and on Monday, Aug. 21 from 10 a.m. to 6 p.m.
Don't forget to stop by Washington Street from 5 to 11 p.m. on Saturday and Sunday for Shadow Fest. Expect to hear '80s hits from Kiss, AC/DC, Journey, Prince and more. The music continues on Monday, Aug. 21 with the Homegrown Stage featuring local music from 11 a.m. to 4:30 p.m.
For a complete schedule of eclipse events, visit our website www.carbondaleeclipse.com.
And, I don't want to forget our friends at Southern Illinois University. Let me tell you, they have some awesome events planned on campus. From their Crossroads Festival and Eclipse Comic Con to their Astronomy and Technology Expo and Eclipse Day at Saluki Stadium, there's a lot to do at SIU. For more information about SIU eclipse events, visit eclipse.siu.edu.
No matter if you're from Carbondale or visit us from out of state, we hope you will enjoy your eclipse experience. Now that all of the planning is done, let's have some fun!