CARBONDALE — After Gov. Bruce Rauner's State of the State address in Springfield Wednesday, local legislators sounded off about their thoughts on the speech.
State Rep. Terri Bryant, R-Murphysboro, said she was glad to hear the governor's optimistic tone.
"The governor rightly pointed out that Illinois is the home of past presidents of the United States, innovators, inventors, builders, artists, athletes, and brave service men and women," she said in a statement. "It is clear that we must once again tap into the great potential of the people of Illinois to change the direction of the state."
She said the governor offered strong arguments for why the state needs to enact policies to grow the economy.
"We need to unleash the potential of the private sector in our state," she said. "We simply must grow more good paying jobs in Illinois or our state will continue to lag behind our neighbors."
Bryant said the political culture must also change in Springfield, and agreed with Rauner that there must be term limits for legislators and fair legislative maps. 
"I agree with both of these concepts and believe that real political reform can be the first step to signal to job creators that we are serious in Illinois about providing incentives to locate here and that we are working to stamp out the corrupt politics of the past," she said.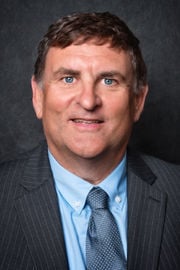 State Rep. Dave Severin, R-Marion, also said the state should follow the governor's upbeat and positive tone.
"That is what we need to be about in the state of Illinois is being upbeat and being realistic and it's time to get the job and today is the day we can start doing that," he said. "The opportunity is here, what are going to do with it."
He said he's working on legislation to help bring people back into the state, while increasing the income of those living here.
"The bottom line is we don't need more taxes, we need more taxpayers," he said. "The opportunities are there and there is light at the end of the tunnel, we just have to make sure we go toward that light."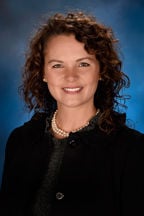 State Rep. Natalie Phelps Finnie, D-Elizabethtown, said she's hopeful Rauner will follow through on a balanced budget, but also skeptical because she has seen the devastation that the lack of a budget has caused in Southern Illinois.
"I'm willing to work with anybody, but I am not about political grandstanding and nonsense," she said. "I don't have time for it."
She added that it is "ridiculous the state is in the situation it is and it is time for hard work and real compromises from everybody."
State Sen. Dale Fowler, R-Harrisburg, said there's no question the state is facing many challenges and the people of this state deserve better.
"Illinois's problems are especially frustrating as Illinois has so much to offer," he said. "I see the potential and possibilities firsthand in my district with businesses that want to grow and develop, students who hope to pursue their degrees in their home state and hardworking community members who want to continue to call Illinois home."
Fowler said the state has the potential to thrive, but reforms and structural changes are needed to make the state competitive.
"We have to pave the way to allow Illinois to move forward and that starts with working together," he said.
State Sen. Paul Schimpf, R-Waterloo, said he was encouraged to hear Rauner lay out a positive vision for the state.
"He did a great job reminding us we possess the talent and resources to overcome our challenges if we work together in a bipartisan fashion," Schimpf said.
He said there is still more work to be done in Springfield to jumpstart the state's economy and get on track to creating jobs and reforming policy.
"The governor correctly noted that last year's tax increase did not solve the root problem facing Illinois. Simply put, job creators don't want to come to our state," Schimpf said. "In order to achieve long-term economic stability, we need the economic growth that comes from businesses choosing to hire people who live in our state."