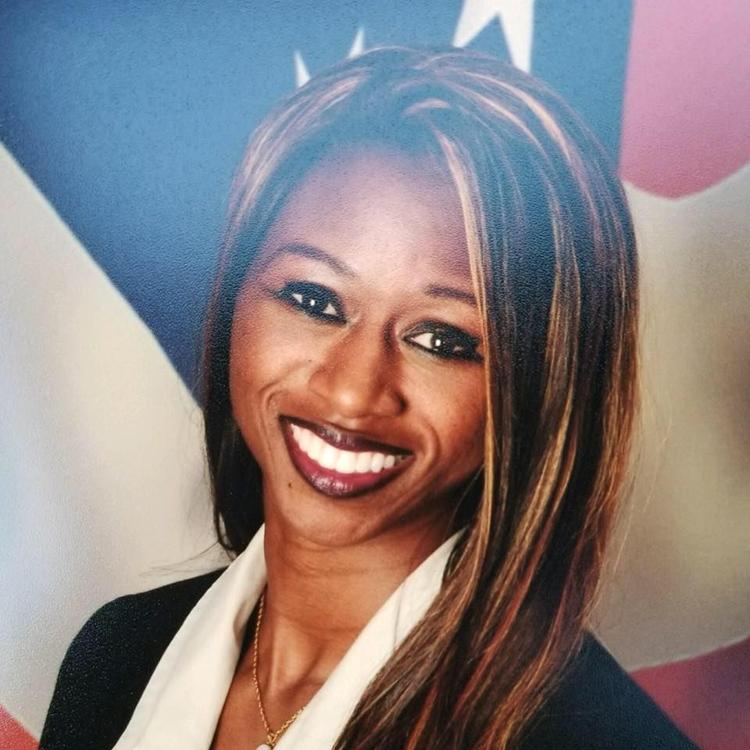 MURPHYSBORO — A real estate broker and third-term Jackson County Board member hopes to take State Rep. Terri Bryant's seat in Springfield this November.
Murphysboro resident Tamiko "T.C." Mueller, who describes herself as a "conservative Democrat," will face off against Marsha Griffin in the Democratic primary for the 115th District on March 20.
Mueller counts job creation among her top priorities, and said she believes high property taxes have driven people out of Illinois.
"We have a lot of eateries (in Southern Illinois), and that's fine and dandy, however, I am concerned about people having good jobs so that they can actually support their families and not have to work several jobs, meaning two to three jobs, to make ends meet," she said.
Asked what she would do to help create jobs and spur growth in the district, Mueller said: "The first thing I would like to do, I've already actually started doing this, is getting small groups of people, get the smart people together that are already in the industry, so talking with people that are in economic development." She added that she is part of the Jackson County Growth Alliance.
She said she wants companies to "get rooted" in Southern Illinois rather than simply taking tax incentives from the state and then moving somewhere else.
Mueller plans to push for more trade skills to be taught in high schools and junior high schools and said she believes that not everyone should have to go to college.
"Back in the day we used to have automotive shops and carpentry, welding, so those trade skills allowed individuals and students to actually have a skill set before they graduated from high school. So by doing that it gives them an opportunity to have options," Mueller said.
She said she'd also like to work with unions to increase apprenticeship programs for students graduating from high school.
"Southern Illinois is a union community. My husband actually is part of a union, and I know that a lot of other people are running pro-union, and that's perfectly fine, but I am actually for the working class," Mueller said.
She added that she wants to bring industry to the area, "union or not union, if they are paying a good wage."
Mueller, whose father-in-law was a coal miner, called coal mining "the backbone of Southern Illinois," but said she also believes the region needs to "move forward into the 21st century."
"I am not opposed to coal mining, but I am also not opposed to basically using natural resources, solar, solar paneling, those kind of things for clean, efficient energy," Mueller said, adding that she would like to pursue retraining programs for former coal miners.
Mueller currently holds the rank of lieutenant colonel with the U.S. Army Reserve, and she served on two tours of duty in the Middle East after joining the Army right after she graduated from O'Fallon Township High School. She said her time in the military has taught her how to serve.
"I am a servant to the people, I am a servant to my country. … It plays a large role in what I'm doing today," she said.
She said she believes in the Second Amendment, but does not believe everyone should be able to own assault rifles.
"I'm in the military, so obviously I have a weapon, I use a weapon in protection of our great country and our nation, but we need to be responsible for who has weapons and weapon controlling — children, mentally ill individuals — there needs to be reform," Mueller said.
Griffin, a Jonesboro Elementary School teacher, lost to Bryant in 2016. Bryant is being challenged in the Republican primary by optometrist Paul Jacobs.
District 115 includes parts of Jefferson, Washington, Perry, Jackson and Union Counties.