After 13 years of planning, construction delays and funding scares, the new Pinckneyville Community Hospital will open its doors to patients Monday.
The $26 million facility sits at 5383 Illinois 154 on the east side of Pinckneyville. It will replace the current hospital that's located less than two miles away at 101 N. Walnut St.
Construction on the project began in 2013, but talks began in 2003, when the hospital board realized it would be cheaper to build a new hospital than repair the 50-year-old facility. Most of the funding came from a federal grant.
"Moving a hospital operation is not like moving an average business that can just shut down operations, move and restart operations in a day or so," said Randall Dauby, the hospital's CEO. "This is the day that we have all been waiting for."
With 17 private bedrooms, the hospital's layout provides access to primary care, clinics and outpatient services from the front lobby. The new hospital also includes a larger emergency department with several ER exam rooms and comes with a trauma room and helipad, which is an upgrade as the current hospital had nowhere for helicopters to land.
"This is a modern, rural hospital," said Tom Hudgins, who has been overseeing the project. "This is a huge leap, and it will be a comfortable space."
As of 7 a.m. Monday, all patients who need laboratory, imaging or emergency services should report to the new facility. The Emergency Department at 101 N. Walnut will remain open until noon for any potential walk-in patients during the transition.
Patients currently admitted at the 101 N. Walnut location will be transferred throughout the morning, and hopefully arrive by lunchtime.
As part of opening-day festivities, the community is invited to watch a test landing of an Air-Evac Lifeteam crew on the new helipad east of the hospital at 12:30 p.m. on Monday. At 1:30 p.m., employees will release balloons to mark the official opening of the hospital.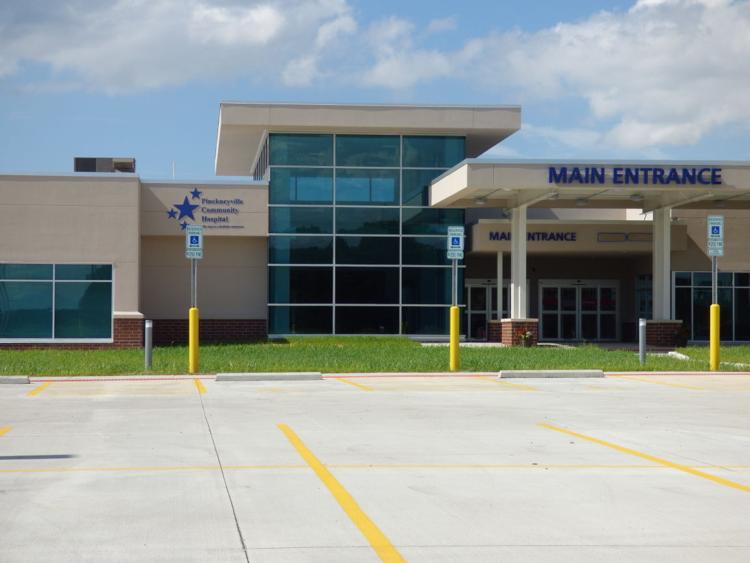 "I can wholeheartedly say that we are ready to move forward and continue to lead the way to a healthier tomorrow in Pinckneyville and the surrounding communities," Dauby said.
Officials also noted that all testing and Family Medical Center patients along with visitors should take Illinois 154, and enter through the main entrance at the front of the Hospital.
Walk-in emergency patients should enter the Emergency Department doors located just to the right of the main entrance at the front of the hospital. Ambulances will enter via an entrance on the east side of the facility.