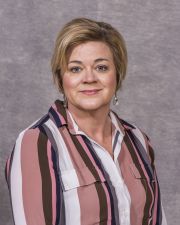 CARBONDALE — Southern Illinois University Board of Trustees Chair Amy Sholar is disputing recent reports of a leadership crisis within the system.
"I was dismayed and disappointed that some would not even entertain the idea of giving Edwardsville a chance at some of those dollars, especially after Carbondale has relied so heavily on the other campuses to keep its financial ship afloat," Sholar writes.
She argues that she brought the discussion on funding allocation before the board "in the spirit of transparency," and that the matter is not evidence of infighting.
"We have great leadership in and across the SIU System, so to me it is disingenuous to argue that our System's leadership is ineffective because one campus is struggling, especially when two of the three campuses are flourishing," she writes.
Gilbert was critical of SIU System President Randy Dunn's decision to remain neutral on the recently introduced legislation to separate SIU Carbondale and SIU Edwardsville. (Sholar also said she would take no official stance on the issue.)
Sholar writes that system officials could not take a position on the matter because they have not yet received any direction from the board. The next regularly scheduled board meeting is July 12; Sholar writes that no one has called on her to convene a special meeting to discuss the issue publicly.
"To me, it seems logical that with such an important issue, it would go without saying that the President and System-level employees would not act without Board approval," Sholar writes.