EDWARDSVILLE — The Southern Illinois University Board of Trustees on Thursday approved a 2 percent tuition increase for the Carbondale campus after a lengthy public-comment period in which faculty members and constituency group heads debated the merits of the proposed SIUC restructuring plan.
The board voted unanimously to raise tuition to an annual rate of $9,637.50 for undergraduates and $11,268 for graduates, based on 15 credit hours per semester, for the 2018-19 school year.
Tuition increases only affect incoming students, as previous classes are locked in at their first-year rates by law.
"We decided that given the envelope of money we had to support the graduate students, that we wanted to make it as affordable as possible for graduate students to come, and we made a decision at this point in time that the revenue it would generate wouldn't be worth the impact it may have on allowance of graduate students to attend," SIUC Chancellor Carlo Montemagno said during a news conference after the board meeting.
The board also voted to consolidate student fees, previously an assortment of several different charges, into one general fee of $117 per credit hour.
"Right now when a student gets a bursar bill, there's a whole bunch of different fees listed on it, and the decision was made to put them all together and have one fee item which they would see," Montemagno said.
The streamlined system is bad news for some students — the previous grouping of fees was capped at 12 credit hours, and the new general fee is uncapped.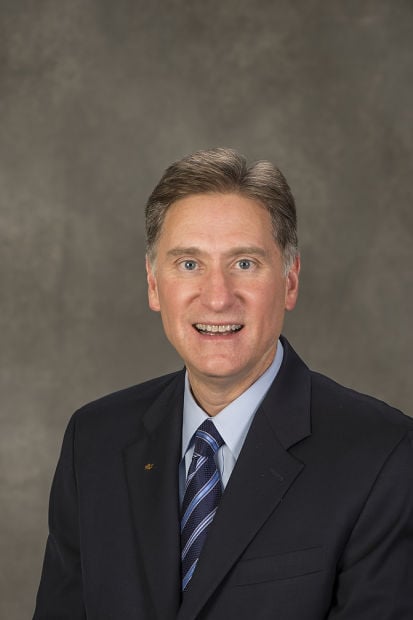 SIU System President Randy Dunn said streamlined fees are gaining popularity at universities.
"SIU Carbondale, Edwardsville are not the only schools looking at this type of thing. It's getting much more common around the country," Dunn said.
Comments on restructuring
The public-comment period of Thursday's full meeting featured a heated back-and-forth between opponents and supporters of Montemagno's proposed restructuring plan, which would eliminate the university's 42 departments and reorganize programs by newly established schools and colleges.
Seven spoke in favor of the restructuring, 10 spoke against and two spoke about issues not related to the plan.
Faculty Senate President Kathleen Chwalisz said the chancellor's proposed schools will make better homes for programs than departments.
"We simply have too many departments to support as independent academic units at this time. We don't have the money, faculty lines and staff positions to support departments in the way they need to be supported to thrive," Chwalisz said.
CARBONDALE — An ethics inquiry into the hiring of Southern Illinois University Carbondale Chancellor Carlo Montemagno's daughter and son-in-la…
"The simple truth is that many students, faculty and staff have lost trust in Dr. Montemagno. I do not know what future Dr. Montemagno will have at SIUC, but I do know that the time for blind trust in this leader, or any single leader, must be over. No savior can remake SIUC for us," Johnson said.
The Civil Service Council presented a resolution to the board, passed by a 10-3 vote, approving of the reorganization. (Other constituency groups, including the Faculty Senate, Graduate and Professional Student Council and Undergraduate Student Government, have adopted resolutions opposing the unilateral elimination of departments.)
Rod Sievers, chair of the Administrative Professional Staff Council, said the group is in support of "what appears to be a long-overdue effort to turn the tide at SIUC."
"Take a drive around Carbondale. Businesses that thrived for years are now closed. You'll see a lot of for-sale signs in residential neighborhoods — it seems like half the town is for sale. … The chancellor has met with various constituency groups, including AP staff, and he's asked the entire campus community for input, and he's indicated that his plan will not lead to job losses. He has repeatedly stressed shared governance and has demonstrated his sincerity with action. There's no reason to believe he's trying to play hide-the-ball with this stuff," Sievers said.
CARBONDALE — Southern Illinois University Carbondale's impending academic reorganization became the focal point of the SIU Board of Trustees m…
Lauran Schafer, a representative of the Graduate Assistants Union, said Montemagno has created a "culture of intimidation" on campus.
"While I understand that you may all enjoy a cordial, comfortable and respectful demeanor from the chancellor, I think it is important that you know that it is not the man that we all experience when you are not present," Schafer said to the trustees.
Johnathan Flowers, president of the Graduate and Professional Student Council, said the GPSC had on Tuesday passed a 23-1 vote of no confidence in Montemagno.
Flowers said that by taking the vote, the GPSC was making clear that it had "no confidence in the abilities of the chancellor to successfully execute the duties of the office of the chancellor." He added that GPSC has not been a part of the chancellor's meetings with constituency groups.
"To be clear, in the face of threats to our faculty, our departments and our institution, the Graduate and Professional Student Council will not yield, not to this chancellor, not to this board, not now and not ever," Flowers said.
'I am not rude'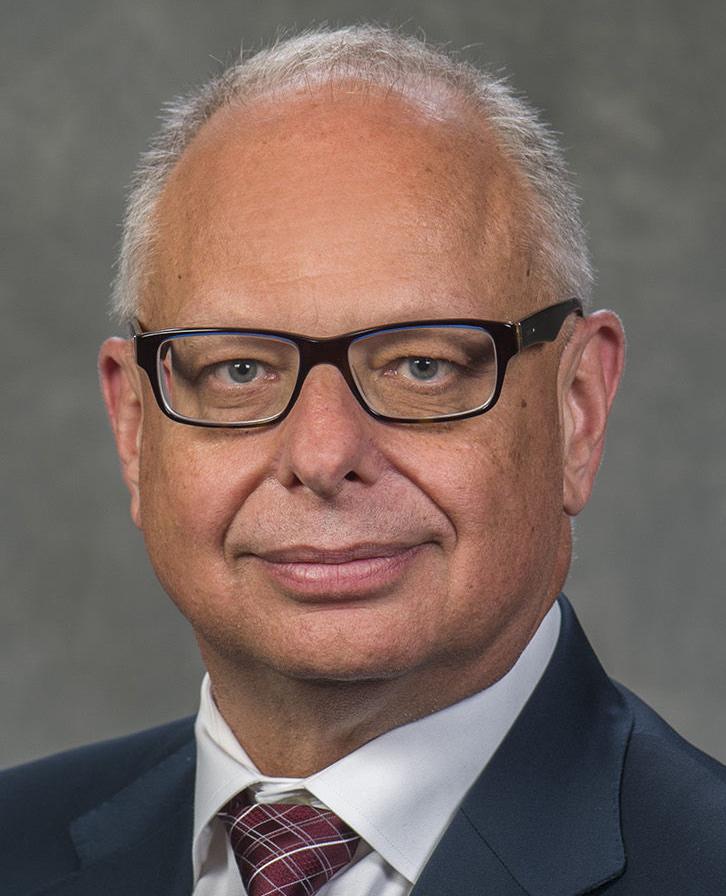 Speaking with reporters after the meeting, Montemagno said the reorganization plan is "progressing very well."
"People are engaged, people are working hard on it, there are still things that are being fine-tuned and changed … I'm talking to the faculty, we're making changes, as they identify places to improve I improve it, where they see that there's better places for synergy, I move programs or we create new schools. So this has been a very collaborative and deliberative process," he said.
Asked to respond to the GAU representative's comments about his having created a "culture of intimidation," Montemagno called the remarks "inconsistent."
"I treat our faculty with respect; I treat everybody with respect. I am not rude, I'm not abrasive, and those statements, I think, are not reflective of the actual truth of the matter," Montemagno said.
Regarding the GPSC's vote of no confidence, Montemagno said: "I don't have any real response. I'm disappointed that they would take that position, and I look forward to continuing to work with them."
Sholar appointed board chair
In other business, the board appointed Trustee Amy Sholar as chair. Trustee Randal Thomas, who has served as chair since May 2013, submitted her nomination.
Upon accepting the chair position, Sholar thanked Thomas for his service.
"He has served our system diligently and faithfully through some difficult times," Sholar said.
The next SIU Board of Trustees meeting will be held April 12 at the Carbondale campus.
A previous version of this story stated that the board of trustees approved a 6 percent increase for residence hall housing, a 3 percent increase for on-campus apartments and a 1.8 percent increase for the dining hall meal plan. Those changes were implemented for the university system's Fiscal Year 2018; housing and meal plans will not increase next year. 
The original version also erroneously reported that new tuition rates would be capped at 15 credit hours per semester. This is inaccurate. The annual costs are based on 15 credit hours. The Southern regrets the errors.