MURPHYSBORO — Gloria Campos remembers helping out her local community when there was a total eclipse there.
She's expecting that same kind of enthusiasm here in Murphysboro in another two years, when the city becomes one of a handful of Southern Illinois locations where the 2017 eclipse will be witnessed.
Campos and fellow Murphysboro City Council members, with varying bit of information about the 2017 event, discussed at their city council meeting this past Monday what that would look like.
The big day is Aug. 21, 2017 — 629 days from Monday and the first day of classes for that new school year, according to the SIU website. 
CARBONDALE — On Aug. 21, 2017, if all goes as planned, 90 minutes of work will open up years…
"It's going to be a big deal," Murphysboro Mayor Will Stephens said, in urging council members to plan to take advantage of prospective visitors.
An eclipse occurs when the moon moves between the sun and the earth, appearing to "cover" the sun. Incidentally, this area is scheduled to experience another total eclipse in 2024.
Planning for the 2017 event continues today, when the co-chairs of Southern Illinois University's 2017 Eclipse Committee plan to meet with staff from Chicago's Adler Planetarium and SIU-Edwardsville to discuss their interests in activities for the eclipse. The committee is also at work on public viewings in large spaces at SIU, like its athletic facilities and spaces around them, according to Robert Baer, a co-chair of the committee.
This will be the first total eclipse in the United States since 1979 — when it was only visible in a few states in the northwest — and the first eclipse to cross the United States, from coast to coast, since 1918, according to the American Astronomical Society.
The eclipse will be visible to people in a swath stretching west from Oregon, all the way east to South Carolina, including Southern Illinois. The eclipse will reach greatest duration a few miles south of Carbondale — here it is expected to be three hours long, with the total eclipse lasting about two minutes and 40 seconds, according to Scott Ishman, one of the committee co-chairs. 
Baer said he and Stephens has been discussing the possibilities. He said hundreds of thousands of people, even a million, could converge in this area.
"I told him what we were planning and some of the opportunities that Murphysboro had," Baer said.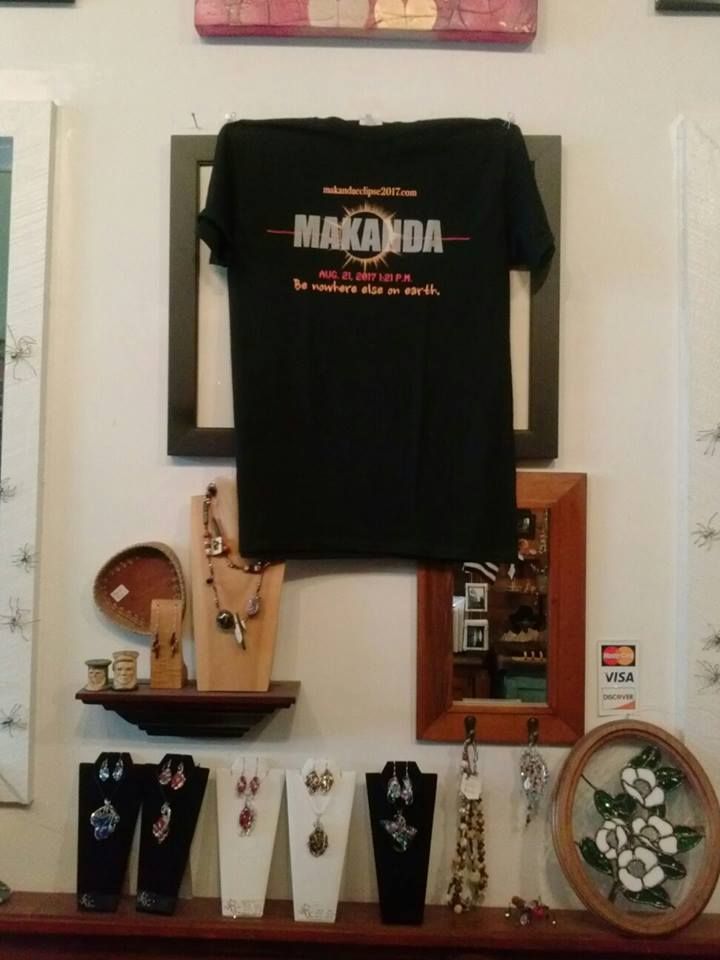 Not just Murphysboro, but Marion, Makanda and Carbondale — the Southern Illinois cities in that 70-mile wide stretch that will experience the total eclipse.
"All these towns are in the eclipse path, and they've got an opportunity to host an event that could draw a lot of people that would do a lot to their tourism," Baer said, "and we're not just talking that one hour or that evening, this could be a weeklong thing for people …"
Baer said staff from NASA are making plans to do a webcast of the eclipse from SIU; that webcast, he said, is expected to draw one billion people from across the world.
The 2017 Eclipse Committee is made up of SIU staff and representatives from the Astronomical Association of Southern Illinois, local government, business community representatives, tourism organization representatives and law enforcement; committee members have been meeting to plan festivities surrounding the day of the eclipse.
The co-chairs want to know of other municipalities and groups planning for the 2017 big day. Those interested can share their information with SIU can email eclipse@siu.edu or contact co-chairs Scott Ishman and Bob Baer at 618-453-2121.