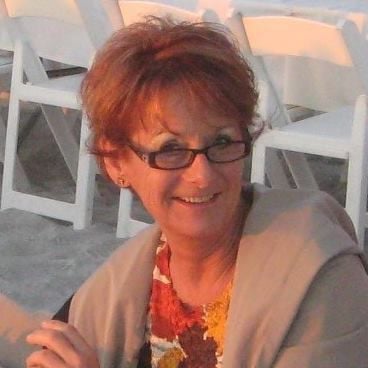 There are only three weeks left until the first Girls World Expo: Southern Illinois! This exciting event is on the schedule of national one-day conferences diversely crafted for young women ages 11-18. The Southern Illinois expo is specifically designed to connect girls with their unique communities, guide them to discover their potential, find their best path to personal/professional success, meet new people, try new things, and have fun!
If you want to provide the girls in your life a true growth experience, don't miss this dynamic, free event being held at John A Logan College from from noon to 4 p.m. Sunday, 29 April.
The Southern has partnered with Girls World Expo to unite the regional business community and provide exciting offerings for the attendees to experience.
The main stage will be exploding with high-energy performances, inspiring music, celebrity guests, and fashions for all.
Giveaways and contests with prizes will be announced throughout the afternoon.
Age-specific vendors will provide exposure to products that can enhance young women's lives.
A "Giving Back" area will be rich with opportunities for attendees to learn how to volunteer and help their communities.
The STEM corner promises a 3-D printer, green screen, robotics, and more.
Student artists from the region will have their award-winning works on display.
Healthy living, sports competitions and fitness workshops will be abundant in several locations.
We are proud to offer the "Questions you Don't Want to ask your Parents" session, which promises to be a unique, safe opportunity for the girls to consult with professionals/experts/peers about situations that are important in their lives.
A "Pamper Me" room will be available for learning how to look their best.
Financial professionals will be teaching skills to build a business plan and manage money.
Local staffing companies will conduct mock interviews and enrich participants' job application toolboxes.
Illinois universities, community colleges, and nontraditional career information will be featured.
This is not all! More activities/sessions are being added daily. Our regional Advisory Board — girls from the Southern Illinois area, including Chester, Zeigler, Carterville, Anna and Carbondale — are learning how to facilitate a diverse, multi-faceted event. Watch this space next Sunday to meet the team.
There is also still time to nominate a Girl of Merit. These award-winners will be honored at the Expo. Girls World Expo is inviting recommendations for young women 11 to 18 years old who have proven themselves exceptional members of the community through their actions, activities, leadership and positive influence on others. Any member of their circle — including peers, teachers, parents, counselors, mentors, local leaders and others — may submit nominations at girlsworldexpo.com/nominate through April 12.
Girls World Expos have a strong reputation as safe places where everyone can tell their own stories and reach out to others in a fun, energized atmosphere with music, dance, science, art and a marketplace.