The days are getting longer, and occasionally warmer.
In a few weeks crappie will be spawning. Anglers, even novice anglers, will be getting the urge to wet a line.
Getting outfitted can be a daunting task for a beginner. Walking down the aisles of a specialty store or a well-stocked department store can make your head spin. There are dozens of shapes and sizes of jig heads. Jig bodies come in colors Crayola never imagined.
JACOB — Retirement has taught Kevin Rathjen an important lesson — he's an artist.
Stick to the basics is a good rule of thumb.
"Obviously the favorite (jig) for most people is like the sixteenth-ounce," said Greg Campbell, owner of Crappie Xtreme guide service. "It's one of the favorite weights for people. That's just a good average jig size. A lot of it depends on how deep you're wanting to fish. You want to constantly have contact with your bait in the water."
Campbell prefers to fish vertically. The sixteenth-ounce jig sinks to the desired depth quickly, and under normal weather conditions is heavy enough to keep the light tight.
"With casting you're going to change your weight, you can't use a real small jig," Campbell said. "A sixteenth-ounce would be your preference on a casting. Most of the times with casting, you're casting up to the bank. You don't something that is going to fall real fast.
"A sixteenth-ounce jig is the place to start. It's just a good-all around size. If the wind is blowing a little bit, you're in better contact (with an eighth-ounce). It's kind of your preference."
In terms of shape, Campbell said his tackle boxes are filled with the standard round head.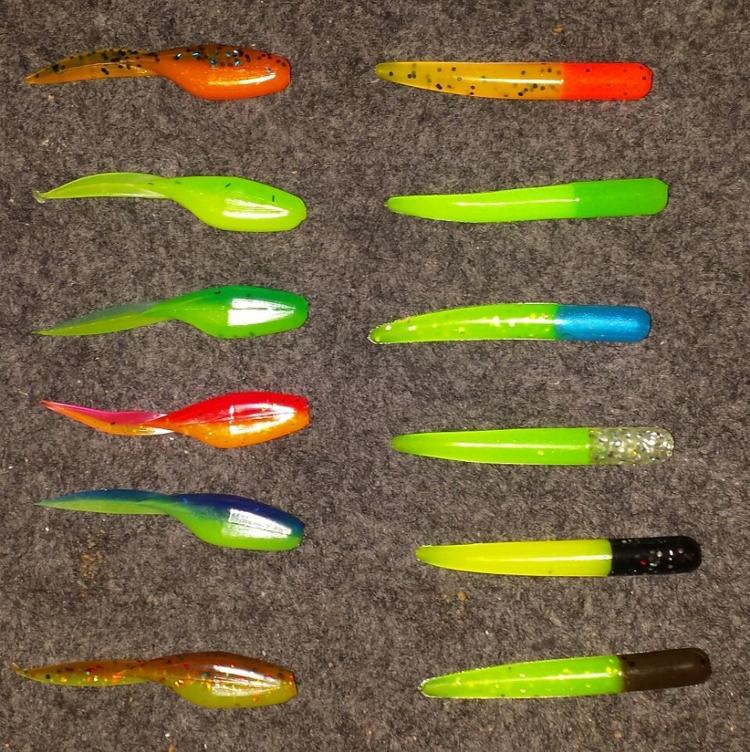 As far as color, he again stresses the basics.
"I tell people all the time, you don't need 500 different colors," he said. "If you're a tournament fisherman, you want every little thing that might give you that big chance over everyone else. Go to the bait shops and ask, 'Hey, what's a good color for this lake.' Don't be afraid to ask your local bait shop. Pick up two or three different colors, you don't need to pick up the whole rainbow spectrum."
Generally speaking, Campbell prefers black and chartreuse, blue and chartreuse or orange and chartreuse.
Anglers may want to use brighter colors if fishing clear water.
"You can adapt, especially if you fish a certain lake," Campbell said. "If you know you're just going to Crab Orchard or Rend, you're going to start finding different baits, you need to pay attention to conditions. Pay attention to what everybody else is using. That will be your biggest thing."
An off the cuff dinner remark by a plain-spoken friend created a chain reaction of thought t…
Many beginning anglers don't think about it, but the right line is vital.
"If you're fishing the average lake in Southern Illinois, really 6-8 pound test is all a guy needs," Campbell said. "I use six-pound test pretty much all year around. If you're fishing somewhere where you have a lot of brush, you want to go to a little heavier pound test because you'll have the line rubbing on the brush. I am going to start fishing with braid this year.
"Six-pound is just a good all-around test line. The line is limp, it's easy to work with. It still gives you enough strength. A big crappie you are going to be looking at around two pounds. The lighter line you use the more sensitivity you're going to have. With line it's just a personal preference thing."