Fishing is a family affair for the Richardsons and McKinneys.
Dailus Richardson and Trevor McKinney of Benton earned fishing scholarships to McKendree University as the result of their success in the IHSA bass fishing competition and the BassMaster's junior program.
They have passed the torch, or more accurately, the fishing rod, to the younger generation.
Richardson's sister, 13-year-old Laindree, and McKinney's 12-year-old cousin, Trey, both earned spots in the Bass Nation finals at Tennessee's Carroll County Reservoir June 20-21.
Richardson, a student at Benton Middle School, advanced to the national tournament by placing second in a Bass Nation qualifier at the Lake of Egypt. That qualified her for the state tournament at Clinton Lake, where she also finished second.
She is the first female from Illinois to advance to the national tournament.
McKinney, who will be a seventh grader at Goreville Junior High, won at local qualifier at Lake of Egypt, then claimed the junior division title at Clinton Lake. The duo will fish together in the national event under the guidance of Rick Cheatham, who serves as McKinney's coach.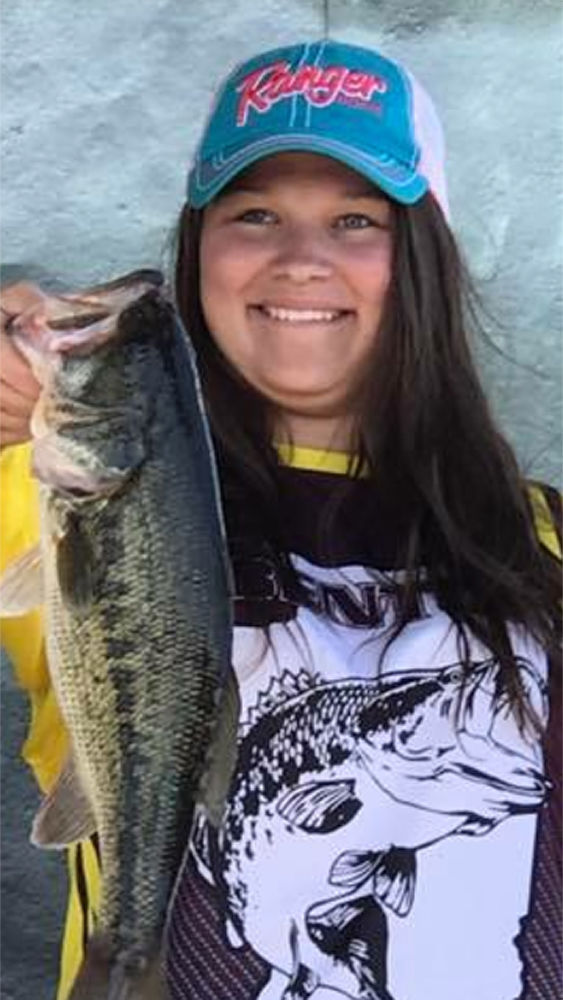 Both youngsters were inspired by their older relatives.
"He's (Dailus) played probably a bigger part than I have as far as motivating her, her wanting to fish more," said Jeremy Richardson, Laindree's father. "I just came in and made it happen. She's really looked up to Dailus as her inspiration. She actually said that on stage last year at Springfield. That's OK with me, that's alright."
As for McKinney, his family has always competed in barrel racing and other equestrian events. After fishing with his cousin, McKinney got hooked.
"Trevor started taking him bass fishing and he really enjoyed it< Cheatham said. "No one in the immediate family, outside his cousin, knows that much about fishing. We have a common friend. They put me in touch with him.
"Actually, I was shocked at the level of ability he had when I started coaching him at 11. He could cast and set the hook as well as a lot of adults I've fished with. His parents decided if that's something he really likes doing and if it gives him the opportunity for a scholarship it will be worth the time and effort."
In the meantime, Laindree has been fishing with her father since she was eight.
"She has really developed her patience this year, more so than last year," Richardson said. "She's got to the point this year where she won't eat in the boat and won't sit down unless we are moving to another spot. She doesn't sit down and eat a sandwich. That's when I know they are serious."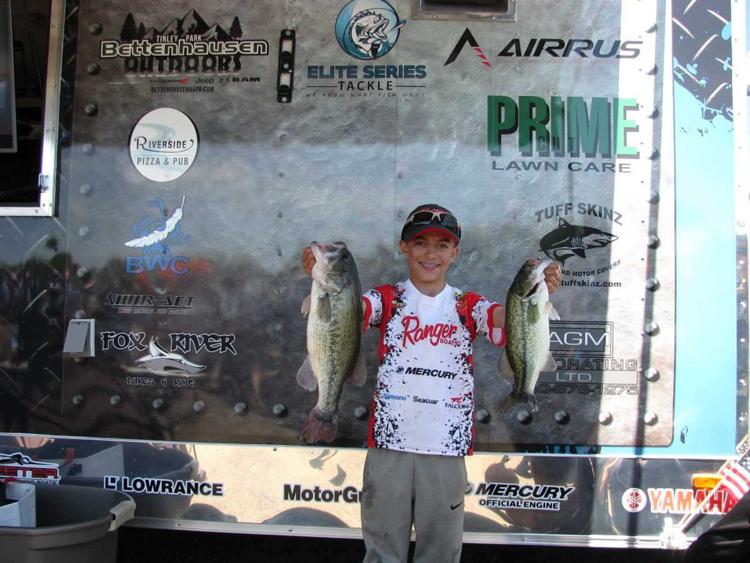 Richardson's strength is soft-plastic baits. McKinney likes to throw a jig.
"He's a lot like me, his favorite bait is probably a jig," Cheatham said. "He knows there are so many different ways to fish a jig under different conditions. A lot of times you can catch more fish doing something else. On the average it's going to produce a better quality fish."