There are no official records, but it is believed the Bill Harkins/Don Sanders Four-Man Tournament, commonly called the Four-Man, is the oldest bass tournament in Illinois. 
There is no doubt that the two-day event, which will be held at Crab Orchard Lake Saturday and Sunday, was first held in 1967. The tournament was sponsored by the Southern Illinois Bassbusters, believed to be one of the oldest bass clubs in the country.
"The first tournaments, you'd go out there with a little 5-horse or 3-horse motor," said Fred Washburn of Carterville. "Everybody started at once. It's a wonder there weren't 10 people killed every tournament."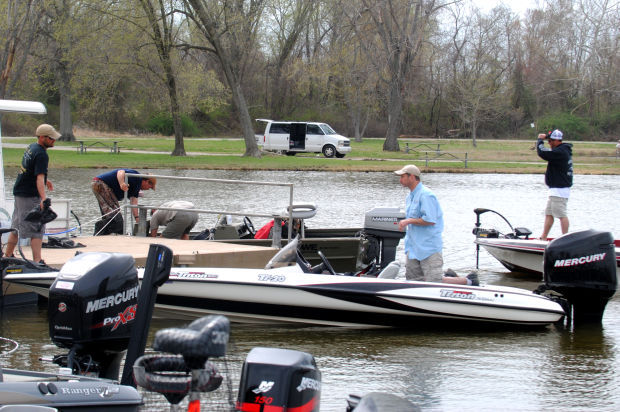 Washburn plans to fish the event this weekend, making him the only angler to fish each event. The original Four-Man launched Washburn's tournament career. He's won tournaments in seven states and cashed in 334 events.
That first Four-Man seems quaint by today's standards.
"The abilities of the fishermen have gotten a lot better," Washburn said. "There used to be secret holes. If you had a bait that was working, you didn't tell anybody.
"We had shore lunch the first tournament. You don't do that anymore. We had a fire going and everything. At the time it seemed appropriate."
There was no such thing as catch and release. Fish were put on stringers. Washburn said the fish were given to churches and nursing homes.
Another major difference — you didn't fish with a teammate. There were no lie detector tests, so anglers fished with competitors to make sure everything was on the up-and-up.
"You would draw a team at the pre-tournament meeting," said Mike Tompkins, a member of the Southern Illinois Bassbusters and current tournament director. "They would pair teams up. Each team furnished a boat and you'd fish with your competitor. Some people didn't want to show other people their spots. It was a whole another mindset about fishing."
"You had to get along with the guy," Washburn said. "If you didn't get along with him … I'm sure there were some raised hackles involved with that."
The format changed in the mid-'70s.
The tournament was named after Bill Harkins, a founding member of the Southern Illinois Bassbusters, who passed away in the early 1970s. Don Sanders of Herrin ran the tournament for more than 30 years. His name was added to the tournament title after he died in 2012.
At one point, the Four-Man would fill up completely. There is a 200-boat tournament limit on Crab Orchard.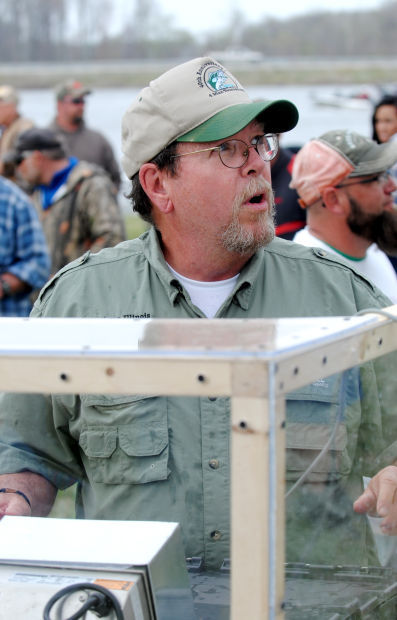 "Before the days of the circuits that are going around, gosh it would sell out," Tompkins said. "We would print our applications up in mid-January. It wouldn't take any more than a week and a half to fill it up. We had guys join the bass club just to get in."
The tournament draws less attention these days, but the four-man format is unique. The tournament is also a fundraiser for the Williamson County Shrine Club.
"The leaderboard can swing so much in one day," Tompkins said. "The first day sure doesn't determine the results. A lot of times they say you can't win it in the first day, you can only lose it. But, I'll tell you what, the first year after Don passed away, a team from our club came from about 30th place to second place on Sunday, so anything can happen."
Weigh-in is at 3 p.m. Saturday and Sunday at the site of the Prairie Creek Recreation Area.