MARION — Crab Orchard National Wildlife Refuge is undergoing something of a face-lift this summer by subtraction and addition.
Substantial tracts of autumn olive, an exotic invasive species, are being removed. At the same time, other areas of the refuge are being transformed by the planting of native grasses.
Much of the autumn olive eradication is being done along Wildlife Drive, the primary roadway through the refuge. Autumn olive, a native of China, Japan and Korea, thrives on woodland edges.
"I'm pretty excited about driving around and being able to see into the woods," said Crab Orchard manager Rick Speer. "It's something we're hoping to continue. We are addressing it in other wildlife areas. We're trying to move forward in enhancing our habitats and doing it where people can enjoy viewing wildlife a little more.
"What's a better place to do than the Wildlife Drive, where people can see we're trying to make a difference. We're trying to pursue control of this exotic invasive and bring back a more native composition of the woodlands."
Autumn olive was brought to the Midwest in the 1930s and planted for wildlife habitat, erosion control and to fix nitrogen in the soil. Unfortunately, it is prolific and grows rapidly. The invasive is being removed by machinery and being controlled by prescribed burns and mowing.
"It will choke out other species," Speer said. "It's really hard on the native prairie grasses, they can take over native prairie. They grow very quickly and they can shade out native grasses, and it makes it more challenging for native species to get a good start."
In addition, autumn olive makes it difficult for edge species, particularly songbirds, to thrive.
"Autumn olive berries, birds will eat them," said Casey Bryan, a bio-technician at the refuge. "There is research out there that does infer the berries can cause some digestive issues, so they aren't preferred. Birds will eat them, but birds are also insectivores when they are young and having any kind of non-native, it doesn't have the associated insects."
The eradication program will be ongoing.
"You don't just cut it back and walk away from it," Speer said. "We'll have to keep addressing it, some of it right along the edge of the road, we'll be able to continue mowing it. Hopefully, eventually some grass and wild flowers will come up. The first step is to get it down to give us the opportunity to address it more easily.
"If you don't keep at it through mowing or prescribed fire, in just a few years they'd sprout back up. It is an incredible challenge for us to keep ahead of us. Some places we have to decide, these are the places that are important. One of the places that was important to me was the Wildlife Drive."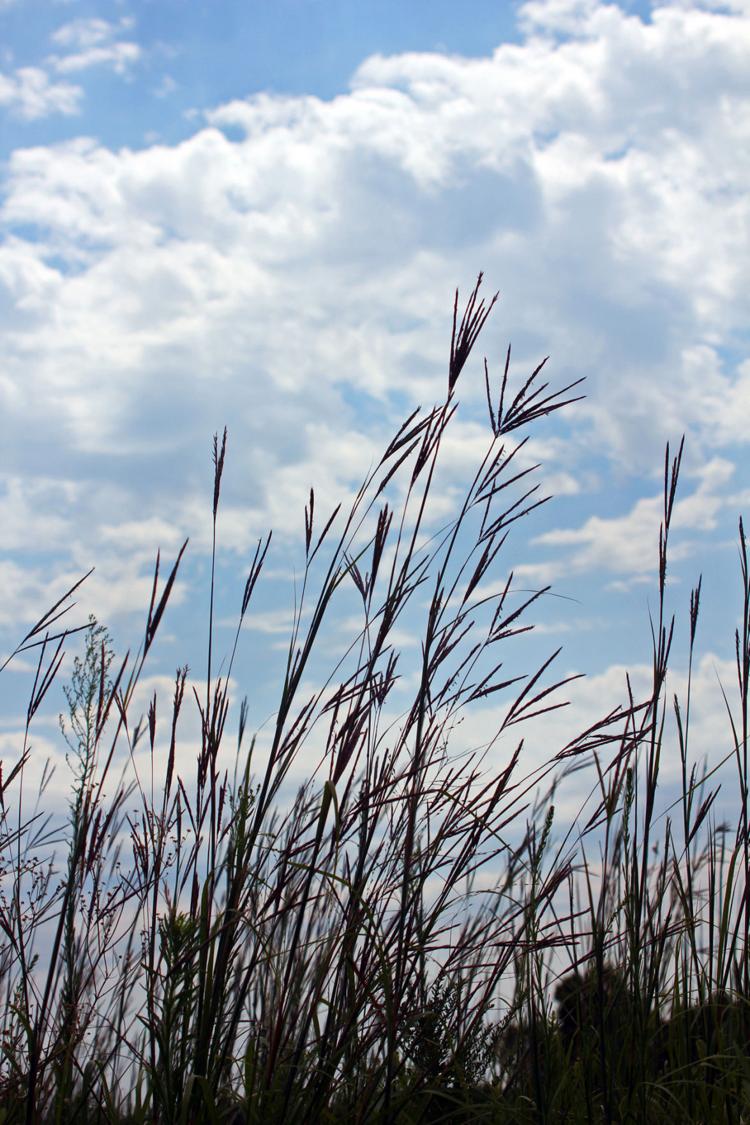 At the same time, other areas of the refuge are being planted in native grasses. Some areas, particularly surrounding the observation deck at the southern edge of Wolf Creek Causeway, are significant.
"That is a nice area," Speer said. "There is a mixture of all grasses there. I was standing there on that observation platform a couple weeks ago and here three different bobwhites whistling from one spot. I feel we're doing good things when we can here bobwhites whistling in the grassland.
"We're hoping what we're doing out there will make it a better experience for our visitors.