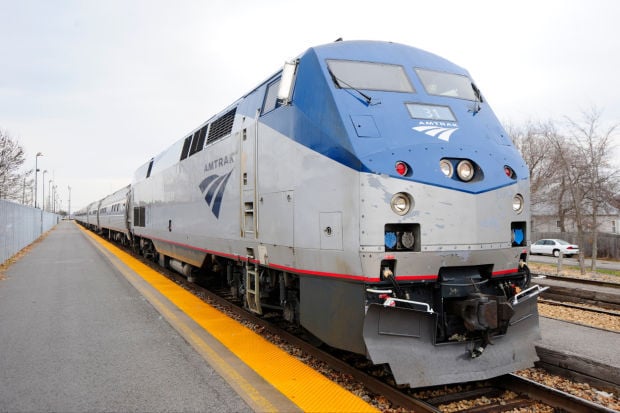 When Steve Goodman wrote "City of New Orleans" and released it in on his 1971 album, passenger trains seemed destined to become extinct. The song describes the trip from Chicago to New Orleans on an Illinois Central train, saying "This train has got the disappearing railroad blues."
President Richard Nixon had signed the Rail Passenger Services Act into law on Oct. 30, 1970, to address declining ridership on the nation's railroads. Twenty railroads, including Illinois Central, opted to turn their passenger services over to Amtrak, the new company created by the act. Amtrak began rail service on May 1, 1971.
Many times over the years, Amtrak has struggled. As cars became a way of life and air travel grew in popularity, fewer people rode on the passenger trains. Many train stations in Southern Illinois stopped offering services and closed. But, Amtrak and its passenger train have survived.
Today, Amtrak offers service between Carbondale and Chicago on the Illini and Saluki trains, as well as serving as a stop for that old route Goodman wrote about, the City of New Orleans.
Ridership numbers from fiscal year 2013 showed that 340,741 passengers traveled that Carbondale-Chicago corridor, up 4.8 percent from the previous year. Ticket revenue was more than $9.5 million for 2013, up 3.3 percent from 2012.
In 2013, the City of New Orleans carried 256,816 passengers, up 1.4 percent from 2012. Total ridership in 2013 was 31,559,945, up 1 percent from the previous year.