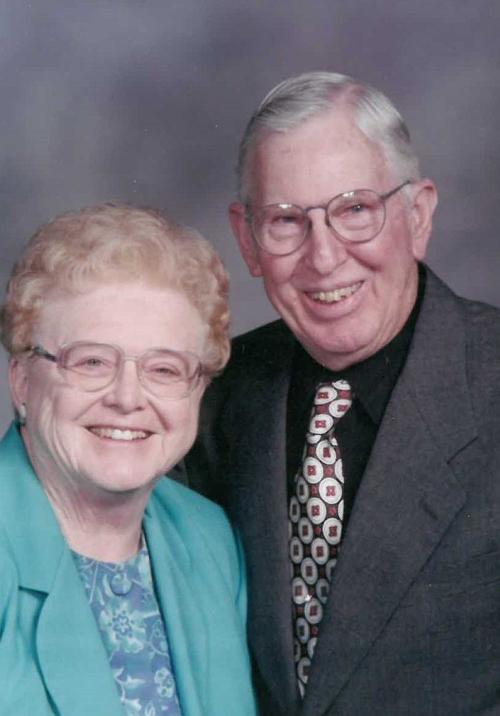 Mr. and Mrs. Lowell Heller of Murphysboro will celebrate their 75th wedding anniversary at an open house from 2 to 5 p.m. Saturday, March 2, in the United Methodist Church at 1500 Pine St., in Murphysboro.
Lowell Q. and Ada E. Logan were married Feb. 24, 1944, in Middle Grove.
The couple has four children, Jim and Sherry Heller of De Soto, Ed and Joyce Heller of Murphysboro, Kathy and Jim McBirde of Scottsdale, Arizona, and Julie and Dennis Offman of Mount Vernon. They also have nine grandchildren and eight great-grandchildren. 
Be the first to know
Get local news delivered to your inbox!