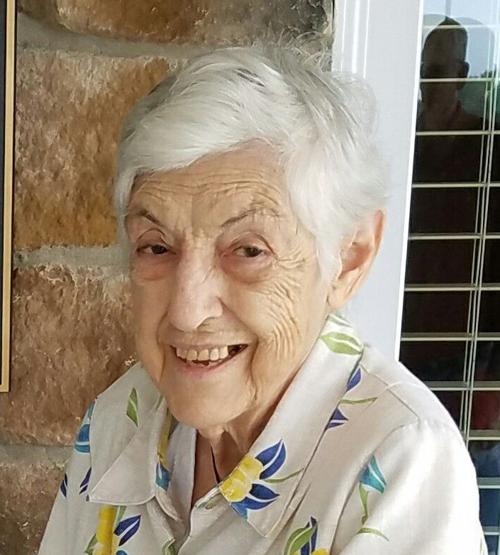 Margaret Campbell will be celebrating her 100th birthday at a reception from noon to 3 p.m. Saturday, Oct. 20, 2018, in the Anchor of Marion (Memory Care) at 1501 Sandbar Drive. Family and friends are welcome to gather to celebrate this milestone. Refreshments will be served and she requests no gifts.
Margaret was born Nov. 4, 1918, in Calumet, Michigan, to Anthony and Madeline (Margherio) Nigra.
She married William T. Campbell on Feb. 16, 1946, in Herrin. He passed away in 1990.
Margaret last worked at Zwick's in Herrin as a seamstress. 
She has been a member of Our Lady of Mount Carmel Church in Herrin since she was 5 years old, the year her family moved from Michigan to Herrin.
Margaret has two surviving daughters, Cindy (David) Minor of Herrin, and Toni (Michael) Andesilich of Venice, Florida. Another daughter, Judy (Terry) Jones, passed away in 2017. Margaret also has three granddaughters, Caitlin Minor of Chicago, Kristen Minor of St. Louis, and Terra Anne (Larry) Trueman of Madison, Wisconsin.    
Be the first to know
Get local news delivered to your inbox!