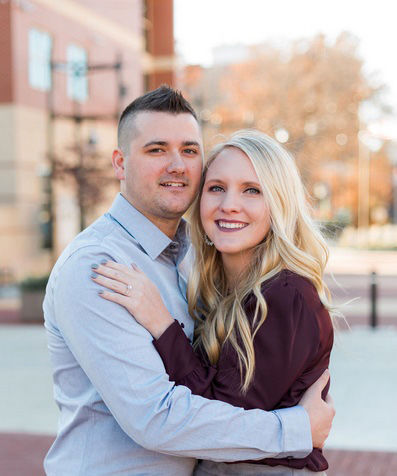 The parents of Jessica Steen and Zachary Deweese are pleased to announce the engagement of their children.
The bride-elect is the daughter of Andrea Steen and Roger Steen of Carterville, Illinois.
The prospective groom is the son of Carol Francois of Vermont, Illinois, and Michael Deweese of Fort Myers, Florida.
Miss Steen is a 2008 graduate of Carterville High School and a 2012 graduate of Southern Illinois University in Carbondale with a bachelor's of science in radiological sciences. She is an ultrasound technologist at HSHS St. John's Hospital in Springfield.
Mr. Deweese is a 2008 graduate of Cypress Lake High School in Fort Myers, Florida. He is a warehouse trainer at DOT Foods in Mount Sterling.
The wedding is planned for the afternoon of Saturday, Oct. 17, 2020, at the Northfield Inn in Springfield, Illinois. Family and friends are invited to attend. 
Be the first to know
Get local news delivered to your inbox!