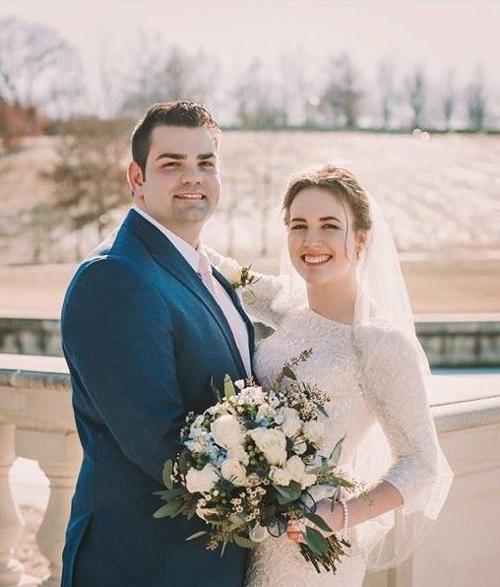 Jonathan and Susan Russell of Harrisburg, are pleased to announce the marriage of their daughter, Julia Margaret "Maggie" to Clay Thomas Roe.
Clay is the son of Jeff and Lorraine Roe of Orlando, Florida.
The couple met while attending Southern Virginia University-Buena Vista.
The wedding was Jan. 6, 2018, in St. Louis, Missouri Temple of the Church of Jesus Christ of Latter-day Saints. The ring ceremony was performed by David Johnson, Stake Patriarch. Reception followed at the Big Red Barn in McLeansboro. There was also a reception in Orlando, Florida.
The maid of honor was Meredith Wolf. Bridesmaids were sisters, Madeline, Meredith and Maren Russell. The best man was Ethan Pike, and groomsmen were Harrison Stokes and Camden Roe.
Flower girl was Emma Brown and Camden Shulda was the ring bearer.
Ushers were Brayden and Dac McFarlin.  
Julia will graduate in 2018 with a major in child and family development with minors in chemistry and classic studies. Clay graduated SVU in April, 2017 with a major in psychology and is preparing for a career as a physician's assistant. He is currently an EMT.
Julia is the granddaughter of Leon and Janet Russell of Galatia. The Russell family owns and operates the ROC One Stop Convenience stores.