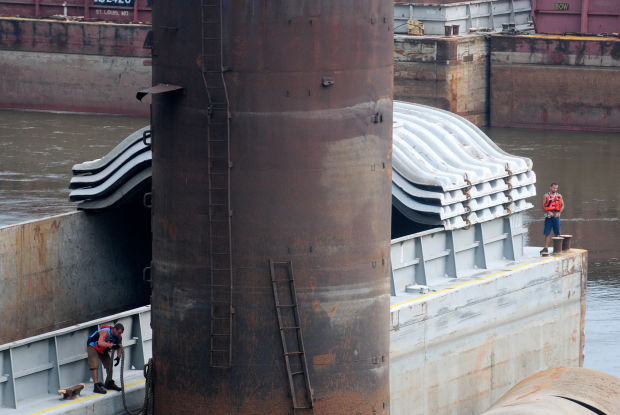 You're sitting in the gazebo on the lawn of the Rose Hotel in Elizabethtown. It's a warm spring day, and you're sipping a tall iced tea and taking stock. Your eyes are drawn to the river and to the slow-moving barges, loaded with tons of coal and jet fuel, corn and wheat, plying their way up and down the Ohio, headed north to Chicago and Minneapolis and south to the Gulf for shipment overseas.
Your thoughts are far from the financial or legislative aspects of your view. Nevertheless, there are much more than commodities loaded on those barges. There are decades of political maneuverings, authorizing improvements to shipping channels, flood protection and other waterways projects. There are efforts to improve the old lock and dam systems and the inevitable disagreements over just how much money should be spent and just how many jobs would be created: pro and con, back and forth.
Still, the barges move slowly on, inextricably tied to the economics and politics of the states that border the Ohio and the nation, while the U.S. Army Corps of Engineers just keeps adding to its multi-billion dollar backlog of waterways projects.
The rhetoric gets louder when the river level gets lower. Shipping companies scramble to find alternatives while experts cite billions in economic losses. Over the years, parts of the river have been closed because of low water, barge accidents, dredging, ice and flooding. Enter the Coast Guard that controls navigation on the river and decides when to require restrictions or to shut it down completely.
But none of that matters to you right now. You sip the last of your tea and glance up as a couple of hawks soar on the updrafts coming off the river. Another coal barge moves into view, pushed along by its ever-present tugboat. You can hear the gentle whir and see the ripples in the water spreading outward, across both sides of the river and onto the shore.