Energy
S.I. Hot Rodders Car, Truck and Motorcycle Show is Saturday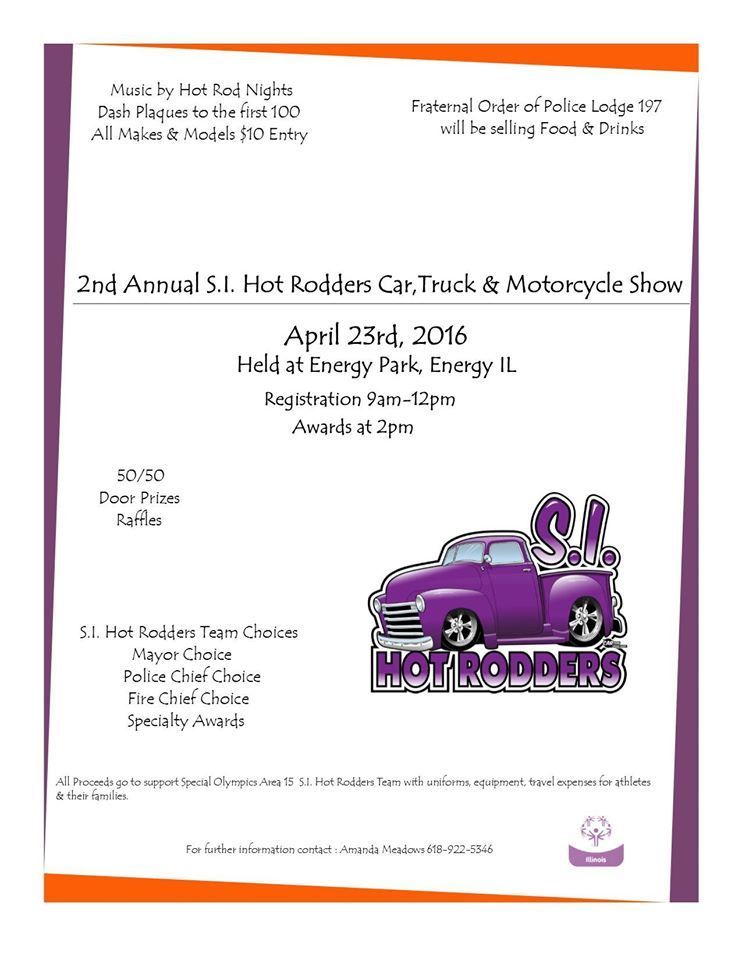 The 2nd annual S.I. Hot Rodders Car, Truck and Motorcycle show will be held on Saturday at Energy Park.
Registration begins at 9 a.m. and ends at noon. Awards will be presented at 2 p.m. and the first 100 registered will receive a dash plaque. Registration is $10 and all makes and models of cars, trucks and motorcycles are welcome.
There will be a 50/50 raffle and plenty of door prizes available. Music will be provided by Hot Rod Nights and the Fraternal Order of Police Lodge 197 will be selling food and drinks.
All proceeds will go to support the Special Olympics Area 15 S.I. Hot Rodders Team.
For more information contact Amanda Meadows at 618-922-5346.
This is a great show and supports a fantastic cause. If you have a chance to make it out to this, please do. It will be bigger and better this year.
If you have a special automotive event or show you would like to see featured on Idle Thoughts be sure to let me know at shawn.anglin@thesouthern.com.