ALTO PASS — Steve Grimmer's Alto Clay Works has the logo "A good place to make pots." Part of the process of making pots or ceramics is firing the clay creations in a kiln. There are different kinds and sizes of kilns and methods to fire the kilns. Grimmer has built a large wood-fired kiln behind and down the hill from Alto Clay Works, which is located in the old Alto Pass grade school on Main Street.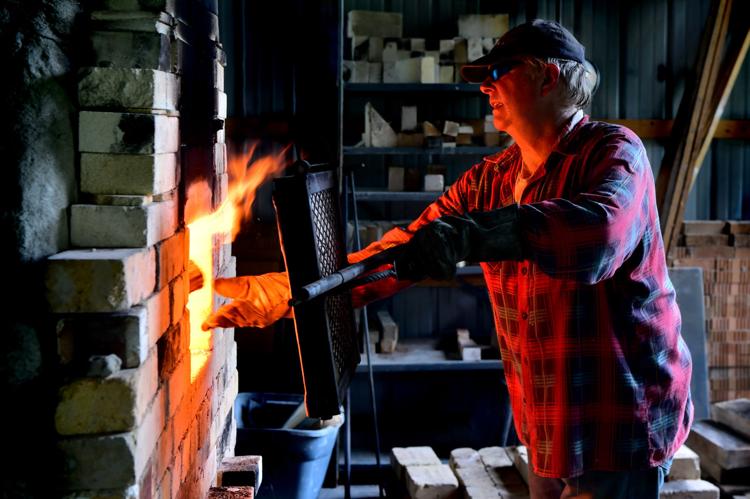 Besides his own work, Grimmer fires the works of others in his kiln. He fires up the kiln different times in the year, but not in the summer because it is too hot.
You have free articles remaining.
The kiln takes three days to load and brick up the doors, and three days to fire. During those three days, three cords of oak and poplar slab wood were burned to bring the kiln up to 2,300 degrees.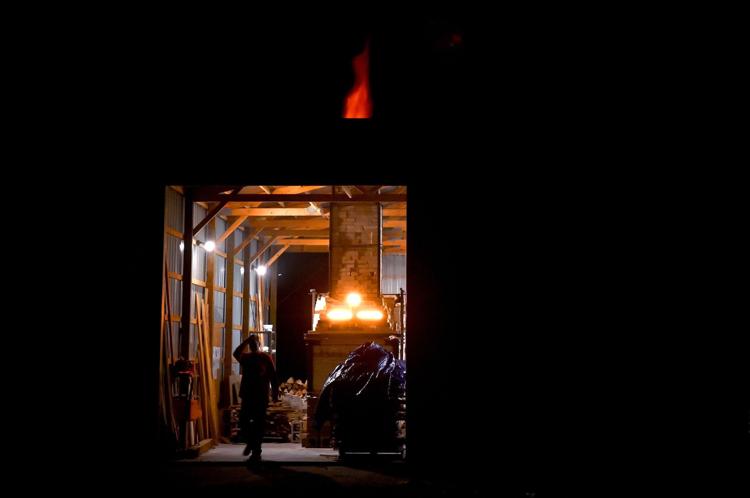 The wood for fuel comes from a local saw mill, and are the slabs that are cut off to square up the log before cutting boards. The slabs are normally waste products that are burned, so Grimmer says his firing is a carbon-neutral process. After the three days of firing, constantly manned with people taking shifts, the kiln is allowed to cool for five days. The payoff of all of this work is to see the results, as Grimmer and other local potters unload the work.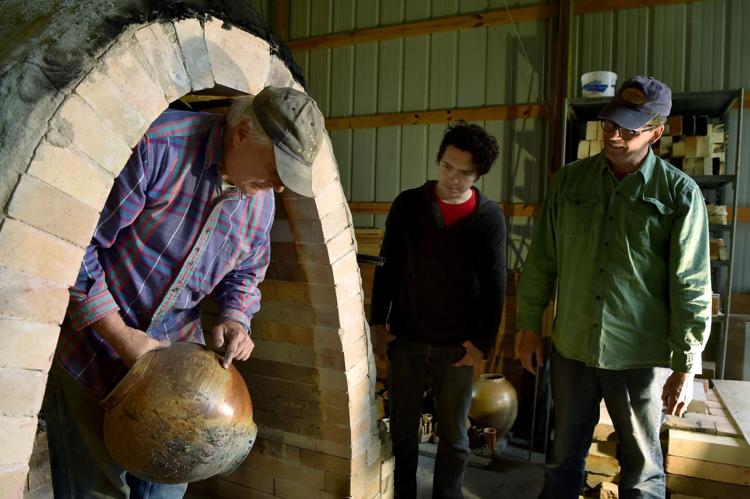 To see local pottery such as that created at Alto Clay Works, check out the Second Annual Shawnee Hills Pottery Trail Event, which will take place May 6 and 7. The event is from 10 a.m. to 5 p.m. each day and includes studio tours and demonstrations. For more information go to: http://potterstrail.wixsite.com/pottery-trail.