It can take only a matter of seconds to become buried or entangled in a grain bin. Yet despite the risk of serious injury and even death, grain farmers for years have had no better way to maintain their grain than to climb into the bin.
But two recent University of Nebraska students are working to change that, developing a robot to "do the work that no farmer should."
"The only real solution is to stay out," said Ben Johnson, an Aurora, Nebraska, native who graduated this spring with a degree in electrical engineering. "Situations happen where the farmer has to make that decision and a lot of times they say 'It's not very common, it won't happen to me.' Obviously, it sometimes does."
Johnson teamed with his dad, Aurora farmer Chad Johnson, and Zane Zents, a computer engineering major from Omaha, to create the Grain Weevil, a robot that can move and maintain grain within a grain bin.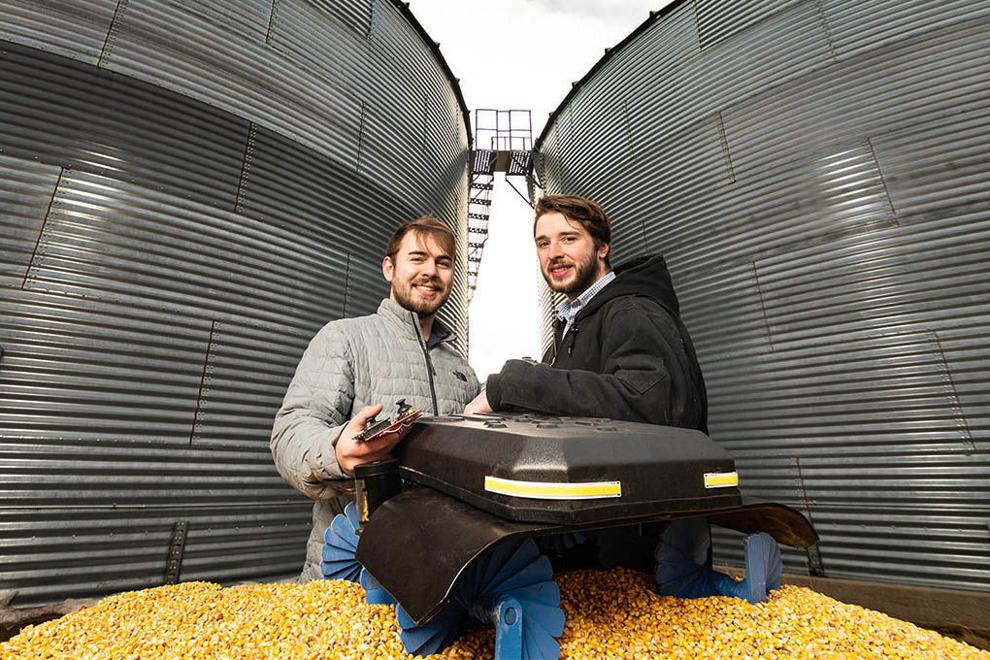 Their startup company is based in Aurora and also has an office in Omaha.
The Grain Weevil's latest prototype is a 30-pound remote-controlled robot that uses two augers and gravity for leveling grain, breaking crusts, performing inspections and feeding grain into extraction augers.
The idea for the Grain Weevil came from a family friend of Johnson's who didn't want himself or any of his children to face the danger of climbing into a grain bin ever again.
"It really started as just a fun project for a family friend and then the more we learned and the more we talked to other farmers, we realized that this could really be something special that could help a lot of people," Ben Johnson said.
Johnson has been working with robotics since high school and he brought Zents onto the team to help with the software and data collection side of things.
After talking to hundreds of farmers, Johnson and Zents found that almost every farmer they met knew someone hurt or killed in a grain bin accident.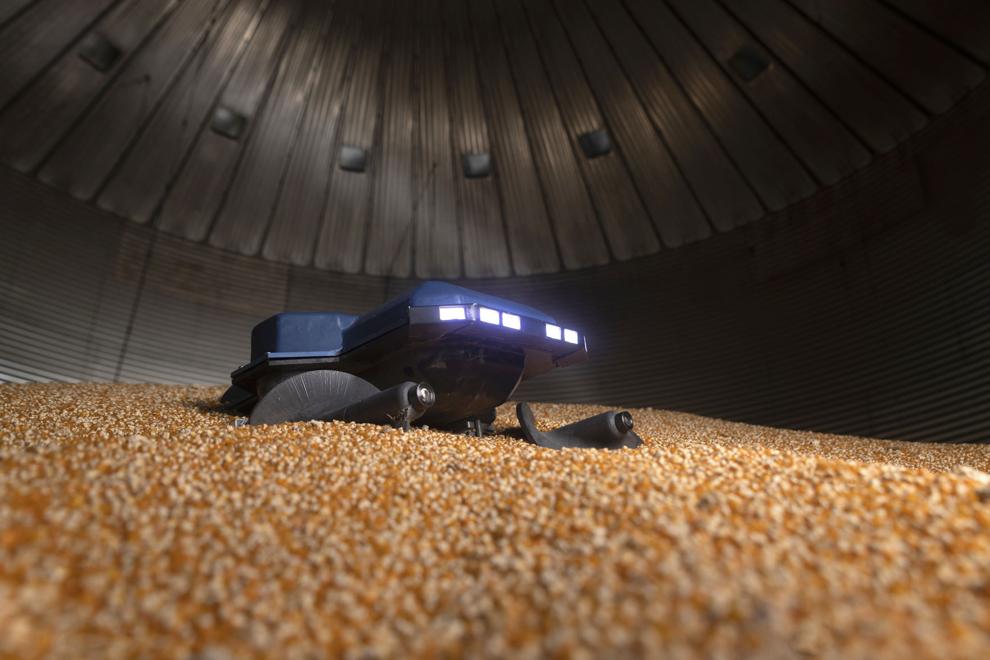 "It's been a problem for as long as there have been grain bins," Johnson said.
When inside a bin, farmers can quickly become trapped because of the unstable nature of grain inside the bin, especially the funnel shape created when grain is being extracted with an auger.
Working in grain bins can also lead to long-term health conditions such as farmer's lung disease.
There were 20 reported deaths from grain bin entrapment or entanglement nationwide in 2020, according to a Purdue University study. The most recent death from entrapment in Nebraska was a 72-year-old farmer in Nehawka in December 2020.
The Grain Weevil is being tested through on-farm trials in multiple states to see how it performs in a variety of grain types and climates.
From there, Johnson said they'll be able to get an idea of how the product will function for farmers.
"We're trying to move as fast as possible to get it out there to start saving lives and to start helping farmers manage their grain bins," Johnson said.
Besides offering an opportunity to create a product that could potentially save lives, Zents said the startup has been a great way to put his degree into practice right out of college.
"It really makes us feel like we have something on our hands here, that all that time spent in college learning and absorbing all this information has finally paid off," he said.
Johnson said he has appreciated the partnerships Grain Weevil has formed within the agricultural and startup communities in Nebraska, which have helped make the product a reality.
"It's been a lot of fun learning through that process (of) how to run a startup company," Johnson said. "It's things like that that get me really excited to be in the startup world here in Nebraska, doing innovative things from rural Nebraska."