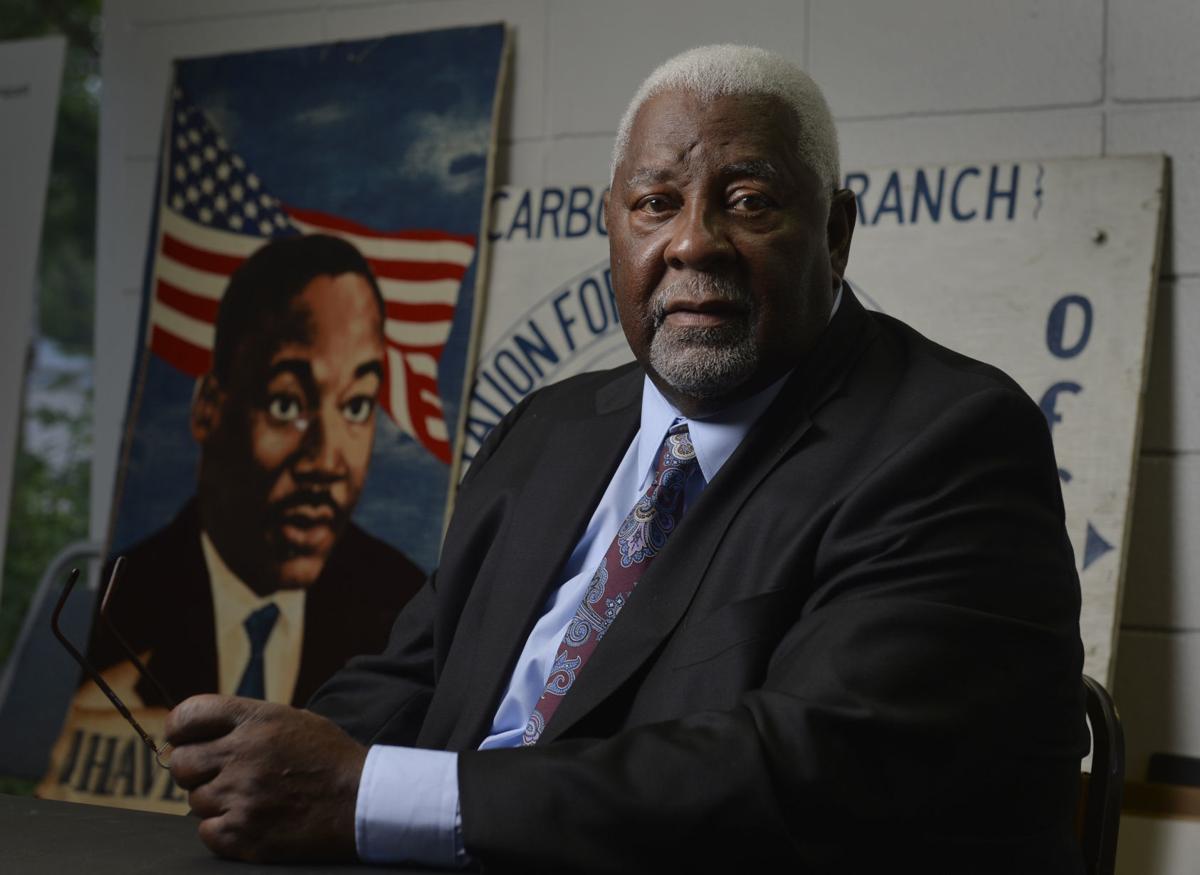 Carbondale's Melvin Holder doesn't mind if he's labeled an activist.
"I'd say, yeah, most definitely I'm an activist," the 69-year-old said. "If I see something wrong and I try to make it right, is that activism? I help white people as well as black people, is that activism? Yeah, I am one and it's regretful that other people are not taking up more activism."
Holder, who most know by the nickname Pepper, says he is just carrying on the example that he learned from his father James Holder, owner of a moving and storage company; as well as from longtime Southern Illinois University president Delyte Morris and from Rev. Lenus Turley who led Carbondale's Rock Hill Missionary Baptist Church in the 1960s.
"My father's favorite saying was, 'How can I help you?' It was just that simple. I try to approach things that same way," Holder pointed out.
He says all three men had an impact on his life, as did his mother.
"My Dad bought Mamma a brand new Cadillac in 1956 and Mom and I went to California in it," he remembered. "Now think of the courage of a black woman in 1956, driving a brand new Cadillac to California by herself with a young son in America at that time. I didn't have enough sense to be scared and she wasn't."
Born in St. Louis, Holder moved to Carbondale with his family and graduated from Carbondale's University High School. He attended Southern Illinois University's Vocational Technical Institute (now part of the College of Applied Sciences and Arts), then worked as a machinist in Decatur, then in the Chicago area eventually returning to Carbondale where he started his own construction company. Throughout his life, however, he has spent a great deal of time in Mississippi.
"I enjoyed being in Mississippi with the bulk of my families. Even with all of the negative connotations it has, Mississippi has one thing that I wish we had here. That is camaraderie and closeness; a feeling that we are all in the same mess and a willingness to help each other," he said.
A long-time radio host on WDBX-FM, Holder used to touch on the comparison in his show's introduction.
"This is Pepper Holder on WDBX, 91.1 FM, community radio for Southern Illinois" he would begin. "Too far north to be south, too far south to be north, except that I find in certain parts of this community we're worse off than Mississippi and I've been there."
Holder says to that end, he's worked to overcome divisions through his efforts with the local chapter of the NAACP and working with the formerly incarcerated to expunge their records and find develop their resumes.
"I learned in the process that with a lot of the big companies, you have to do applications online and if you don't complete it within 15 minutes, they kick it out, so I've started helping them get materials together and completing their applications," he said.
The work also has led him to participate in the national "Ban the Box" campaign, an effort to persuade employers to remove a box from applications asking applicants if they have a criminal record.
"My goal is to help create a better world. If a person can come to realize the error of his ways but society continues to put him in the same category as before, then it's the society doing the wrong. They are creating the criminal," he said.
Holder is also working to gather information and records from historically black churches in the region which will eventually be housed as part of special collections at SIU's Morris Library. Like much of what he does, he is trying to be the voice of those rarely heard.
"All you have to do is to think about who is not present — that's the need for activism, to bring others into community and conversations, both those who look and don't look like us. That's what keeps me going. I've seen so much, here, there and everywhere and I've seen participation guide us toward creating a better existence. I just want to bring that to others."