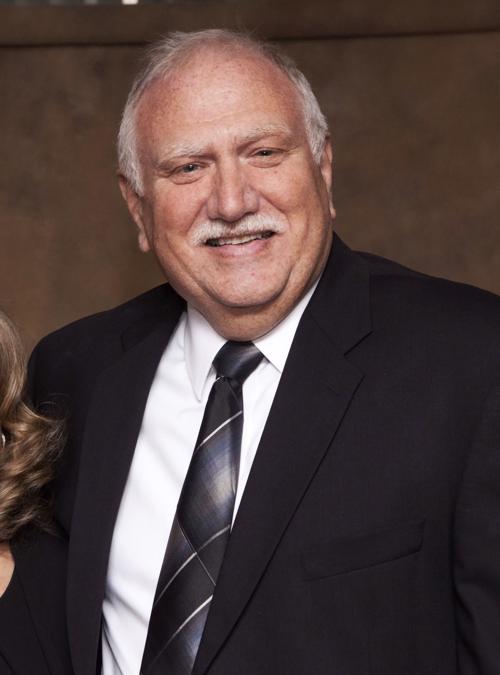 Long before Mike Monchino became a mainstay in Herrin, long before being recognized as a leading businessman, a tireless volunteer and an engaged citizen, he was a soon-to-be graduate with a bachelor's degree in management and a master's degree in finance and no clue as to what was next.
"Like anybody else, I just started interviewing with different companies and then I got a very unusual offer from a company in Alaska," he remembered from 1975. "This was before the internet and I'll never forget looking up the location on a map. It was something like A-5, and I realized that on the map, it was at the top of the page. Wow."
Still, the offer appealed to him. The prospective employer flew him to A-5, to Barrow (now called Utqiagvik), to see if he'd like the area and the job. Monchino, now 68, recalls company officials meeting him at the airport with a winter coat in case he was unprepared for the Alaskan weather.
"Here I was in my early 20s and they made me a job offer. I never thought I'd be making that amount of money with unbelievable benefits, especially compared to jobs in the lower 48. At that time, the pipeline was going strong and there was a lot of things going on. I decided to take the job."
The job was working in finance and accounting for a corporation developed through the Alaska Native Settlement Act. His company, owned by members of the Eskimo tribe, was active in land development and providing services throughout the state. He remembers being fresh out of school and involved in some serious business.
"I wasn't just dealing with dollars and cents," he said. "I was dealing with hundreds of thousands and millions of dollars and I was always scared, wondering if I actually knew what I was doing. I'm doing things and wondering if I was making the right decisions. You pretty much work supposedly as an expert even though you were right out of college. It becomes a humbling experience because you begin to learn just how dumb you are and all of the things that you don't know, things that school never taught you."
"One thing I learned is that if you ever stopped learning, if I you ever make the assumption that you know everything, you are going to have some difficult times," he said, adding that he made it a point to always be learning. Take for instance Monchino's approach when his company began efforts to build a hotel.
"I was involved in the construction of the hotel; I was paying all of the bills. So I would question, what am I paying for, what is this? I'd learn: what is this $12,000 piece of equipment for? What are we getting for this $30,000. I was always learning," he explained.
Monchino was glad he was learning all of this because he caught the attention of the company which would be managing the new hotel.
"They said they thought I would be a natural for the hotel business," he said. "They hired me, they trained me. I was made the general manager of that new hotel in Barrow. I knew nothing of the hotel business but I knew about the hotel."
Again, he learned quickly. At the helm of the hotel, and later at properties in other Alaskan cities, Monchino discovered how to get things accomplished.
"If there was anything that you needed to do, you had to figure it out how to get it done. In Alaska you can't just pick up the phone and call somebody. You also don't look at something and say, 'I'm not going to do this.' You look at it and you say, 'I'm going to get this done.' You develop a drive that regardless of what happens, you're going to solve it."
Monchino recalls an employee of the same management company describing the motivation and drive of those in Alaska.
"He says, 'I've been managing hotels for 25 years and if you can manage a hotel in Alaska, you can manage a hotel anywhere.' I'll never forget that," Monchino added.
The company must have agreed because soon, they moved Monchino along with his wife Donna (whom he met and married in Alaska) and the first of three sons to Philadelphia, then to the corporate headquarters in California. Knowing that hotel management might mean frequent relocation, and desiring a more permanent home, he began to put out feelers for other options. In 1983, an option came in the form of a call from Robert Brewer of Southern Illinois and Best Inns of America, a 35-property hotel chain.
"I remember telling my wife it was a pay cut, it's a much smaller company, it's less responsibility and that I was going to take the offer," he said.
The family moved to Herrin. In Brewer, Monchino found a mentor and someone very much like himself.
"Bob Brewer was a man of 'if we need to do it, we do it,'" Monchino, who became the No. 2 person in the organization said. "He was probably the greatest businessman I ever knew."
A few months after Brewer sold the company in 1998, Monchino discovered he wasn't ready for retirement or even semi-retirement. He decided to start a management company on his own, and Herrin-based Monchino Management was born. Soon three properties became four, five and more. Today, the company directs 11 properties in three states.
Monchino oversees the company but doesn't limit his efforts there. He currently chairs the SIH Foundation, saying the "why" is very simple: "I've always felt that if you had the ability to do it, you should help others."
Additionally, as a strong proponent of local business, Monchino has been active in the Herrin Chamber of Commerce and other economic development entities including REDCO, the Regional Economic Development Corporation. He's a member of the board of commissioners for Herrin fire and police employees and part of the Greater Egypt Regional Planning and Development Commission, as well as giving extensive volunteer hours to Herrinfesta Italiana and other community causes. He says he gets real satisfaction from these efforts.
"When people ask, 'Can you help out?' or 'Can you do this?' I look at it and if it something that I can help with, I'm in. I find that as you get older you find that you are a lot less "about you" and a lot more "about us."