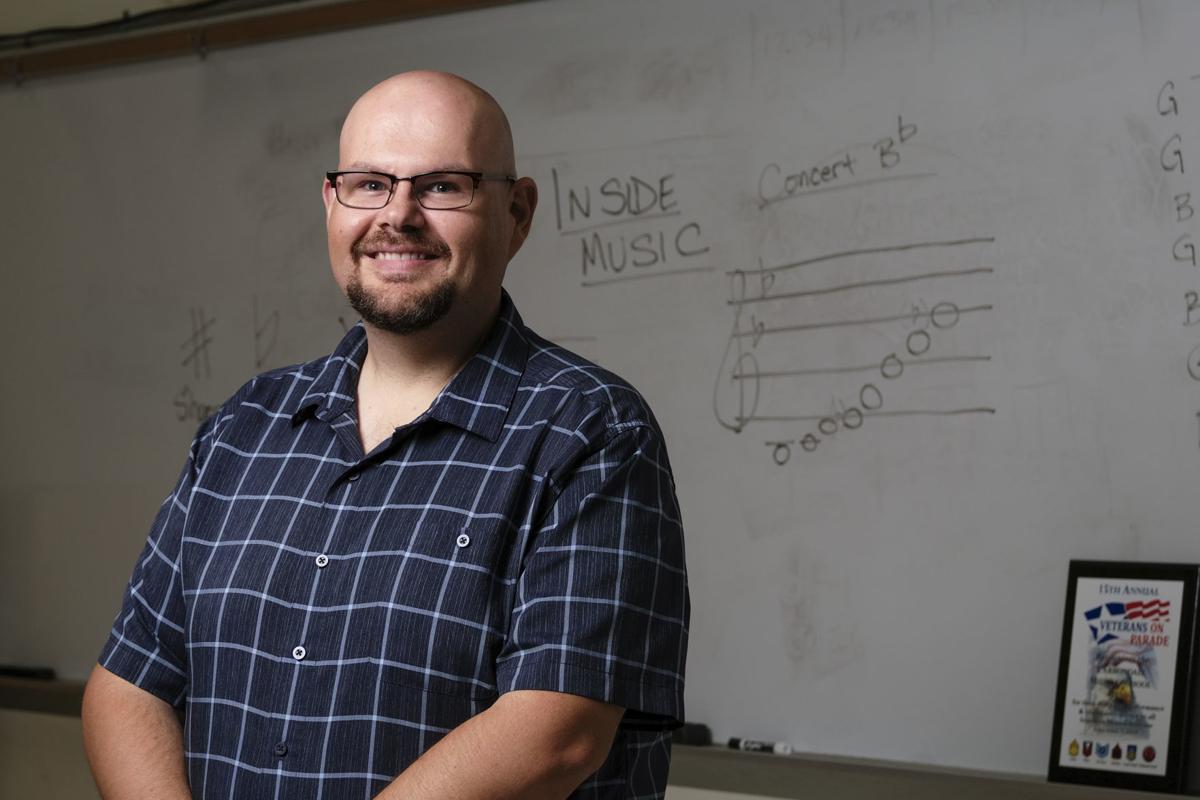 Some of Shadi Frick's earliest memories involve music. While other children carried around a favorite toy or perhaps a blanket, Frick was rarely without a portable tape recorder.
"I have loved music as long as I remember. I've always been surrounded by it. I loved it and I loved the technical aspects of it. I was always trying to record myself playing something or singing something. I've still got some of those cassettes," he says.
Frick had no choice but to be musical. Growing up in a house on South 51 in Carbondale, there was always music. His mother played and sang at church. His father had a band, often playing at what Frick calls "the animal clubs" — local chapters of the Elks, Eagles and the like. His dad had even cut a record in Nashville, one that young Shadi knew the lyrics to before he was three.
"At one point, he actually called me up on the stage to sing with him," Frick recalls. "For a lot of kids, I guess that would have been a scary experience, but not for me. I was just a ham. I loved performing for people."
He still does. Now 40, Frick continues to share his love of music with listeners and with future generations of musicians. He's a key part of several local bands including King Juba, The Phonics, Secondhand Cartunes and more. He also has been the band director at Carbondale Middle School for 15 years.
"Junior high can be a tough level for kids because there are so many different things going on in their heads and their lives," he explains. "I try to make it a fun, safe experience that kids can remember as being a class that they enjoyed. I want them to realize that they don't have to be a professional musician to enjoy music for the rest of their lives."
For Frick, teaching band is about experiences, not perfection.
"One of the first things I tell my students is that if we march in a parade and we do our job, playing and entertaining people while having fun, and if we happen to win first place, that's great. On the other hand, if we marched in the parade and our lines weren't perfect but we still played some great music and had some fun and win a fourth place or a 'thanks-for-coming' certificate, it's still great. It doesn't make that much difference to me."
Frick continues, "Sometimes students get competitive and they start fighting with themselves — times they are struggling and they get frustrated. I ask them, 'Why did you get into this in the first place—why did you join the band?' Most of the time it's because they wanted to play some music and have some fun. That's what it's about. It's the same with me. Sometimes when I get frustrated, I have to remind myself it's to play music and have fun."
He is having fun, but still working hard to teach notes and technique. Most of all, however, he strives to build character.
"I push the kids to do their best. I don't want to say that we're just there making noise and having a crazy time. That's not it, but there is more than winning medals and trophies. There's something about a band when you have 60 to 80 kids and we become kind of a family unit. From the first day of band camp I tell them that we are family and we've got to take care of each other. From a social standpoint, one of the things we learn is acceptance of each other's differences," he explains.
In doing that, he adds, is where true success lies.
"A lot of people talk about diversity and I think being in a diverse situation is great, but I try find what makes us more universal. We have different skin colors, different religions, different preferences and different opinions, and kids in junior high are beginning to think about these things. I really push that we have all of these differences: we look different, we smell different. We're short or tall or fat or green or blue or yellow or white or black, but we are all here for the same purpose and everybody's on an equal playing field. It's a challenge, but I love it," he says.
Frick is eager to show his scrapbook featuring nearly two decades of students, first at Trico High School and then Carbondale Middle School. He tells stories of how former students have returned, sharing the impact that he and the band program have had on their lives — and that they have had on his.
"They enrich my life as much as I did theirs," he says. "I think that's the biggest reward. It's not the paycheck, it's not the tunes we play. It's knowing that these kids got something that they'll hopefully take with them forever."
Sometimes Frick doesn't even realize the impact he is making.
"More than once I have received a note or letter saying, 'Mr. Frick, you don't know this, but that band saved my life.' It is so humbling. I thank God that I was able to be there for those kids when maybe other people weren't," he says. "It's amazing to think that maybe I did make a little bit of difference in their lives."