Things are popping at Shirley Russell's gourmet popcorn shop in Marion.
Ann's Gourmet Popcorn opened for business Oct. 9 at 716 N. Carbon St. Russell's middle name is Ann, and she said she wanted something short and easy to remember for the business name.
For Russell and her husband, David, opening a store of their own has been a year-long journey.
Russell said she started popping popcorn a little more than a year ago and wanted to open a store at the time but couldn't afford to. She said the idea of a popcorn shop has always intrigued her, because she would see popcorn shops thriving in other states when she traveled.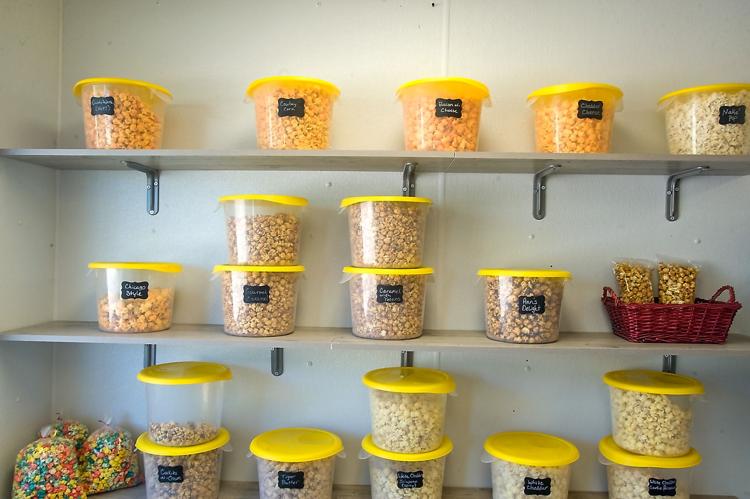 Russell said she also saw that there would be little competition in Southern Illinois, so she moved ahead and started popping kettle corn.
In addition to her full-time job as a registered nurse at Memorial Hospital of Carbondale, Russell started the business with the kettle corn equipment in the back of her van. She traveled to different festivals in Southern Illinois. Later, the business purchased a commercial trailer to haul the equipment.
She has been at Vulture Fest in Makanda, Balloon Fest in Mount Vernon and the Du Quoin State Fair.
Russell said got a break when she was invited to pop corn outside Gander Mountain during its grand opening, and representatives of Sam's Club in Marion asked her to set up outside the exit at the grocery store.
"When people smell that corn popping, it just really draws a crowd," Russell said. "We give a percentage of sales back from the proceeds at Sam's Club to different charities."
She said Marion was chosen for the business location because it is closer to their West Frankfort home, and because of Marion's growth in recent years.
"I want to be where the people are and where the traffic is," she said. "It is a centralized location for us."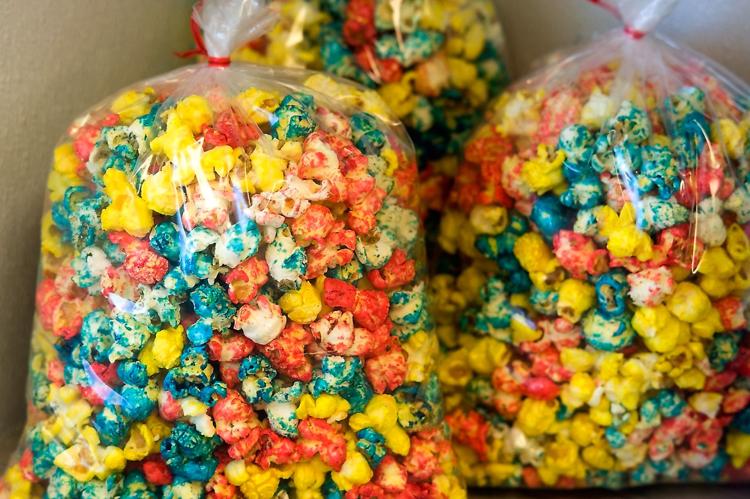 At the store, Russell offers eight or nine flavors of popcorn. She has the original flavor, a caramel kettle and a party mix with blue raspberry and cherry. She also has mixes of white cheddar, spicy corns, and chocolate and cheese flavors.
Russell said the regular flavors are favorites for kettle corn lovers, but she also experiments with flavors to give the public something different to try. She has cowboy corn, popcorn with spicy southwestern flavors on gourmet cheese popcorn. There also is a Guadalajara mix that is really spicy, she said.
Russell said the Oct. 9 grand opening went well, and she is excited for the future of the business.
"It is still a bit scary knowing that you don't know what is going to happen," Russell said. "We had to take a chance, because you can't get anywhere in life without taking a chance."
The store is open from 10 a.m. to 6 p.m. Monday, Tuesday, Wednesday, Friday and Saturday; it is closed Thursday and Sunday. There also is a Facebook page and a website that will have online ordering in the future.