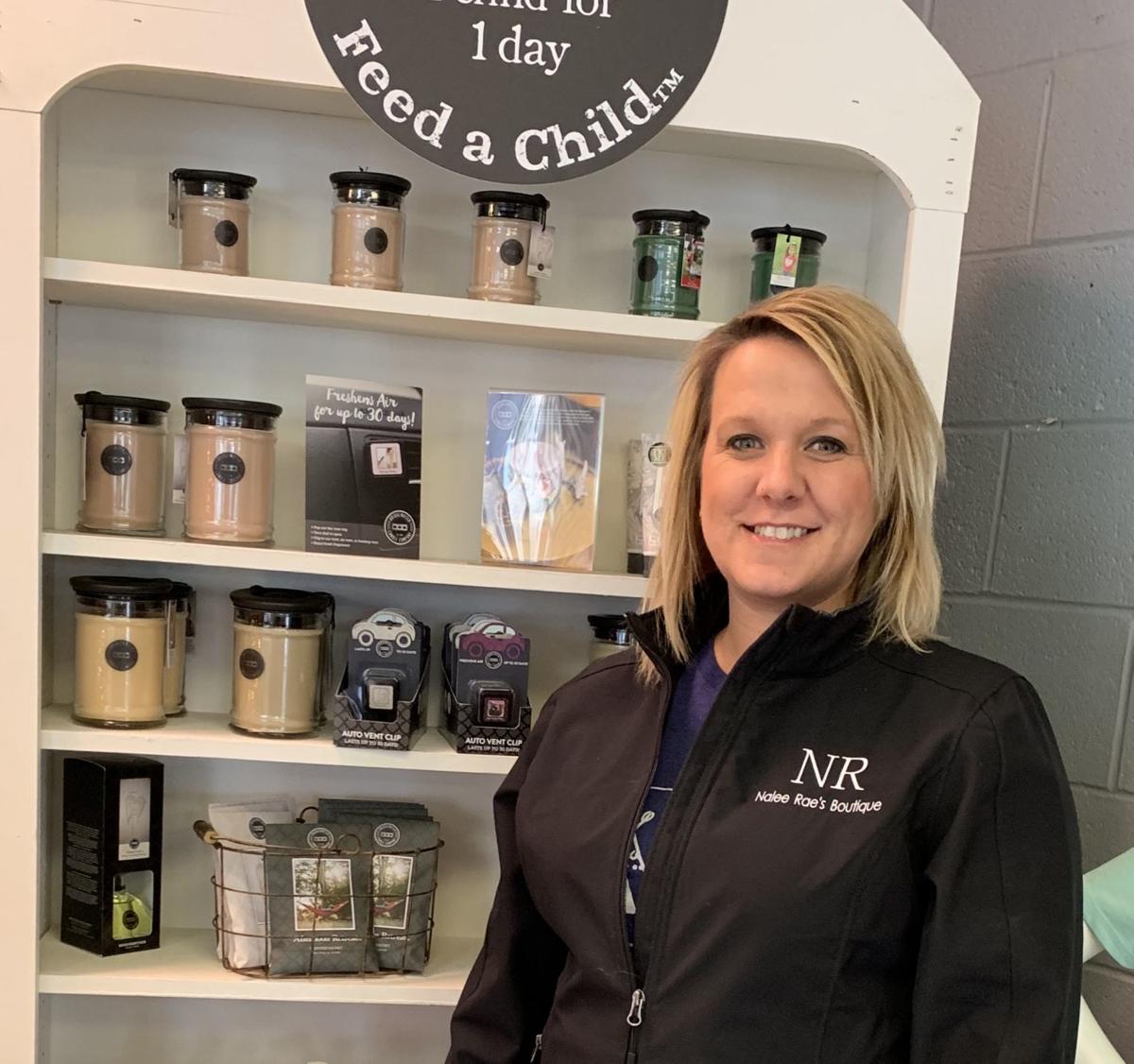 Betsy Oxford admits that her space is small compared to most retail businesses. In fact, the sales floor at Nalee Rae's Boutique and Home Décor in Anna is just 400 square feet. The size does not, however limit Oxford's ability to give her customers exactly what they want.
"We try to stay current with what people want and do that at an affordable price point," Oxford points out, adding that she started the boutique a little more than a year ago for a simple reason. "I had a baby and I wanted boutique clothes. It led to me having my own boutique."
Today, the store — named with a mashup of Oxford's three children's names — offers children and women's clothing, fashion jewelry, candles and home décor, all in a cozy but comfortable space.
"It's very homey and inviting," she explains. "Plus, it helps us to always give our customers a very personal experience."
Oxford says one benefit of the limited space is that new inventory is available almost as soon as it arrives.
"Shipment days can be challenging. When shipments come in those items have to go on the shelves immediately, otherwise we are just a room full of boxes," she says.
She says the store is meeting a need in Union County.
"There were times my daughter would come home and remind me that we needed to get a birthday gift for someone. Our choices then would be a big box store or a 30-minute drive to find something unique," she says. "Now we offer all sorts of things that are unique; things that not everyone else has and that are perfect gifts."
Being an entrepreneur was not a new experience for Oxford, who also owns a screen-printing business, but she says being a retailer has been different.
"There's been a learning curve to how to put myself in several different spaces at the same time and to gaining an understanding of knowing our customers and what they are looking for. I've learned that just because I may like a particular style or product, it doesn't mean everybody else in town will, too. I have to shop for them and not just for me," she explains. "I listen and value my customers' input."
She says she's also learned what quantity of items to order and how to market to her customers.
"I've learned how much to order. I mean, if I order too little, as soon as someone comes in for it, it's gone or if you post it on Facebook, a lot of people may want it," she says.
Facebook and Instagram have been a primary marketing tool for the business, she says, as has cooperation with other businesses in Anna.
"We've worked a lot with other businesses in the downtown area. In a small community, it's nice to have other businesses behind you, rooting you on. That really helps us be successful," she says.
Oxford says she hopes the success continues, even to the point of outgrowing Nalee Rae's current space.
"I hope for growth and hope to need more square footage one day," she says. "I want to see my kids get involved, because I want all of our businesses to be family businesses. Of course, too, I want to provide things that people wouldn't otherwise be able to find in Anna."